President Joe Biden has said he plans to deliver the eulogy at the funeral of former president Jimmy Carter, who remains under hospice care at his home in south Georgia.
Mr Biden told donors at a California fundraiser on Monday evening about his "recent" visit to see the 39th president, who he has known since he was a young Delaware senator supporting Mr Carter's 1976 presidential campaign.
"He asked me to do his eulogy," Mr Biden said, before stopping himself from saying more. "Excuse me, I shouldn't say that."
Mr Carter, who at 98 is the longest-lived US president, announced on February 18 that he would spend his remaining days at home receiving end-of-life care, forgoing further medical intervention after a series of short hospital stays.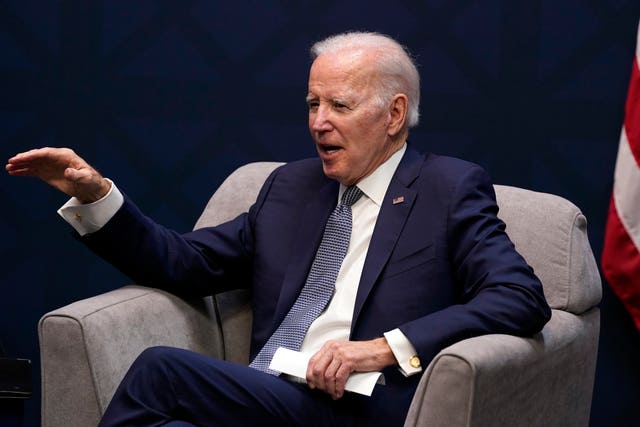 "I spent time with Jimmy Carter and it's finally caught up with him, but they found a way to keep him going for a lot longer than they anticipated because they found a breakthrough," Mr Biden said in Rancho Sante Fe, California.
Mr Biden, 80, and first lady Jill Biden visited Mr Carter and his wife, Rosalynn, who is now 95, at their home in Plains, Georgia, a few months after Mr Biden took office in 2021.
Mr Biden was the first US senator to endorse Mr Carter's 1976 presidential bid, splitting from the Washington establishment which Mr Carter — then a former one-time Georgia governor — shocked by winning the Democratic nomination.
Mr Biden's presidency represents a turnabout, of sorts, for Mr Carter's political standing.
He served just one term and lost in a landslide to Republican Ronald Reagan in 1980, prompting top Democrats to keep their distance, at least publicly, for decades after he left the White House.
Presidents Bill Clinton and Barack Obama did not have close relationships with Mr Carter and the long-shot presidential candidates who sometimes ventured to Plains over the years typically did so privately.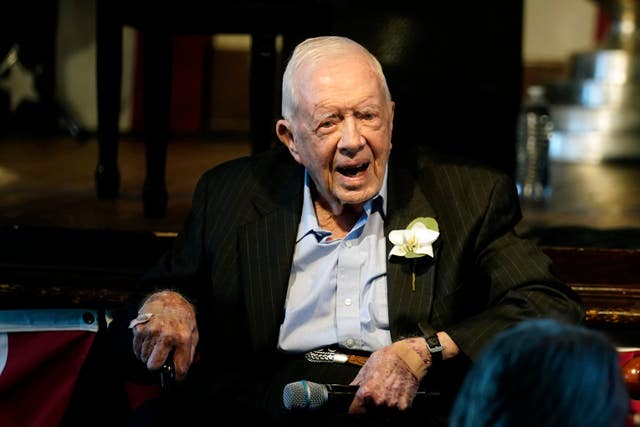 And with Mr Biden's election, Mr Carter again found a genuine friend and ally in the Oval Office.
Some Carter family members have confirmed that the former president will have a state funeral in Washington DC, along with a private funeral and burial in Plains.
Former and sitting presidents often speak at the state funerals of their predecessors, sometimes even crossing the political aisle.
Mr Clinton spoke at Republican Richard Nixon's funeral in 1994. Mr Carter eulogised Republican Gerald Ford, the man he defeated to win the presidency, in 2007.
The two men had become close friends after their presidencies and had agreed that the surviving president would pay tribute at the other's funeral.
When George HW. Bush died in 2018, fellow Republican Donald Trump attended as sitting president but the only former president to speak at Washington National Cathedral was the elder Bush's son, George W Bush.