Three Spanish geologists died in a tunnel collapse deep inside a potash mine in northeastern Spain on Thursday, officials said.
The accident occurred in the Cabanasses de Súria mine around 8am local time, at a depth of nearly 3,000 feet, when the three victims were inspecting "an interior area," the mine operator said.
It took several hours for rescuers to recover the bodies from the mine around 50 miles north-west of Barcelona.
The mine is operated by ICL Iberia, the Spanish subsidiary of Tel Aviv-based ICL Group. The Spanish company confirmed that the three men were Spanish nationals, aged 28, 29, and 31, and experienced geologists.
ICL said some 240 workers were immediately evacuated after the incident.
"The company's board of directors sincerely laments the accident and sends its deepest regrets and offer of support to the victims' families, co-workers and friends," ICL said in a statement.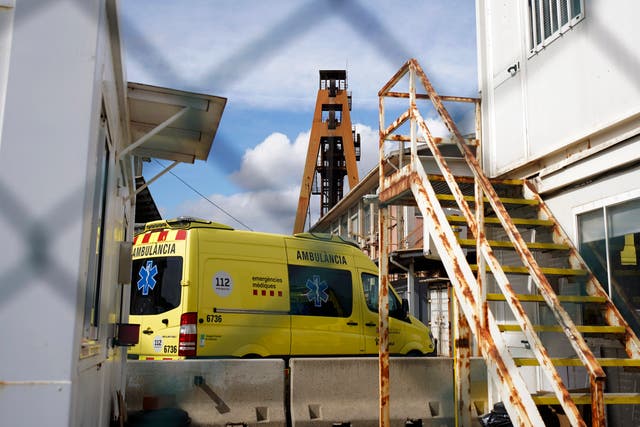 Mine employee Carlos Arnaldo said the collapsed section was only built "a few days ago".
Catalonia's regional head of business, Roger Torrent, stated that the mine had passed regular safety inspections, saying: "The checks were regular. The last one was three weeks ago."
Two workers died in similar circumstances at the same mine a decade ago.
Catalan regional president Pere Aragonès offered his condolences to families affected by the "tragic accident".
The regional government announced an investigation, and a judicial probe was also opened.
Around 20,000 people work in Spain's mining sector, according to Energy Ministry statistics, a figure that has halved in the past two decades.
Between 2016 and 2021, the last year for which statistics were available, an average of four mining workers died annually in the southern European country.