The funeral for the first of nearly 60 victims of Greece's worst rail disaster has been held as families began receiving the remains of their loved ones following a harrowing identification process.
Athina Katsara, a 34-year-old mother of a baby boy, was buried in her home town of Katerini, in northern Greece. Her injured husband was in hospital and unable to attend.
Recovery teams spent a third day scouring the wreckage in Tempe, 235 miles north of Athens, where a passenger train slammed into a freight train just before midnight on Tuesday.
The government has blamed human error and a railway official was charged on Thursday with manslaughter over the crash that shocked the nation and highlighted safety shortcomings in the small but dated rail network.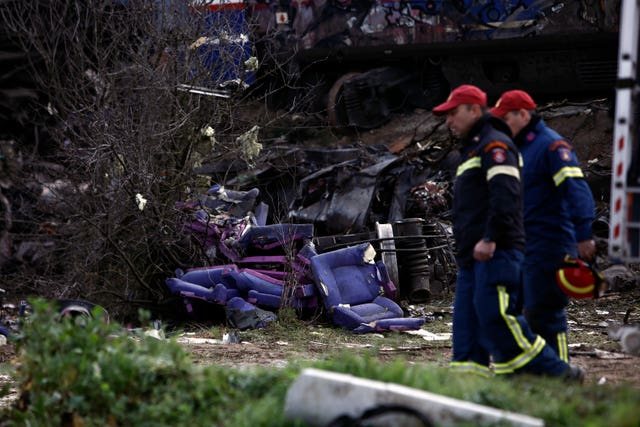 The force of the head-on collision and resulting fire complicated the task of determining the death toll. Officials matched parts of dismembered and burned bodies with tissue samples to establish the number.
The bodies were being returned to families in closed coffins following their identification through next-of-kin DNA samples — a process followed for all the remains.
Relatives of passengers still listed as unaccounted for waited outside a hospital in the central city of Larissa for test results. Among them was Mirella Ruci, whose 22-year-old son, Denis, remained missing.
"My son is not on any official list so far and I have no information. I am pleading with anyone who may have seen him, in rail car five, seat 22, to contact me if they may have seen him," Ms Ruci, who struggled to stop her voice from cracking, told reporters.
Police have searched a rail co-ordination office in the city of Larissa, removing evidence as part of an ongoing investigation.
The facility's 59-year-old station manager, who has been arrested and charged with multiple counts of negligent manslaughter, is due to testify before a public prosecutor on Saturday.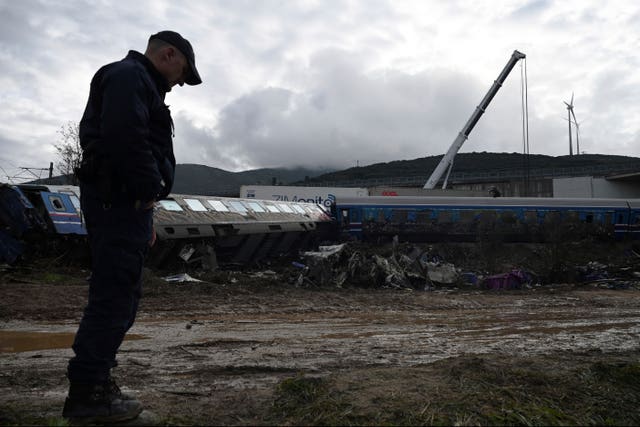 Rail unions say the network was poorly maintained despite rail service upgrades to provide faster trains in recent years.
Greece's centre-right government had been expected on Friday to call national elections for early April but the announcement and likely date of the poll is now set to be delayed.
The passenger train involved in the crash was traveling along Greece's busiest route, from the capital Athens to the country's second-largest city, Thessaloniki.