Hundreds of farmers have driven their tractors through Paris to amplify their demand to be allowed to use banned pesticides on sugar beets and other crops to ensure "food sovereignty" for France.
Entering the French capital through a southern gateway, the farmers' convoy rolled to the gold-domed Invalides monument, site of Napoleon's tomb.
The farmers were protesting against what the national farming union FNSEA claims will be the disappearance of French farmers, who are competing with cheaper imported products and facing multiple other challenges.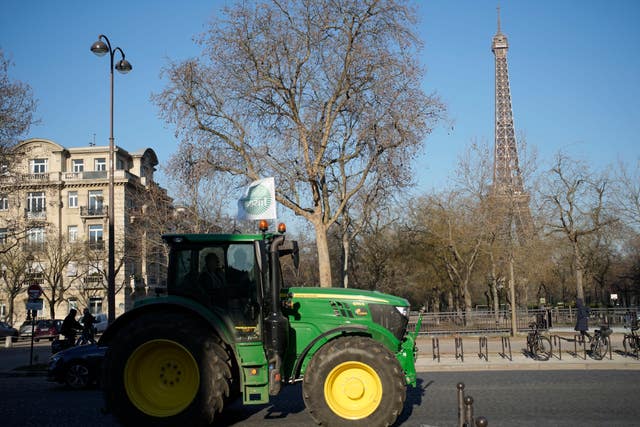 Farmers notably fear for their sugar beet crops.
The European Union's executive commission wants to ensure that at least 25% of agricultural land across the 27-nation bloc is reserved for organic farming, compared to 8% in 2020.
Mr Greffin said Napoleon's tomb, with a large field stretching before it, is not just a practical site for tractors to gather – but also symbolic because Napoleon imported sugar beets from Poland to ensure France's sugar independence.