Two monkeys taken from Dallas Zoo have been found in an abandoned home after going missing the day before when an opening was cut in their enclosure.
No arrests have been made, deepening the mystery at the Texas zoo that has included other cut fences, the escape of a small leopard and the suspicious death of an endangered vulture.
Dallas police said they found the two emperor tamarin monkeys after receiving a tip that they could be in an abandoned home in Lancaster, located just south of the zoo.
The animals were found, safe, in a cupboard, before being returned to the zoo for veterinary evaluation.
Police said earlier that they are still working to determine whether or not the incidents over the last few weeks are related.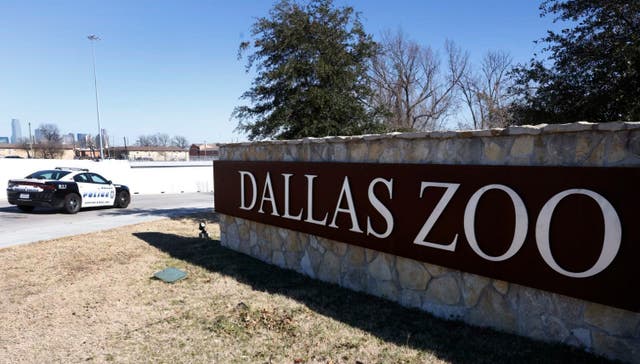 Dallas Zoo closed on January 13 after workers arriving that morning found that the clouded leopard, named Nova, was missing.
After a search that included police, the leopard was found later that day near her habitat.
Police said a cutting tool was intentionally used to make the opening in her enclosure. A similar gash also was found in an enclosure for langur monkeys, though none got out or appeared harmed, police said.
On January 21, an endangered lappet-faced vulture named Pin was found dead by arriving workers. Gregg Hudson, the zoo's president and CEO, called the death "very suspicious" and said the vulture had "a wound", but declined to give further details.
Mr Hudson said in a news conference following Pin's death that the vulture enclosure did not appear to have been tampered with.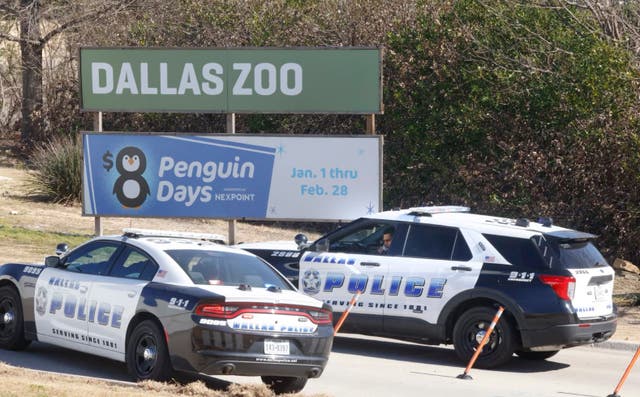 The following day police released a photo and video of a man they said they wanted to talk to about the monkeys. The photo shows a man eating Doritos chips while walking, and in the video clip he is seen walking down a path.
Lynn Cuny, founder and president of Wildlife Rescue & Rehabilitation in Kendalia, Texas, said she would not be surprised if it turns out the monkeys were taken to be sold. Depending on the buyer, she said, a monkey like those could be sold for several thousand dollars.
"Primates are high-dollar animals in the wildlife pet trade in this country," Ms Cuny said. "Everybody that wants one wants one for all the wrong reasons — there's never any good reason to have any wild animal as a pet."
She said there were a variety of ways the taken monkeys could have been in danger, from an improper diet to exposure to cold.
Meanwhile, 12 squirrel monkeys were discovered missing on Sunday on from their enclosure at a zoo in south-east Louisiana.
Their habitat at Zoosiana in Broussard, about 60 miles west of Baton Rouge, had been "compromised" and some damage was caused in order to get in, city Police Chief Vance Olivier said.
He said police did not have any suspects yet but were still searching through video files.
Zoosiana said in a Facebook post that the remaining monkeys have been assessed and appear unharmed.
There was one other previous notable incident at the Dallas Zoo, in 2004. A 340lbs gorilla named Jabari jumped over a wall and injured three people before police shot and killed the animal.