The US Justice Department has requested documents from Tesla Inc relating to its Autopilot and "Full Self-Driving" features, according to a regulatory filing.
"To our knowledge no government agency in any ongoing investigation has concluded that any wrongdoing occurred," Tesla said in the filing with the Securities and Exchange Commission on Tuesday.
The electric vehicle maker, which is based in Austin, Texas, warned that if the government decides to pursue enforcement action, it could possibly have a material adverse effect on its business.
A message was left seeking comment from the Justice Department on Tuesday.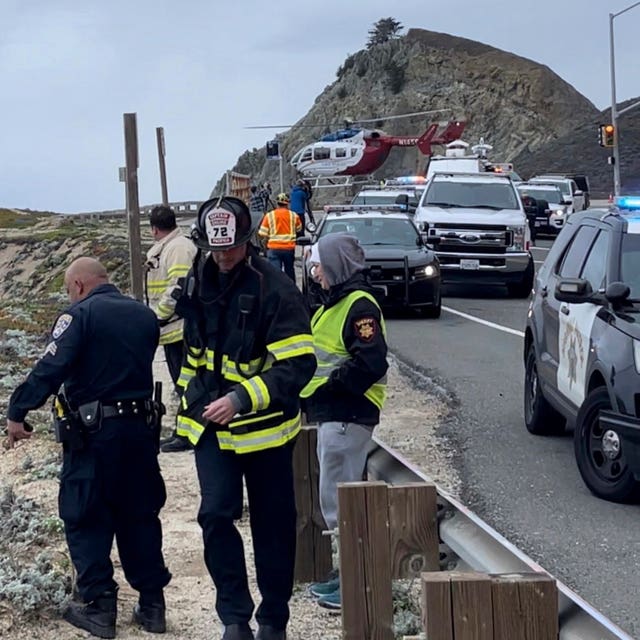 Despite their names, Tesla nevertheless says on its website that the cars cannot drive themselves.
Teslas using "Full Self-Driving" can navigate roads in many cases, but experts say the system can make mistakes, which even chief executive Elon Musk has acknowledged.
"We're not saying it's quite ready to have no-one behind the wheel," he said in October.
The systems have been under investigation by NHTSA since June 2016 when a driver using Autopilot died after his Tesla went under a tractor-trailer crossing its path in Florida.
A separate probe into Teslas that were using Autopilot when they crashed into emergency vehicles started in August 2021.
At least 14 Teslas have crashed into emergency vehicles while using the Autopilot system.
Including the Florida crash, NHTSA has sent investigators to 35 Tesla crashes in which automated systems are suspected of being used. Nineteen people have died in those crashes, including two motorcyclists.
"Full Self-Driving" went on sale late in 2015, and Mr Musk has used the name ever since. It currently costs 15,000 US dollars (about £12,100) to activate the system.
Mr Musk said in 2015 that the company would have full autonomy in about three years.
In 2019 he promised a fleet of autonomous robotaxis by 2020, and said in early 2022 that the cars would be autonomous that year.
Since 2021, Tesla has been beta-testing "Full Self-Driving" using owners who have not been trained on the system but are actively monitored by the company.
Tesla said this month that 400,000 owners are taking part.
Auto safety advocates and government investigators have long criticised Tesla's monitoring system as inadequate.
Three years ago the National Transportation Safety Board listed poor monitoring as a contributing factor in a 2018 fatal Tesla crash in California. The board recommended a better system, but said Tesla has not responded.
NHTSA has noted in documents that numerous Tesla crashes have occurred in which drivers had their hands on the wheel but were not paying attention.
The agency has said Autopilot is being used in areas where its capabilities are limited and that many drivers are not taking action to avoid crashes despite warnings from the vehicle.
In addition, the National Transportation Safety Board determined in 2020 that Tesla's system to make sure drivers are paying attention is not adequate, and it should be limited to areas where it can safely operate.
Tesla shares slipped 1.3% in pre-market trading on Tuesday.