Construction is well under way at a massive rebuilding project involving residential high-rises and shopping centres in south-western Damascus.
Up until recently, the area was a working-class region of informal settlements and irregular housing running through orchards and farmland.
Early in Syria's conflict, it was a hub for protests against the government.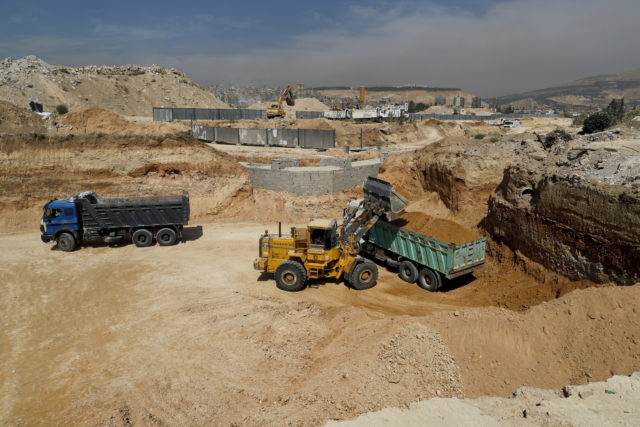 It is Syria's largest investment project and is seen as a blueprint for how the government will undertake rebuilding efforts in areas devastated by the civil war.
Critics say President Bashar Assad is using such projects to consolidate post-war power, expropriate property and reshape Syria's demographics.