This poor little sloth has had a rough start to life.
Born a couple of weeks ago at Brevard Zoo in Florida, its mum showed no interest in the baby – but luckily staff noticed the issue straight away.
"When we found the baby away from Tango, we tried to reunite them," said Lauren Hinson, a curator of animals at the zoo. "But the new mother was not nursing, nor did she show interest in the newborn.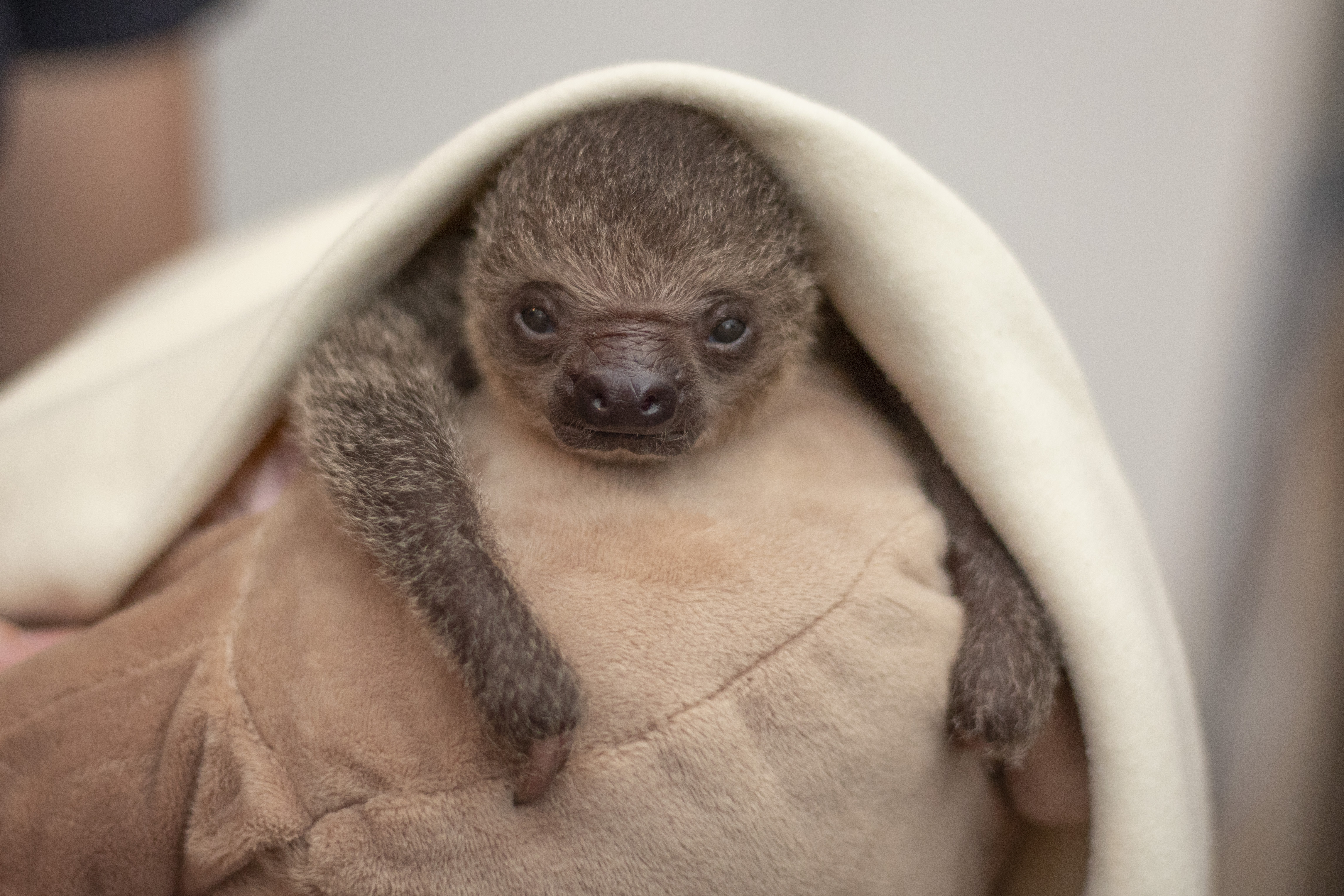 Staff are now providing 24/7 care to the newborn, who is the first baby sloth ever born at the zoo, feeding it goat's milk every two-and-a-half hours.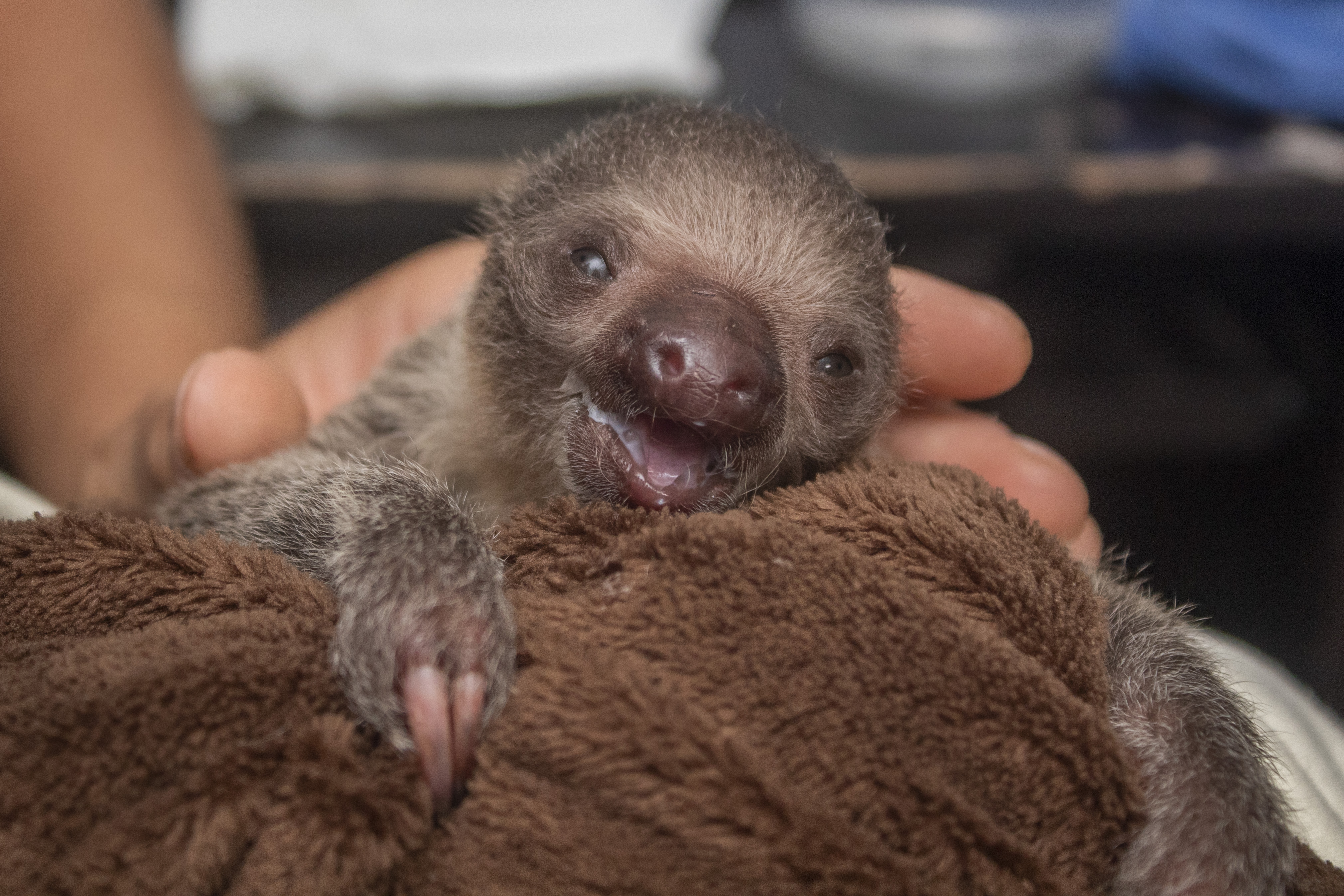 Heartbreakingly, the baby chose a sloth blanket from the zoo's gift shop and clings to it in place of holding on to its mother.