Veteran MSP Fergus Ewing has refused to say if he will rejoin the SNP group at Holyrood after being suspended for a week for voting against the Scottish Government.
While First Minister and SNP leader Humza Yousaf said he hopes Mr Ewing will rejoin party colleagues at Holyrood after the punishment, the Inverness and Nairn MSP would only say he will "have to consider that".
His comments came after SNP MSPs voted to suspend the former rural economy secretary from their group for seven days after he voted with the opposition at Holyrood in a vote of no confidence against Scottish Green co-leader, and Government minister, Lorna Slater.
Mr Ewing has also spoken out against the Scottish Government on issues such as the new licensing regime for short-term rental properties as well as the stalled deposit return scheme.
Asked if he would rejoin after his suspension, Mr Ewing told journalists at Holyrood: "I have been suspended for a week, that was the decision of the group.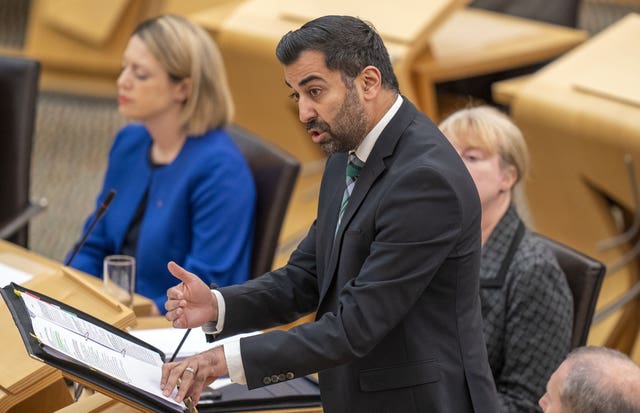 "I haven't begun to do that yet because I've been focusing on speaking out in my constituents' interests."
Mr Yousaf said: "People should represent their constituents but, if you are a member of the SNP, elected on the SNP ticket, there is, of course, standing orders imposed that you have to abide as an SNP MSP."
The SNP leader said Mr Ewing was in breach of those standing orders, adding that a "very proportionate" sanction of a week's suspension from the parliamentary group at Holyrood had been "overwhelmingly backed by MSPs".
He added: "I hope that after a week Fergus is reinstated back as an SNP MSP."
SNP MSP and Scottish Net Zero Secretary Mairi McAllan also said the week-long suspension is "proportionate" given Mr Ewing's actions.
She voted for the sanction, which Mr Ewing has two weeks to appeal against, when the party's MSPs met in Holyrood to discuss the matter on Wednesday evening.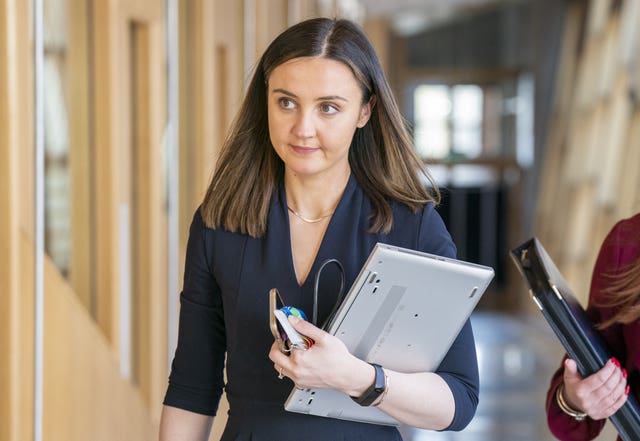 In a statement posted on social media, Ms Cherry, who has criticised the Scottish Government's policy on gender recognition reform, said: "I may not agree with Fergus Ewing on everything but he is a man of integrity.
"I'm glad there were rebels on this vote. His rebellion is the product of years of inadequate debate in our party about policy making. That needs to change. Don't shoot the messenger."
But speaking on BBC Radio Scotland on Thursday, Ms McAllan said there is still room for free thinkers within the SNP.
Asked if she had voted in favour of his suspension, Ms McAllan said: "In full transparency, yes I did.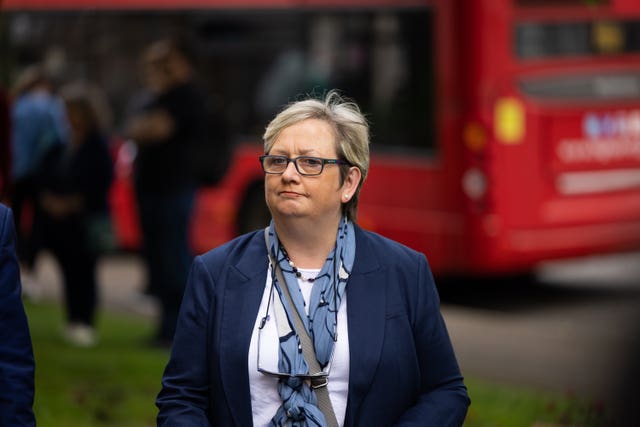 "It is part of a normal party mechanism in a democratic system."
Asked whether politicians can express their opinions within the SNP, she added: "Of course, I like to think of myself as a free thinker.
"In particular, the First Minister has been quite clear he wants people to come to him and to speak to him internally if they have any concerns they wish to raise, he has an open door in that regard.
"But Fergus is a longstanding MSP, he has been a minister, he understands the procedures here and what the outcome is of voting the way he did."
Ms McAllan also made clear she does not agree with Ms Cherry's comments, adding that suspending Mr Ewing was "a proportionate response to a serious breach of party standing orders which was voted on by majority, overwhelming majority, by the group in Holyrood".