Sir Jacob Rees-Mogg has praised former prime minister Boris Johnson's "great leadership" during the Covid pandemic after receiving a knighthood at Windsor Castle.
The former cabinet member was given the honour by the Princess Royal on Wednesday before former home secretary Dame Priti Patel collected her damehood.
Both were honoured for their political and public service.
The politicians were on Mr Johnson's resignation honours list, which was branded a "catalogue of cronies" by his critics.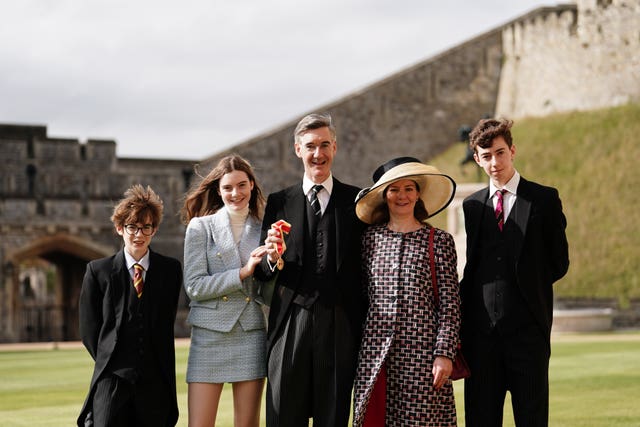 "If you looked back to the 2017-19 parliament, it was completely dysfunctional. Absolutely nothing was happening.
"He cleared the logjam, got Brexit done and then managed to govern the country through the incredibly difficult circumstances of the pandemic when no-one really knew what the right answers were. I think he showed great leadership during that period.
"It was very kind of Boris to give (a knighthood) to me and very kind of the King, His Majesty, to approve it. I'm very grateful to have received it."
Sir Jacob said he was "absolutely delighted" to come to Windsor to receive the honour.
He added: "I was particularly delighted to be dubbed by Princess Royal, who I am a most enormous admirer.
"I think she's just such a model of public service and duty, which she carries on doing. You see every year she is the hardest working royal. It is just amazing the service she does to the country."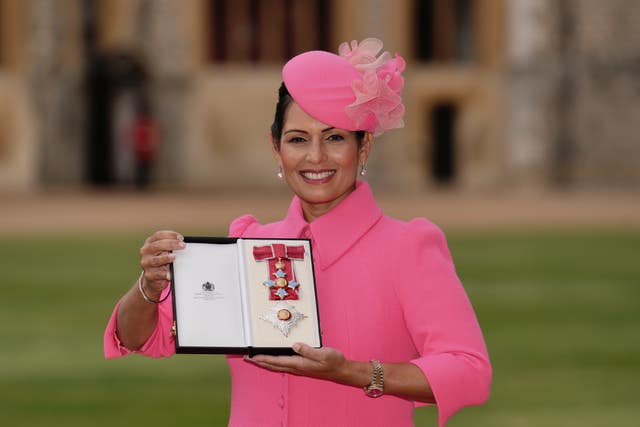 She told PA: "I will never forget my time as home secretary, working alongside people who, day in day out, also gave so much to our country and particularly those on the front lines.
"Today is very much about that recognition of public service and from my perspective, also recognising many, many others on the front line who I've had the privilege of working with as home secretary and also supported and during my time as home secretary."