The UK is poised to sign its sixth trade agreement with a US state.
Industry and economic security minister Nusrat Ghani will sign a Memorandum of Understanding (MoU) with Washington state in Seattle.
The West Coast state is home to major US companies including Amazon, Starbucks, Microsoft and Boeing, with the aerospace sector a priority under the pact.
The prospect of a transatlantic deal was viewed as one of the key potential benefits of Brexit, but former US president Donald Trump's defeat by US president Joe Biden saw hopes of a deal fade.
The UK will now have MoUs with six US states with a combined gross domestic product (GDP) of more than £2 trillion, according to the Department for Business and Trade.
The other states are Indiana, North Carolina, South Carolina, Oklahoma and Utah.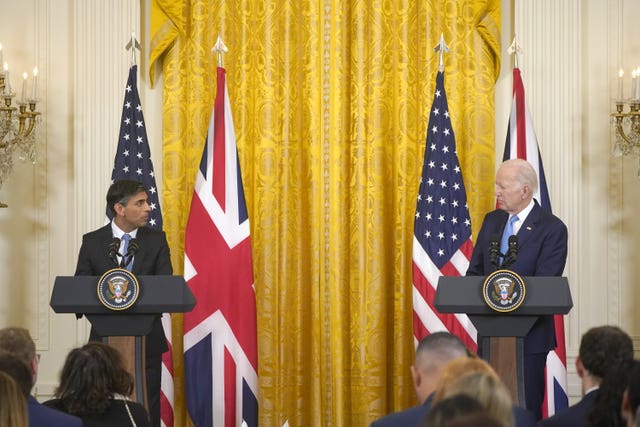 Ms Ghani said: "Our pact with the state of Washington is a win for the UK, opening a door for our businesses to trade more openly and unlock new opportunities in key sectors.
"Each US state is a massive global market in its own right, and many have economies larger than the GDP of whole countries. By notching up our sixth such deal we've surpassed the £2 trillion mark for combined GDP of states who've done a deal with the UK, with many more in our sights.
"This particular deal will be fantastic for our aerospace industry through investor intros, trade missions, and increasing access to procurement markets. I'm delighted to join Boeing and our handpicked group of innovative UK companies to discuss how Government and industry can work together to create jobs and grow the economy."
Ms Ghani will join 35 UK businesses meeting Boeing's procurement and supply-chain teams at the firm's supplier showcase.
"We can't ebb the tide of climate change and usher in this new future all on our own, it takes partnerships all over the world like the one announced today to realise our full economic potential and help curb carbon emissions worldwide."
Rishi Sunak and Mr Biden announced a deal for transatlantic co-operation during the Prime Minister's visit to Washington DC in June.
The Atlantic Declaration included commitments on easing trade barriers, but signalled the end of any hope of a comprehensive trade deal with the US, a key promise in the 2019 Tory manifesto.
UK officials insisted the new, targeted approach was a better response to the economic challenges posed by Beijing and Russia's invasion of Ukraine.