Five members of a gang ride-out have been locked up for life for a revenge shooting which left one man dead and two passers-by injured.
Sharmake Mohamud, 22, was fatally shot while walking along Green Lanes in Haringey, north London, on the evening of September 21 2021.
He had suffered eight gunshot wounds to the chest, arms and bicep from up to four bullets and was pronounced dead at the scene.
The driver of a passing moped, Newton Junior, 40, and pedestrian Arber Dervishi, 26, were hit by bullets but survived.
Mr Junior was shot once in the buttock while Mr Dervishi suffered three gunshot wounds to his legs.
The Old Bailey was told Mr Mohamud was associated with a Turnpike Lane gang and had been the intended target.
CCTV footage captured the attackers embracing in apparent celebration afterwards.
The gunman, Ali Ceesay, 29, admitted murder and two counts of wounding with intent after giving evidence in his Old Bailey trial.
On Friday, the "manipulative" ringleader was jailed for life with a minimum term of 35 years and 275 days.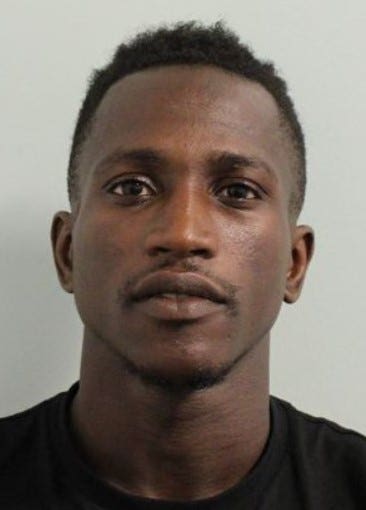 Younger recruits Jaymar Creary and Joyce Manzenza, both now aged 18, from Waltham Forest, were also convicted after a trial and were each detained at His Majesty's pleasure for at least 22 years.
The defendants were handed concurrent jail sentences for the two charges of wounding with intent.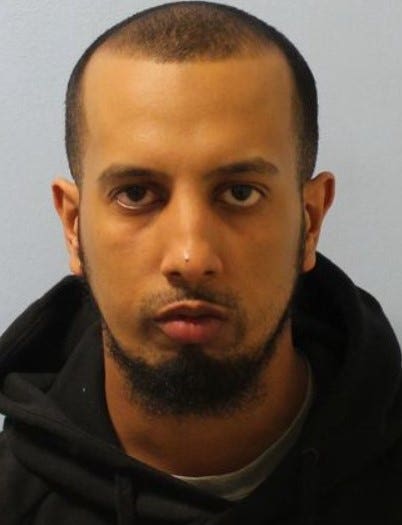 The fact a passing moped rider was hit by a stray bullet "graphically demonstrates the grave danger to members of the public when a firearm is discharged on the streets," he said.
He condemned the defendants' post-attack celebration, saying: "All right-thinking people would be appalled by such a callous disregard for life."
In a statement read to the court, Mr Mohamud's mother Bilan said: "No mother should have to bury their child first. It should always be the other way round.
"Where is the basic human emotion and empathy? These gang rivalries need to stop."
His father Ali said: "September 22 2021 will be a day that I will never forget. My son whom I watched for 22 years left this world. His time was over. These were the worst moments of my life."
The victim's girlfriend added: "Sharmake was such a selfless person always willing to go the extra mile for someone he loves. I lost someone who I wanted to spend my life with until the end of times and the afterlife."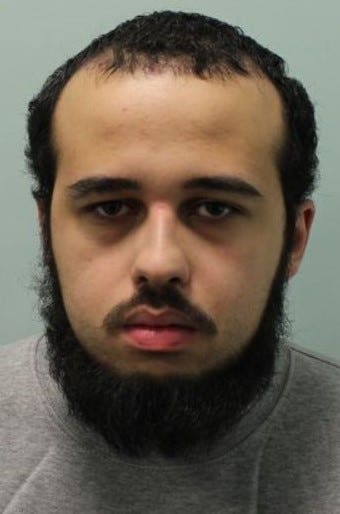 Firearms casings recovered from the scene indicated Ceesay had been armed with a Tokarev-pattern self-loading pistol.
The occupants of the Jaguar were Ceesay, the two 18-year-olds, and Mohamed, while "quartermaster" Younes provided key backup.
The ride-out vehicle was later abandoned and set on fire in a failed bid to destroy evidence.
A latex glove and disposable paper face mask recovered from near the car had Ceesay's DNA on them.
A sweatshirt, tracksuit bottoms and trainers found inside the Jaguar were linked by DNA to one of the 18-year-olds and a second glove had Mohamed's DNA on it.
A machete sheath was also retrieved from the footwell of the vehicle, the court heard.
After the shooting, Ceesay had fled to The Gambia and was arrested upon his return to the UK on October 27 2021.