Agencies dealing with domestic violence cases may wish to reflect on the death of a Co Fermanagh mother killed by her "controlling and abusive" ex-partner to learn lessons, a coroner has said.
Coroner Anne-Louise Toal found that Concepta Leonard, 51, was stabbed to death by Paedar Phair, 55, at her home in Maguiresbridge on May 15 2017.
Ms Toal said Ms Leonard had been "living in considerable fear" of Mr Phair and had sought "legal and practical means to defend herself".
Her son, Conor Gallagher, who has Down's syndrome and was 30 at the time, was also injured in the attack.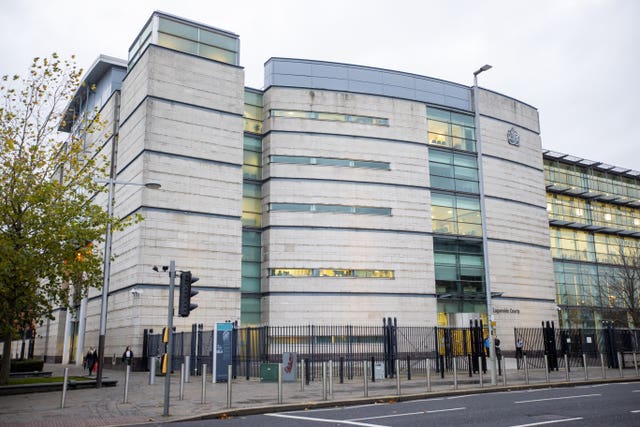 Delivering her findings in the inquest at Laganside Courthouse in Belfast, the coroner said it was clear "Concepta was a very beautiful person, beloved by all".
Members of Ms Leonard's family were in court for the hearing.
The coroner said Ms Leonard had ended a relationship with Mr Phair sometime around October/November 2016 as the result of his "controlling and abusive behaviour".
She said that in February and March of 2017, Ms Leonard had made a number of complaints to the police about Mr Phair contacting her by phone and text.
On March 21, she obtained an emergency non-molestation order against him.
Despite this, Ms Toal said Ms Leonard made further complaints to the police about silent phone calls.
She said: "I find she had notified police that Mr Phair had a violent history, that she had a vulnerable son and that she had obtained the location of one of the numbers, a public phone box, and that she believed CCTV may be available at that location."
The court was told Ms Leonard took a number of measures to protect herself, including the installation of a silent alarm, putting her house up for sale, changing her locks, installing security lights and making contact with Women's Aid.
Ms Toal said: "I find that in an effort to shield her son and her family, she told very few people about her situation."
On the morning of May 15, the coroner said Mr Phair went to a fishing and cycle shop in Lisnaskea and bought a fishing knife.
She said he then went to a bar and consumed a number of drinks before walking to Ms Leonard's house.
Ms Leonard had arrived home from work with her son Conor after 3pm and was in the process of making tea and setting out scones for him, the court was told.
The coroner said: "Sometime after 3.30pm Mr Phair entered the home of the deceased through the front door, which had accidentally been left unlocked."
She said Mr Phair had taken the mobile phones of both Ms Leonard and her son and forced them to go to her bedroom.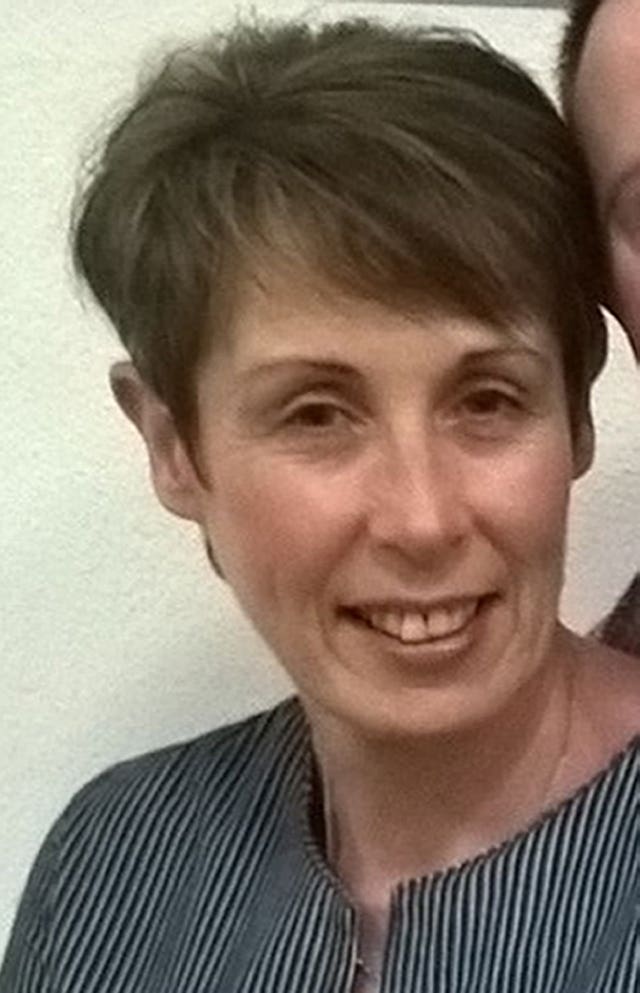 The coroner said Mr Phair stabbed Ms Leonard six times with the knife he had purchased and she died rapidly.
Her son Conor retrieved his phone before Mr Phair also stabbed him.
Ms Toal said Mr Phair then went to the garage where he took his own life.
Ms Leonard's son then phoned the PSNI.
Ms Toal said: "Throughout this inquest evidence was heard about the deceased's contact with various agencies regarding the behaviour of Mr Phair towards her after the break-up of the relationship.
"It was clear from the evidence that the deceased lived in considerable fear of Mr Phair and had sought both the legal and practical means to defend herself."
She said that by making silent phone calls Mr Phair was able to ensure it was difficult in attributing the calls to him.
Ms Toal added: "I now believe that all agencies involved in the run-up to Concepta's death may now again wish to reflect on the full circumstances of the deceased's death and to consider if there are lessons that can be learnt going forward when dealing with victims of domestic violence.
"In particular, whether there is the ability to deal more swiftly with these types of breaches of the non-molestation orders and bail terms and how to address situations such as the deceased found herself in where a vulnerable adult also resides at the address."