Partygate investigator Sue Gray could take up a senior Labour role as soon as this autumn, according to reports.
Sir Keir Starmer is planning to appoint the ex-mandarin, who led an investigation into lockdown-busting parties held in Downing Street during Boris Johnson's premiership, as his chief of staff.
Ms Gray left her high-ranking Whitehall job in March, angering Tory MPs who claimed her switch to the Opposition party called the civil service's neutrality into question.
The Government wanted to bar Ms Gray from working for Labour for a year, with a further six months of restrictions, The Times has reported.
However, Whitehall's appointments watchdog is recommending she could start the job just six months after her civil service departure, the newspaper said.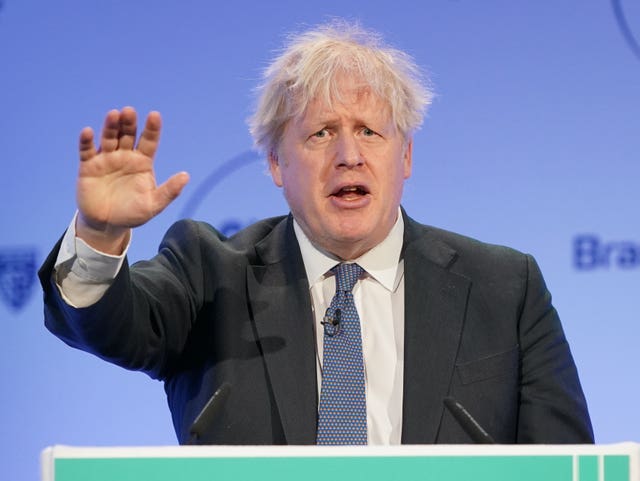 The Civil Service Code stipulates that officials of Ms Gray's seniority must wait a minimum of three months before taking up outside employment.
But Acoba could recommend a longer wait to avoid any conflict of interest, with a maximum delay of up to two years.
Labour has pledged to abide by any Acoba recommendation.
Sir Keir is thought to want Ms Gray in place to help ready his party for power should he win the next general election, which is widely expected to be held next year.
Labour said it is confident no rules were broken over her decision to take the job after her independent report into the partygate affair contributed to Mr Johnson's downfall last year.
The party declined to comment on the latest reports on Acoba's recommendation.
The Government launched its own inquiry into Ms Gray's departure, which Labour dismissed as a "political gimmick".
The Gov.uk website says the last role Ms Gray held before her resignation earlier this year was second permanent secretary to the Cabinet Office.
She was seconded to Northern Ireland from 2018 to 2021 and before that was director general of the propriety and ethics team from 2012-18.
Her partygate probe was published in full last May, having been held up after the Metropolitan Police announced a separate inquiry into the allegations of lockdown-busting events.
Downing Street declined to comment on "speculation" and said that the Acoba process was "ongoing".