The deadline for the removal of UK Government conditions on Scotland's deposit return scheme (DRS) is due to expire on Monday with the scheme potentially being scrapped if ministers do not back down.
Scotland's First Minister set the timeline in a letter to Prime Minister Rishi Sunak on Saturday, saying a failure to revoke the conditions would put the scheme in "grave danger".
Last week, UK ministers approved a partial exemption to the Internal Market Act for the deposit scheme, but stipulated glass cannot be involved north of the border.
"They either agree to the full exemption, which is of course the regulations passed by the Scottish Parliament, or they're in danger of sinking this scheme in its entirety."
The deadline was set to allow for the Scottish Cabinet to discuss a response on Tuesday during its regular weekly meeting and provide an update to Holyrood.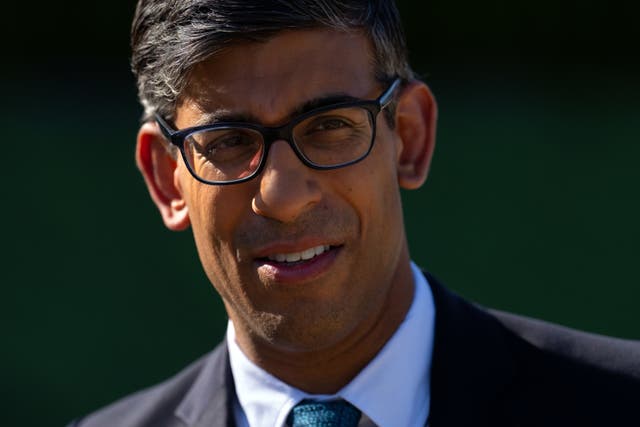 Asked if the Government should reverse course, Mr Jack said: "No – we've given the exclusion. There are four conditions in that exclusion which allow the scheme to work across the United Kingdom."
If it goes live as planned in March, the deposit return scheme would see a 20p charge placed on drinks containers which would be refunded to consumers upon their return in a bid to increase recycling levels.
Scottish Greens environment spokesman Mark Ruskell MSP told BBC Radio Scotland's Good Morning Scotland programme: "I think we are at a point now where the scheme is on the brink, there does need to be negotiation now around the detail of the UK Government's letter and its conditions that it's put down.
"Some of these conditions are very very challenging. If the UK Government continues to require the exclusion of glass then clearly that will have an economic impact on the viability of the scheme, it will also have a very damaging impact on the environmental benefits of the scheme as well."
Asked whether the scheme could go ahead just with plastic, he replied: "I don't know at this point and clearly there has been a lot of analysis and discussions with industry about the viability of the scheme, I've yet to see what the numbers look like on that.
"The exclusion of glass is very very damaging towards the scheme, it is not what was agreed back in 2019 between the UK Government and all the nations of the UK, it's not the flexibility that was agreed and I think quite frankly the involvement of the Secretary of State for Scotland has been deeply unhelpful."
The SNP's deputy leader Keith Brown told Good Morning Scotland that the Scottish Government's cabinet will make a decision on DRS when it meets on Tuesday.
He said: "The implications for refusal will be considered, as I understand it, by the Scottish cabinet.
"And they will have to take a decision as to what remains and the scheme, after it's been sabotaged by the UK Government, can go ahead."