A retired Metropolitan Police officer has been cleared of raping a woman 19 years ago after flashing his warrant card at her in a nightclub.
Stephen Kyere, 57, was accused of having sex with the woman without her consent following a night out at Oceana club in Kingston-upon-Thames on April 12 2004.
The case was reopened after the woman wrote to then-Metropolitan Police commissioner Dame Cressida Dick in 2018 about the "injustice" she still felt years after the case was closed.
Mr Kyere, from Ashford in Surrey, was eventually identified as a suspect from CCTV images at the club and his DNA matched to a sample of semen on the woman's duvet, the Old Bailey heard.
The defendant, who was off duty at the time of the incident and has since retired from the Metropolitan Police, had denied rape and indecent assault.
Following a retrial at the Old Bailey, he was found not guilty of the charges by a jury which deliberated for six hours and 20 minutes.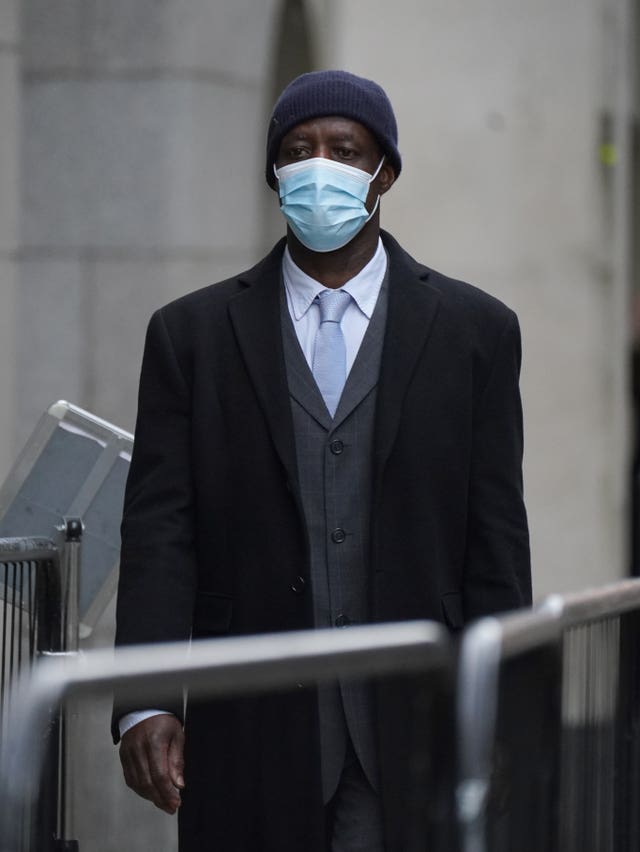 When they got back to her home with two other people, she went to bed because she was tired, and had drunk a lot of alcohol mixed with slimming pills, jurors heard.
She was drifting in and out of sleep when the defendant climbed over her in bed, stroked her breasts and had sex with her without consent, it was alleged.
She told him to "stop" and "please go", jumped out of bed, grabbed a dressing gown and ran out of the room, shocked and crying, it was claimed.
On her account, the woman went into the bathroom and sat against the door hugging her knees as the defendant asked: "What's wrong?" from the other side.
Later in the kitchen, she screamed at him to leave when he appeared dressed in the doorway, jurors were told.
Giving evidence at a retrial in May, Mr Kyere disputed her account, saying she had seemed "normal" and did not behave in a way that caused him to "worry".
On their initial meeting, Mr Kyere said: "I cannot remember but I know we started talking. I'm not sure we kissed or not. I think we did but I cannot say because of how long ago it was."
He said they talked about the "cheesy" 80s disco music and she invited him back to her home.
Mr Kyere denied the woman's claim that he performed oral sex on her and attempted anal penetration.
Asked if he engaged in vaginal sex, he said: "I cannot remember sexual activity we did."
Jurors were told how the woman had made a report to police at the time and was examined by a doctor who found no injuries that would confirm or refute her version of events.
CCTV from the nightclub was provided to police and the woman gave a formal statement, jurors were told.
A full DNA profile had been obtained from a semen stain on the woman's duvet but no match was found on the national database.
In August 2004, the woman received a call from police to say a suspect was due to be arrested but she heard no more, and in 2006 the case was closed with no suspect identified.
In 2018, the woman, who is now in her early 40s, wrote to the Met Police commissioner about the "injustice" she felt about the investigation.
Even though much of the original evidence was lost by then, the investigation was reopened and stills from the nightclub CCTV were retrieved.
From that, police tracked down Mr Kyere after comparing the CCTV with images of all black ethnic minority officers called Stephen who were serving at the time.
A review of his shifts confirmed Mr Kyere was off duty on the night of the allegation and was living about 45 minutes away from Kingston.
In January 2020, he was invited to an interview under caution and provided a prepared statement saying he never had non-consensual sex.
His DNA was tested and matched to the sample on the woman's duvet.
Mr Kyere said in a further statement that he remembered the incident and insisted the sex was consensual.
An Old Bailey jury was discharged in March after failing to reach a verdict in the case, leading to a three-day retrial in May before Judge Lynn Tayton KC.