Nine people have been arrested following a riot that was sparked by the deaths of two teenagers in the Ely area of Cardiff.
South Wales Police confirmed five males between the ages of 15 and 21 were detained in the early hours of Thursday and remain in custody.
It follows the arrest of four during the riot, including two 15-year-old boys from Ely and Llanrumney, a 16-year-old boy from Ely and a 15-year-old girl from Roath.
They were released pending further inquiries and remain on police bail.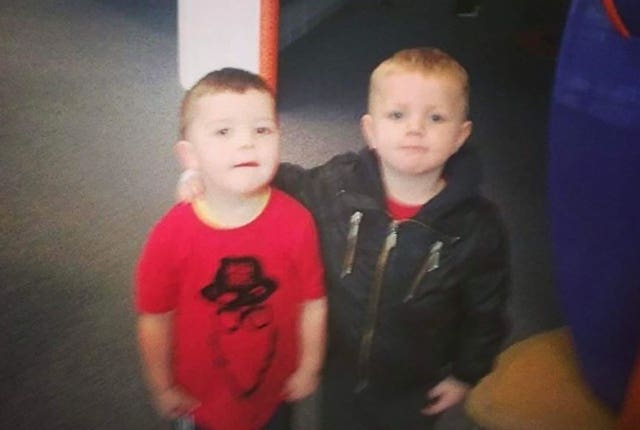 Their deaths sparked several hours of violence and disorder after word spread on social media that a marked police van had been pursuing the pair minutes before the crash.
CCTV from the area has since confirmed police were following the teenagers despite South Wales Police and Crime Commissioner Alun Michael dismissing it the following day as "rumour".
Police said they are continuing to investigate both the crash and the riot which followed.
"The disorder followed a fatal road traffic collision in Snowden Road, Ely, which tragically claimed the lives of best friends Kyrees Sullivan and Harvey Evans," a South Wales Police statement released on Thursday said.
"Our thoughts are with their families and friends, and everyone affected by this terrible incident. The families continue to be supported by family liaison officers.
"In relation to the disorder, nine people have now been arrested. Five of the nine were arrested early this morning (Thursday, May 25).
"Four males aged 16, 17, 18 and 29 were arrested in the Ely area and one man aged 21 was arrested in Tremorfa. They all remain in custody on suspicion of riot.
"This follows four arrests on the night and day following the disorder of two 15-year-old boys from Ely and Llanrumney, a 15-year-old girl from Roath and a 16-year-old boy from Ely. They are all on police bail pending further inquiries."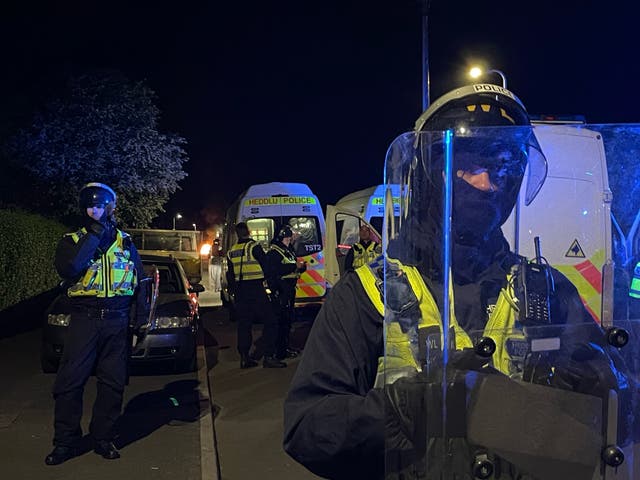 "More arrests are expected as we continue to identify those involved."
South Wales Police said as part of its investigation into the riot it has so far recovered 180 pieces of body-worn footage from police officers at the scene, and said officers are going through hundreds of hours of public CCTV and videos posted on social media.
The force appealed for witnesses to come forward with information, mobile phone footage, CCTV or social media posts that might help inquiries.
Kevin Brennan, the Labour MP for Cardiff West, which includes the Ely area, told the Commons on Thursday he welcomed the families' call for "calm" in the wake of the riot, but raised the issue of the regulation of e-bikes and scooters.
Speaking at business questions, Mr Brennan said: "Can we have a debate on community safety, including the regulation of e-bikes and scooters?"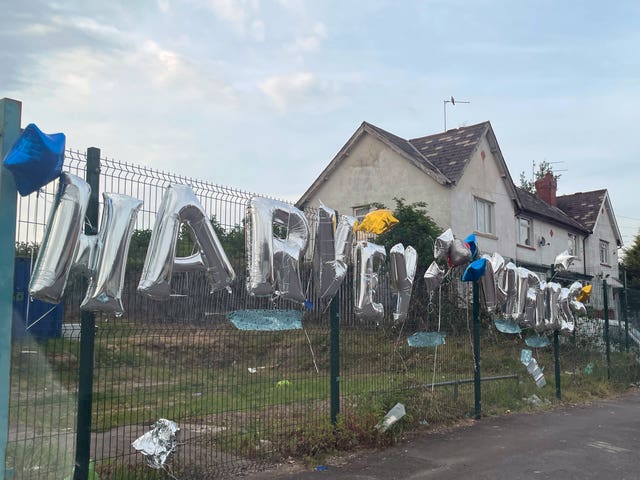 Mr Brennan added: "And in doing so can I express my condolences to the grieving families of Harvey Evans and Kyrees Sullivan, who died in the tragic incident in Ely in my constituency this week, and also express solidarity with the residents who suffered the effects of the aftermath and the police officers who were injured in the ensuing disruption."
Commons Leader Penny Mordaunt replied: "I shall make sure the department has heard the honourable gentleman's concerns today and I'm sure if he were to apply for a debate it would be well attended."
Wales' First Minister Mark Drakeford is expected to convene a meeting of community leaders on Friday morning to look at the events of this week, the wider issues surrounding what happened and how to address them.
A statement released by Harvey's school, Bryn y Deryn Carnegie Centre, described him as "a popular member of our school community".
They said: "He always arrived to school with big smile on his face and wisdom to share. He was an excellent sportsman and loved to debate on matters that he was passionate about.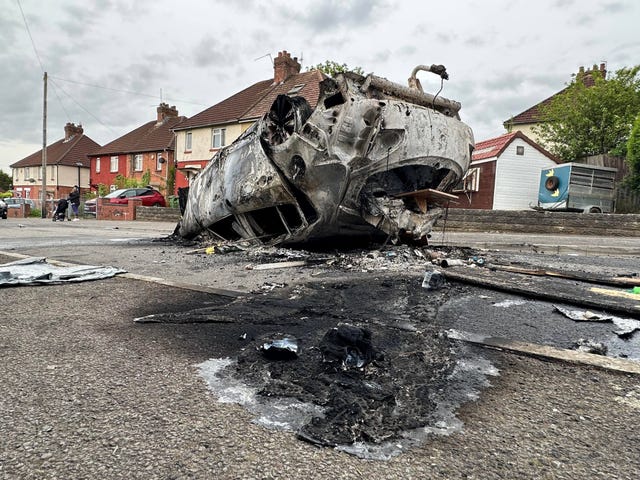 Greenhill school, where Kyrees was a pupil, said he would be remembered for his "quick wit and ability to make those around him smile".
"Words cannot describe how sorry our whole school community is to hear of the tragic loss of Kyrees Sullivan," the school said in a post on social media.
"He will always be remembered for his quick wit and ability to make those around him smile. Our thoughts and prayers are with his family and all who were close to him."
A vigil and balloon release has been planned for Friday at 6pm to pay tribute to the boys.
In a Facebook post, a friend of the families said: "We know tensions are still high right now. But we ask if tomorrow night for the balloon release people can keep their anger inside.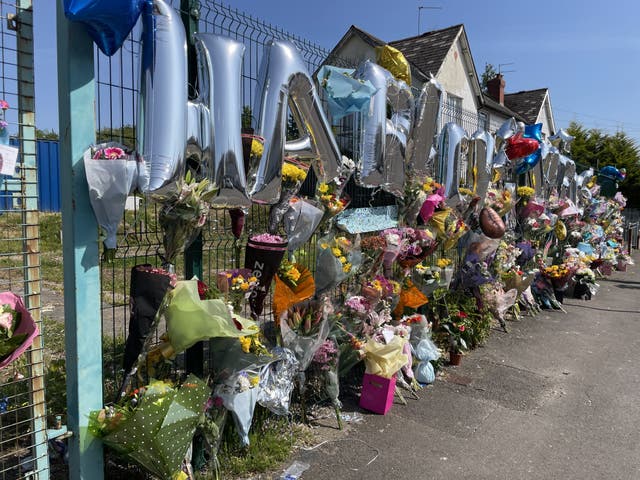 On Thursday afternoon, the streets of Ely appeared quieter than in recent days.
Around a dozen young men and teenagers were seen on Snowden Road near to where the boys died, a location where large gatherings have been held in the evenings since their deaths.
More flowers and balloons have been added to the hundreds that are now attached to a fence opposite the crash scene and on a nearby lamppost.
Investigators from the Independent Office for Police Conduct (IOPC) could be seen carrying out door to door inquiries.