A primary school teacher who stabbed her long-term partner and buried his body in their garden has post-traumatic stress disorder due to coercive control, a forensic psychologist has told a court.
Dr John Cordwell told jurors it was possible that Fiona Beal may have experienced a "loss of control" caused by a fear of serious violence before she killed Nicholas Billingham, 42, in November 2021.
Beal claims she has no memory of killing him and that her only recollections of burying his remains in the garden of their home in Moore Street, Northampton, are "a dragging sensation" and "seeing what would have been the body wrapped in the dining room".
Giving evidence at Northampton Crown Court on Monday, Dr Cordwell said he had read papers detailing the circumstances of the killing before interviewing Beal for four hours and 45 minutes at HMP Peterborough last July.
He told the court Beal, 49, was "quite distressed" but was "polite and personable" and able to maintain her concentration and attention during his assessment.
Answering questions put to him by defence KC Andrew Wheeler, Dr Cordwell said: "Miss Beal described feelings of hopelessness, helplessness, apathy, low motivation, difficulties with her sleep, difficulties with concentration and attention on a day-to-day basis."
Saying that, in his opinion, Beal met the diagnostic criteria for severe depression and post-traumatic stress disorder, Dr Cordwell added that she had described hearing self-critical "voices" which were often but not always present.
The expert witness said: "They weren't auditory hallucination.
"Miss Beal described them as a powerful inner critic and they reflected the self-critical views that she held.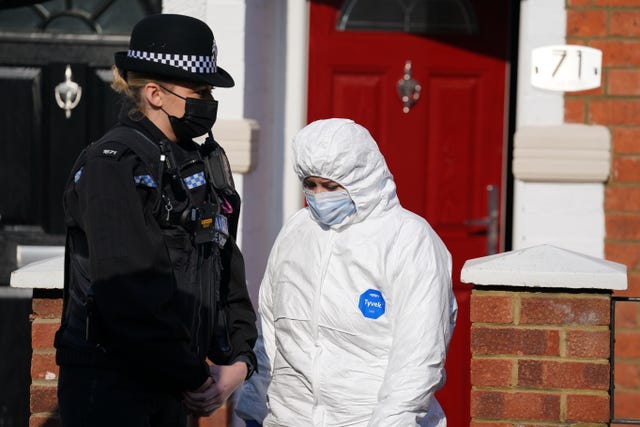 Beal viewed herself as "inferior to and less valid" than other people, the jury were told.
Saying Beal met the criteria for current and ongoing post-traumatic stress disorder, Dr Cordwell continued: "My opinion is that Miss Beal presents with PTSD and that PTSD is a result of the repeated experiences in the relationship with Mr Billingham, and the nature of that behaviour towards Miss Beal is likely to be considered coercive control."
The court heard the "pattern of acts" complained of by Beal included verbal threats and abuse, humiliation, belittling, intimidation, sexual assault and psychological control.
Dr Cordwell said: "She said that she thought about the death of her partner for a period of time prior to the incident (Mr Billingham's death) but did not make plans until the day.
"There were no indications in my assessment that Miss Beal was feigning her symptoms.
"In my view it's not easy to feign a difficulty like PTSD across long periods of time and across multiple clinicians."
Although Beal's conditions had co-existed for a number of years, it was not possible to fully determine the specific relationship between her psychological difficulties and her behaviour during the alleged offence, Dr Cordwell said.
Beal's account of suffering amnesia was potentially genuine, Dr Cordwell added.
"Miss Beal may well have experienced the fear of serious violence from Mr Billingham," he said.
"The ability to be able to definitively assess the qualifying trigger (for a loss of control) is very difficult because Miss Beal is unable to recall the acts, emotions and behaviour preceding the offence."
The trial continues.