Ministers who appeared at the "Conservatives' conspiracy Comic Con" must explain whether they undermined Rishi Sunak's authority, Labour has said.
Shadow Commons leader Thangam Debbonaire highlighted appearances by senior Cabinet ministers Michael Gove and Suella Braverman at the National Conservatism conference in Westminster this week.
The three-day conference saw ministers and backbench Tories appear alongside other speakers, some of whom made controversial comments during their speeches.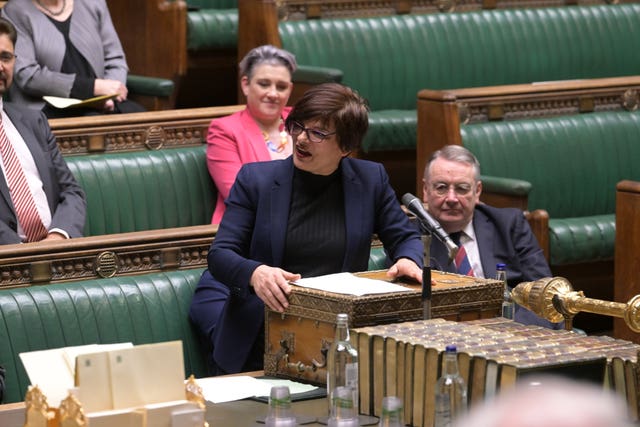 Meanwhile, Home Secretary Ms Braverman argued that Britain "must not lose sight of the importance of controlling legal migration", as well as preventing people from entering through unauthorised channels.
Highlighting their speeches to Commons Leader Penny Mordaunt, Labour frontbencher Ms Debbonaire said: "May I say how refreshing it is to see a Tory Cabinet minister speaking at the actual despatch box rather than at the National Conservatism conference podium?
"I am assuming that the Prime Minister signed off on the (Commons) Leader's announcement today, because it wouldn't surprise me if he hadn't, as we have got Cabinet ministers jockeying for position, coming up with whole new agendas, left, right and, well, even further to the right.
Ms Debbonaire told MPs: "Instead of answering questions from friends at the Conservatives' conspiracy Comic Con, perhaps … the Home Secretary could actually get on with the job. She could come to this House and answer questions from MPs."
SNP Commons leader Deidre Brock branded the National Conservatism conference as "extreme far right".
She referenced remarks made at the conference, telling MPs: "We were told that only married, straight couples could safely bring up children, that pagans and narcissists are harming western civilisation, and that woke teachers are ruining children's education. Should make for an interesting Tory manifesto.
"And can she tell us, do they further signal her Government's alarming slide into the grip of the far right? Or will she reject these ideas out of hand, like all decent people?"
Commons Leader Penny Mordaunt said it was not within her "remit or responsibilities" to respond to the conference.
She said: "She asks me about the National (Conservatism) conference. This is not a conference that has been organised by Government, or the Conservative Party, and therefore not within my remit or responsibilities to respond to."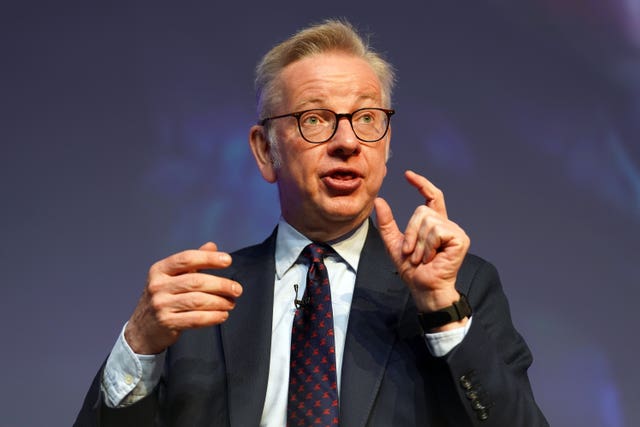 "The determination is to replace the Holocaust with slavery. In other words, this is why Jews are under such attack from the left, there's jealousy, fundamentally. There is jealousy of the moral primacy of the Holocaust and a determination to replace it with slavery," he said.
He also claimed groups such as Black Lives Matter were attempting to destroy "white culture" and "do exactly what was done to German culture because of Nazism and the Holocaust".
Downing Street sought to distance the Prime Minister from the remarks, and suggested it was up to individual Cabinet ministers whether they attended the event or not.