Scotland's First Minister Humza Yousaf has met the King in London, Buckingham Palace confirmed.
Charles received Mr Yousaf during an audience at the palace.
On his visit to London, Mr Yousaf also met the Spanish ambassador and the Lord Mayor of the City of London. On Tuesday, he met the Irish consul general.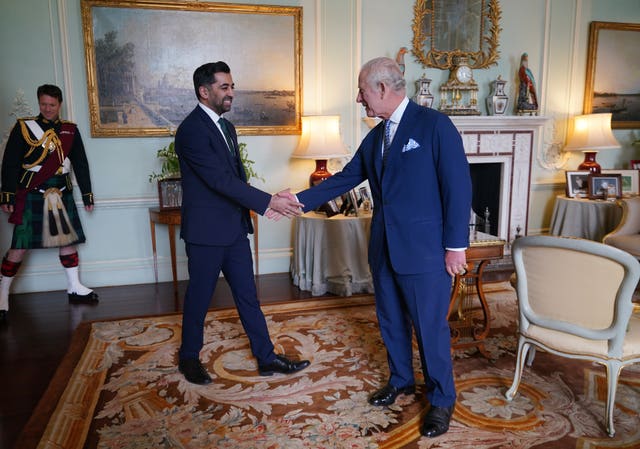 He and his wife Nadia El-Nakla attended the coronation on May 8.
The meeting comes after the Stone of Destiny was returned to Edinburgh Castle earlier this week.
Traditionally, the stone was used to crown monarchs of Scotland but is now used to crown UK monarchs as part of the coronation ceremony.
Former first minister Alex Salmond suggested police should have been used to prevent the stone being moved from the castle, which Mr Yousaf dismissed.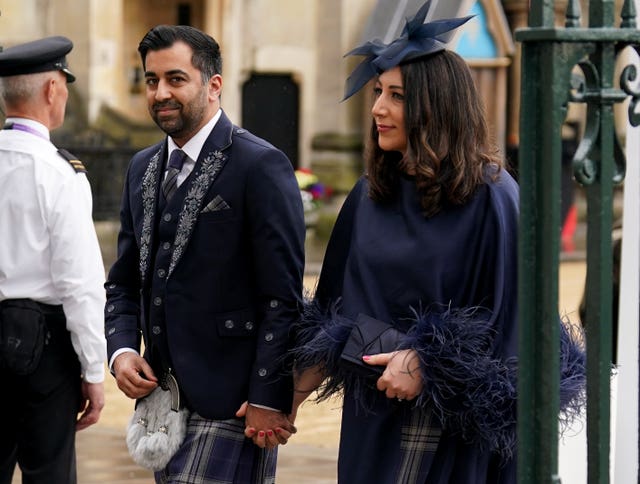 "It's not for the First Minister to tell the police what to do, but of course it wouldn't have been the right thing to do even if those powers did exist.
"Alex Salmond can sit there and talk about the Stone of Destiny all day long. It seems it's all he's been talking about over the last few weeks.
"I'm committed to talking about reducing poverty, the cost-of-living crisis, investing in our public services."