The families of the five people killed in the Plymouth mass shootings have criticised the Government's failure to respond within time to a coroner's calls for gun law reform.
The Home Office was given 56 days to reply to a series of recommendations made by Ian Arrow, senior coroner for Plymouth and South Devon.
The Government department has now been granted an extension by Mr Arrow to answer his concerns.
He said the 50-year-old Firearms Act was at "odds with public safety and the fundamental principle that owning a gun is a privilege and not a right".
In just eight minutes, Jake Davison, 22, killed his mother Maxine, 51, and then shot dead three-year-old Sophie Martyn, her father Lee, 43, Stephen Washington, 59, and Kate Shepherd, 66.
He then turned the weapon on himself as he was confronted by an unarmed police officer on August 12 2021 in Keyham, Plymouth.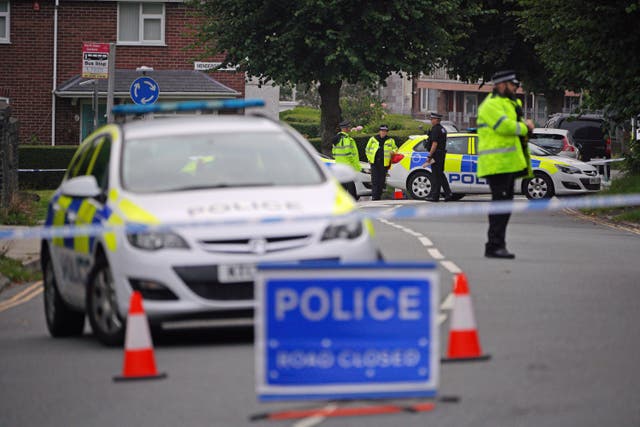 Mr Arrow, who has since retired as a coroner, called for the legislative distinction between Section 1 firearms, such as rifles, and shotguns to be ended.
Lawyer Patrick Maguire, who represents the families of those who died, said: "We are now in receipt of the reports, and we are closely reviewing its contents.
"We are deeply disappointed that the Home Office has not responded within the timescale presented.
"We are also alarmed that the suggested delays in implementing critical recommendations made by the senior coroner puts lives at risk.
"We urge all the relevant agencies and authorities to address the recommendations as a matter of urgency to prevent further shootings on the streets of Britain.
"When we have considered the reports in more detail we will respond more fully.
"Our priority is to ensure everything is done to prevent what happened to our loved ones happening to anyone else."
Earlier this year jurors ruled each victim was unlawfully killed.
They were critical of the failings within the firearms licensing unit, which handed the apprentice crane operator back his shotgun five weeks before the killings.
The jury also found there was a "serious failure" at a national level by the Government, Home Office and National College of Policing to implement the recommendation from Lord Cullen's Report in 1996 following the Dunblane killings.
Davison legally held a shotgun certificate and weapon having been obsessed with firearms from a young age due to a trait in autism of developing a "special interest".
He applied for a shotgun certificate in July 2017 aged 18, saying he wanted to go clay pigeon shooting with his uncle.
As part of the application process, Davison had declared his autism and Asperger's, but when police sought relevant information from his GP, the doctor declined to provide any as it was not mandatory.
The police granted the application in January 2018 to last five years.
Later that year, he bought a black Weatherby pump-action shotgun which he kept at home in Biddick Drive.
In September 2020, Davison was captured on CCTV punching a 16-year-old boy up to nine times in a skate park and slapping his 15-year-old female friend after another boy called him a "fat c***".
Detectives did not know he was a firearms holder and put him on the deferred charge Pathfinder scheme instead of prosecution.
It was only two months later that a concerned Pathfinder worker alerted police and the shotgun and certificate were seized.
But just five weeks before the killings, they were handed back to Davison.
A Home Office spokesman said: "The UK has some of the strictest gun controls in the world, which we keep under constant review to preserve public safety.
"Since the tragedy in Plymouth, the Government has already taken steps to tighten firearms licencing including introducing statutory guidance for the police, and requiring that applications will only be considered if they include medical information from the applicant's GP.
"We thank the senior coroner in Plymouth for his prevention of future deaths reports.
"We are carefully considering the findings and expect to respond shortly.
"We have agreed an extension of the 56-day response deadline with the coroner."