A Home Office minister has denied the Government's Illegal Migration Bill goes against Christian values after the Archbishop of Canterbury condemned it as "morally unacceptable".
Sarah Dines MP urged the Most Rev Justin Welby to "look at it again" following his rare intervention in the House of Lords over the proposed legislation.
The Bill aims to ensure that people arriving in the UK without permission will be detained and swiftly removed, either to their home country or a third nation such as Rwanda.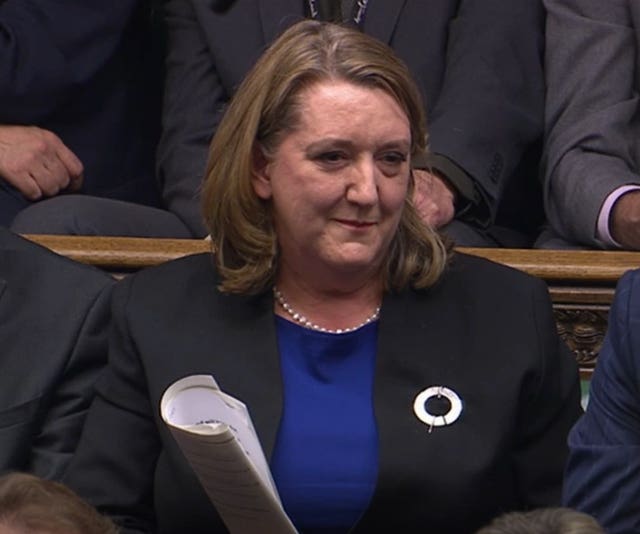 Responding to a suggestion that the Bill was "not very Christian", she told Good Morning Britain: "I don't accept that at all."
"I don't accept that it is in any way immoral," she added.
Speaking on LBC, Ms Dines said: "I have a great deal of respect for the Archbishop, of course. He plays a very important constitutional role, but the House of Commons did pass this and I do ask him to look at it again.
"There's nothing moral about allowing criminal gangs to traffic people across the Channel, and as we all know, it can lead to death. We can't allow criminal gangs to screw up our immigration system."
The Archbishop sparked criticism among some quarters in Westminster for his intervention on Wednesday.
Tory peer Lord Dobbs told him "no amount of handwringing or bell-ringing" will solve the misery of the Channel crossings.
Critics argue the draft legislation breaks international law and threatens modern slavery protections.
The Archbishop argued it was also "politically impractical" and Liberal Democrat and former senior police officer Lord Paddick described it as a "low point in the history of this Government".
The exchanges came during a lengthy, impassioned debate of the Bill in the Lords that lasted more than 10 hours.
The flagship legislation faces a stiff test in the unelected second chamber but cleared its first parliamentary hurdle in the Lords after a Liberal Democrat bid to block it was rejected by 179 votes to 76, majority 103.