The King has taken part in a final coronation rehearsal on the eve of his historic day.
Charles was spotted being driven away from Westminster Abbey where a 2,300-strong coronation congregation, and a television audience likely to be in the tens of millions, will watch him being crowned on Saturday.
The final preparations come as broadcaster Jonathan Dimbleby, a friend of Charles who wrote his authorised biography, said the monarch would find the Homage of the People "abhorrent".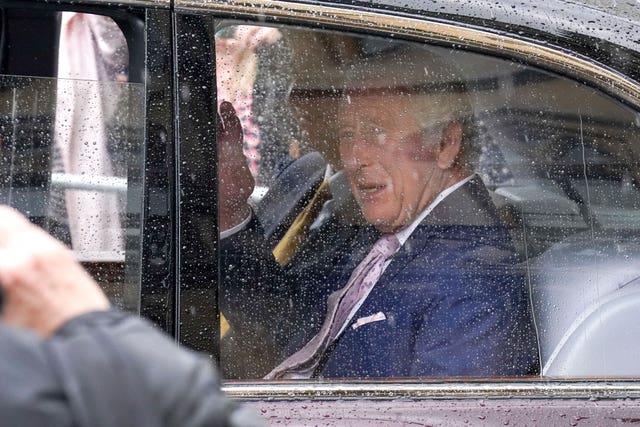 Mr Dimbleby told BBC Radio 4's Today programme: "I can think of nothing that he would find more abhorrent.
"He's never wanted to be revered, he's never wanted – so as far as I know – to have anyone pay homage to him except in mock terms as a joke.
"He wants, I think, to feel that people will share in the event and I don't quite know how this might have happened."
The King has a busy day with a series of diplomatic duties and has been joined by working royals at a special lunch for realm prime ministers and governors general at Buckingham Palace.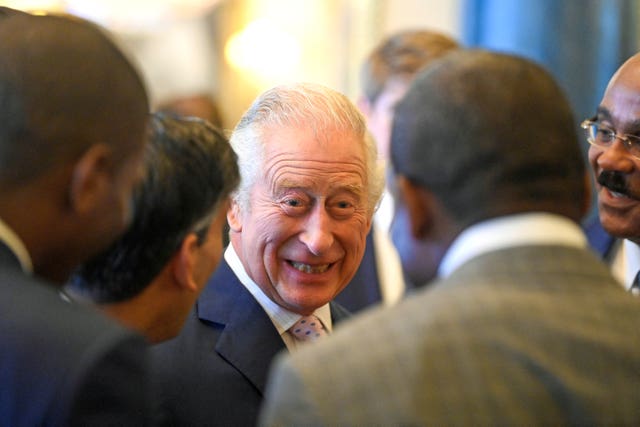 Also on the eve of the coronation, the King and the royal family will host a glittering reception for foreign royalty and other overseas dignitaries at the Palace.
Those travelling across the UK on public transport are being reminded to "mind the gap" by the King.
Charles and Camilla have recorded an announcement which is being played between Friday and Monday at every railway station across the UK and all London Underground stations, industry body the Rail Delivery Group said.
In the message, the King begins by telling passengers: "My wife and I wish you and your families a wonderful coronation weekend."
Camilla then says: "Wherever you are travelling, we hope you have a safe and pleasant journey."
The message concludes with Charles adding: "And remember, please mind the gap."
It was recorded at Highgrove earlier this year by the audio team from Transport for London.