Scottish ministers are demanding the Foreign Secretary withdraws guidance to UK diplomatic missions on their international visits, accusing him of penning a "misleading" letter which damages Scotland's interests.
SNP minister Angus Robertson said James Cleverly appeared to be reducing Scotland's status to an "administrative unit" by seeking to limit the devolved Government's activities abroad.
Mr Robertson was responding to Mr Cleverly's guidance to heads of mission abroad, which was reported as a "crackdown" on the SNP's attempts to promote Scottish independence when on foreign visits.
The Foreign Secretary asked diplomats to take a "strengthened approach" to Scottish ministerial visits – ensuring officials from the UK Government are present during meetings with host governments.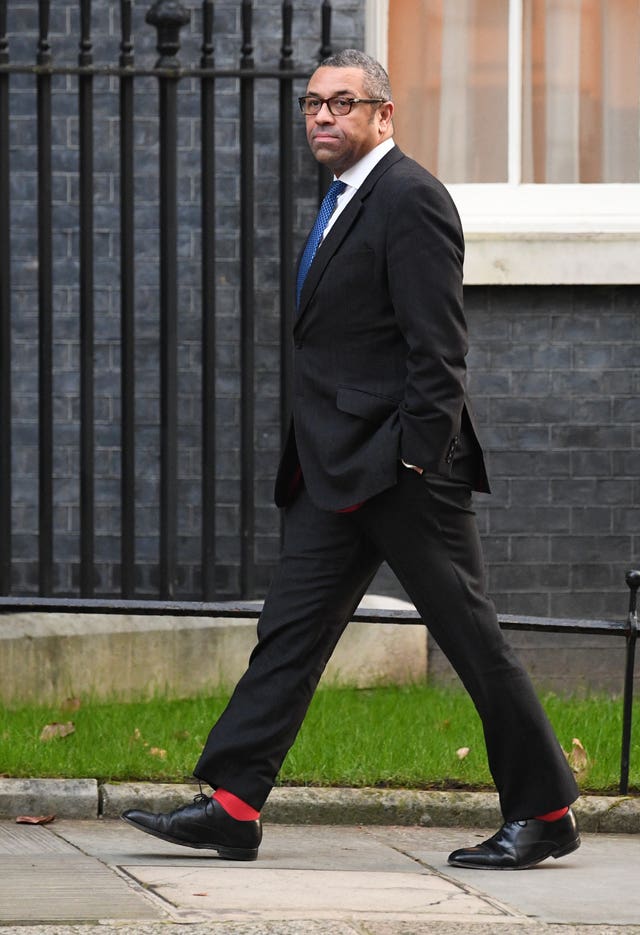 The Conservatives said SNP ministers are overstepping their powers during these visits and seek to undermine the UK Government.
Mr Robertson has now written a lengthy letter – running to more than 1,000 words – to Mr Cleverley.
The Scottish Government's External Affairs Secretary said: "I am concerned about the damage the letter and guidance could do to Scottish trade, cultural exchanges and education, and to Scottish interests in general.
"There are a number of omissions and misleading assertions, and the guidance in places appears unworkable. I therefore ask that you withdraw it."
He continued: "The UK Government's apparent determination to reduce Scotland to the status of a mere administrative unit and for it to be characterised as such by UK Government diplomats is unacceptable.
"The Scottish Government is internationalist to its core.
"We believe Scotland has a contribution to make to global issues, whether that is tackling climate change, international development, advancing equalities around the world, the treatment of those fleeing war and oppression and many other topics where the UK Government also has relevant responsibilities."
He referred to the 1998 Scotland Act and said it did not preclude Scottish ministers from "communicating with other countries, regions or international or European institutions" as long as they did not purport to be speaking for the UK Government.
A Foreign Office spokesman said: "The UK has one of the best, most expansive and expert diplomatic services in the world, with people from across the UK representing our interests abroad.
"As a permanent member of the UN Security Council, the G7, Nato and the Commonwealth, the UK has an unparalleled influence on the international stage.
"We are delivering effectively for the whole of the UK, including by ensuring that Scotland's interests remain at the heart of our international agenda".