The immigration minister has launched an attack on "humanitarian nimbyism", which he said was dominating the migration debate as he sought to defend the Government's under-fire Illegal Migration Bill.
In a speech for a centre-right think tank, Robert Jenrick claimed "astronomical" numbers of migrants were crossing the Channel to the UK and raised concerns about how the "different lifestyles" of people arriving could undermine "cultural cohesiveness".
He insisted the Bill – which is progressing through Parliament and would change the law to make it clear people arriving in the UK illegally will not be able to remain in the country – "does not turn our back on those in genuine need".
Instead he presented it as "undoubtedly the morally just thing to do" and branded it the "single most significant piece of immigration legislation of modern times" to bring the way the country's asylum system works into the 21st century.
Mr Jenrick told a Policy Exchange audience on Tuesday: "For too long our migration debate has been dominated by humanitarian nimbyism, whereby members of Parliament and devolved administrations have rhetorically welcomed refugees, but then failed to take their fair share. They declare themselves nations of sanctuary and then pull up the drawbridge.
"These politicians grandstand and virtue-signal their supposed generosity, but there's nothing virtuous about making generous offers at the expense of others when it comes to housing supply, waiting lists, and taxes."
The number of conflict zones around the world is "increasing and lasting for longer as conflict resolution becomes harder", the minister said as he warned: "Whilst it's impossible to determine the exact numbers, the basic fact is undeniable that the number of people who are willing and able to reach the UK today is astronomical and vastly outnumbers what we are capable or willing to take as a country."
More than 5,500 migrants have arrived in the UK after crossing the Channel so far this year, with a total of 45,755 making the journey last year.
But crossings in the first three months of 2023 were 17% below the same period in 2022, although officials say weather has an effect on the number taking place.
Mr Jenrick said people crossing the Channel "tend to have completely different lifestyles and values to those in the UK, and tend to settle in already hyper-diverse areas, undermining the cultural cohesiveness that binds diverse groups together and makes our proud multi-ethnic democracy so successful".
"The current numbers of people arriving here illegally surpass any reasonable numbers that the state could be expected to provide for, or integrate successfully into our national community. And it is for the most disadvantaged in our society that feel this most acutely," he added.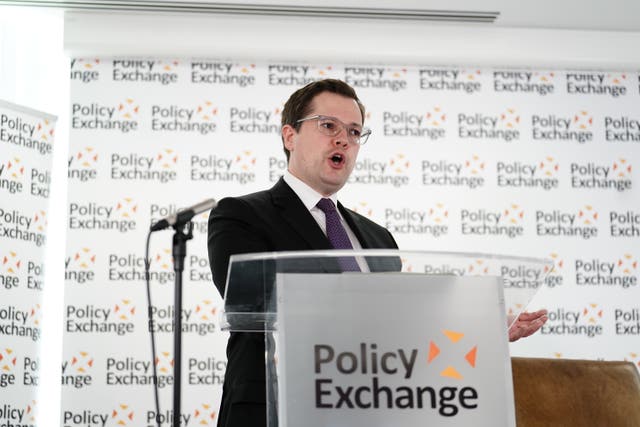 Referring to protests outside hotels housing migrants in Knowsley, Mr Jenrick said: "Whilst I'd always condemn violence, I think those protests are a warning to be heeded, not a phenomenon to be managed. We need to listen to public concern and act upon it."
Violent anti-migrant protests erupted outside a hotel in Merseyside earlier this year, with police since saying asylum seekers had been attacked and abused.
Critics have dismissed the proposed legislation as unworkable, while right-wing Tory MPs believe the Bill does not go far enough.
Others on the liberal wing of the party want to see the Prime Minister commit to establishing safe routes through which asylum seekers can come to Britain.
But Mr Jenrick insisted the Bill "goes further than ever before" and "does not turn our back on those in genuine need", adding: "Quite the reverse."
He also hinted at hopes of overhauling other longstanding protections for refugees and human rights when he said the UK needed to work with "like-minded international partners to refresh international frameworks so they maintain their relevance in an age of mass migration".
Responding to questions from reporters, he said agreements made in the aftermath of the Second World War were "from a different era".
Refugee Council chief executive Enver Solomon said there were "ways to navigate this challenge without resorting to divisive, unfair and inhumane legislation", adding: "We recognise the need to control our borders but there must be a fair balance between compassion and control that respects the right to seek asylum.
"It's important to recognise that over many years refugees have successfully settled in the UK, making a vital contribution to the economy as law-abiding citizens paying their taxes and as proud Britons enriching our communities."