Protesters on both sides of the transgender debate have staged rival demonstrations in Belfast, with dozens of police officers dividing the rallies.
Hundreds of people gathered in the Donegall Quay area of the city centre on Sunday afternoon for the two events.
Controversial women's rights activist Kellie-Jay Keen, also known as Posie Parker, addressed the Let Women Speak demonstration beside the city's "Big Fish" landmark.
Nearby, several LGBT+ groups assembled for a counter rally.
More than 50 police officers formed a line between the demonstrations, as loud music was played and participants on both sides chanted and waved flags and placards.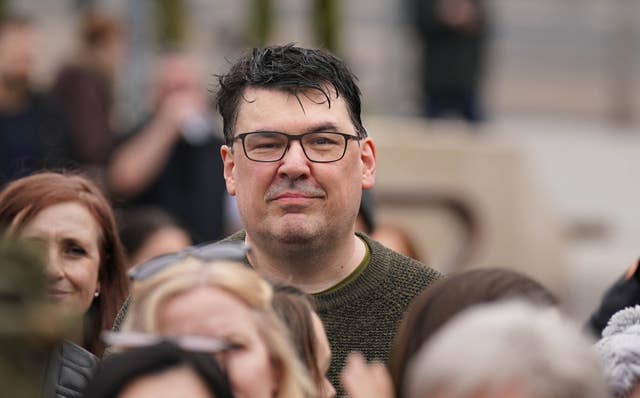 John O'Doherty, director of LGBT+ support group the Rainbow Project, took part in the trans rights demonstration.
"We're here today to ensure that every trans and non-binary person in Northern Ireland knows that they're welcome and there is a community here waiting to embrace them and the hatred being shared by the other demonstration today is not reflective of the people in Northern Ireland," he said.