A crown made from 319 Scrabble pieces as a "labour of love" is to pay homage to both the upcoming Coronation and the popular word game's 75th anniversary.
The crown – made by British milliner Justin Smith of J Smith Esquire – drew inspiration from the St Edward's Crown, which is to be used by the King during his Coronation, and took more than 153 hours to put together.
Mr Smith said that the construction of the crown was a "labour of love" and he went as far as sourcing the crown's purple velvet fabric from Joel & Sons – the same couture fabric supplier used by the Royal family.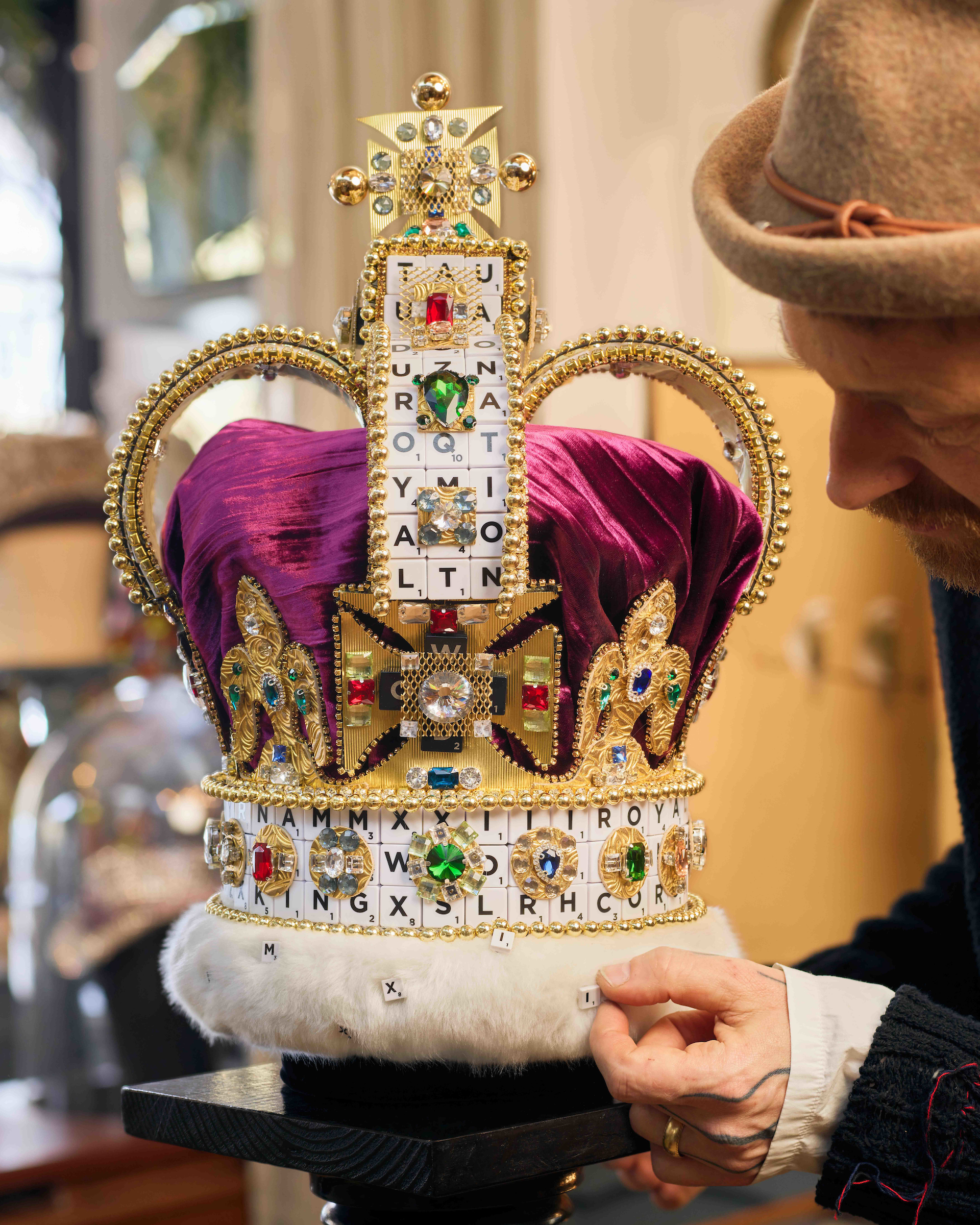 The Scrabble replica closely follows the look of the St Edward's Crown, which has four crosses-pattees, four fleurs-de-lis and two arches.
Instead of ermine fur, a faux-fur trim bedecked with miniature Scrabble tiles from the Travel Scrabble Edition has been included and encircles the base, with Scrabble tiles from the Deluxe and Original editions completing the jewelled crown.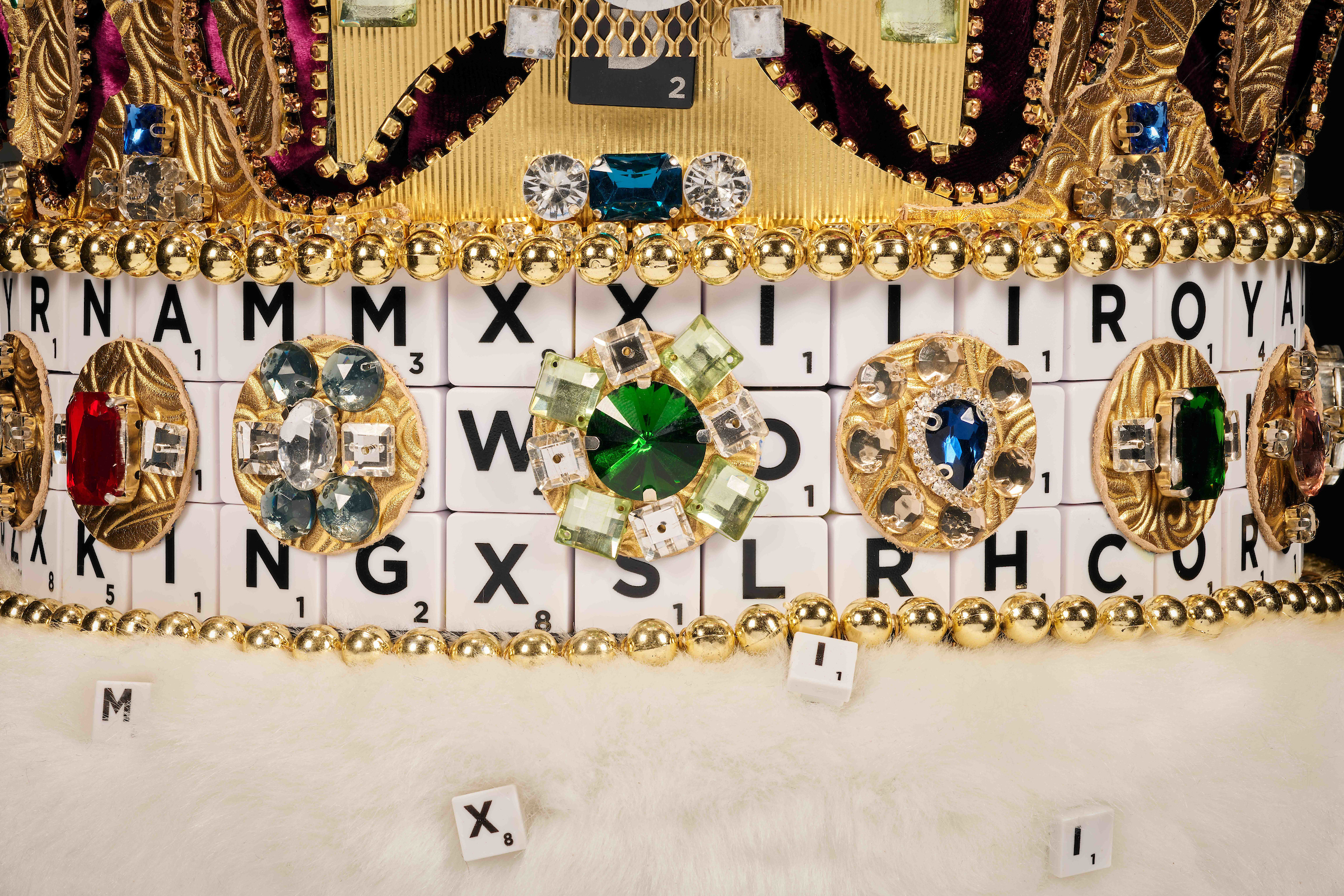 Words including 'king', 'coronation' and 'royal' have also been added, for those with a keen eye for detail.
It is to go on display in Westfield White City at The Entertainer Toy Store before the Coronation.
The crown was made using traditional artisan methods including leather cutting, sculpting and hand-sewing gems, as well as more innovative measures such as brass sewing.
"An ethos brought vividly to life by players enjoying the simple fun of building words together on a shared game board."
Scrabble has previously been associated with paying homage to royal events, with a Scrabble portrait of Charles being commissioned to mark both his 60th birthday, and the game's 60th anniversary.