Leo Varadkar has played down an eight-point plunge in Fine Gael's support in an opinion poll published on Sunday, as Sinn Fein surged ahead in the same research.
A survey carried out by Behaviour And Attitudes (B&A) for the Sunday Times has put support for Fine Gael at 15%, Fianna Fail at 21% (up one percentage point), and the Greens at 6% (up one point).
This is seven points down on the Fine Gael vote in the 2020 general election, and the lowest support for the party recorded in a B&A poll.
Meanwhile, support for Sinn Fein is at 37%, up five points since the last survey in March, in one of its strongest polling results.
The findings come after the Government was strongly criticised for lifting its winter eviction ban at the end of March, despite soaring rates of homelessness and high rents.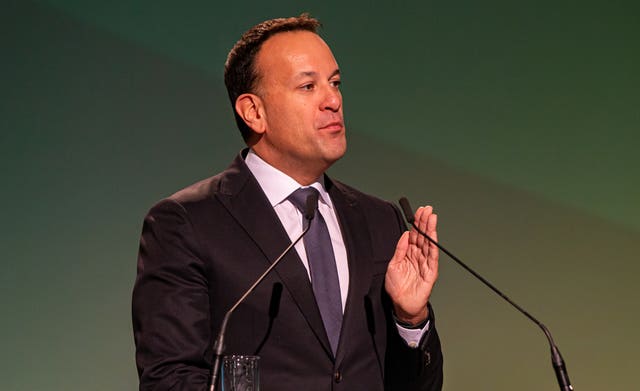 Three parliamentary votes have been forced by the opposition to put pressure on the Government since it made its decision on March 7, with the coalition parties winning each one.
Sinn Fein had called for the moratorium on no-fault evictions to be extended until the end of January 2024, to buy time for the Government to introduce measures to ease the housing crisis.
Further pressure came after it was revealed that 4,300 notices to quit were issued in the final three months of last year.
The Government has stressed that extending the ban would have made supply issues worse in the long-term, and that notices to quit do not translate directly to homelessness.
Housing campaigner Peter McVerry has warned that the country faces a "tsunami of misery", while other activists have warned that emergency accommodation services will be put under immense pressure.
Responding to the figures, Taoiseach Leo Varadkar said that he reads opinion trends over three or four polling results, and does not read too deeply into one poll.
"I think people often read more into bad polls than good polls," he told RTE.
"There was a poll last week which had us up in the polls at 22%, above our result in the last election, and there was a poll the week before, which also had us up.
"So we've had three polls now, two which have us up, gaining ground, potentially gaining seats in the next election, and one poll today that is very different."
When asked whether this is to do with the lifting of the eviction ban, Mr Varadkar said it may not be, but admitted: "One thing that I'm not going to dispute for a second is housing is of course a huge political issue that people raise with me when I'm out and about."
Referencing the "massive" housing deficit of a quarter of a million homes, he said: "We're starting to get on top of that now, but a lot of people don't see that in their lives yet, and I understand.
"This is something that I believe is now on the cusp of changing; house prices levelling off, if anything falling a little; record numbers of first-time buyers in the last few months… because of the increased supply because of schemes the Government has put in place.
"That's why we're starting to see a change in the last year – because of actions taken by the Government. It's not a coincidence."
The poll also found the Labour Party, who tabled a motion of no confidence in the Government after the eviction ban was lifted, is on 4%, down one point.
Aontu are on 2%, up two points, while independent candidates are collectively on 8%, down one point.
There is no change for the Social Democrats (4%) or Solidarity-PBP (2%).
The in-person B&A survey was carried out between March 28 and April 4, and there is a margin of error of 3.3%.