A two-time cancer survivor who notably took on the London Marathon in 2002 over six days wearing a deep sea diving suit is to take on his final race as the "indestructible" Captain Scarlet.
Lloyd Scott, who lives in Theydon Bois, Essex, told the PA news agency that on March 15 2021, he had an operation to remove a large tumour from his throat, which he did not know was cancer at the time.
On April 1, he was diagnosed with synovial sarcoma and underwent "gruelling" radiotherapy from May 24 to July 5.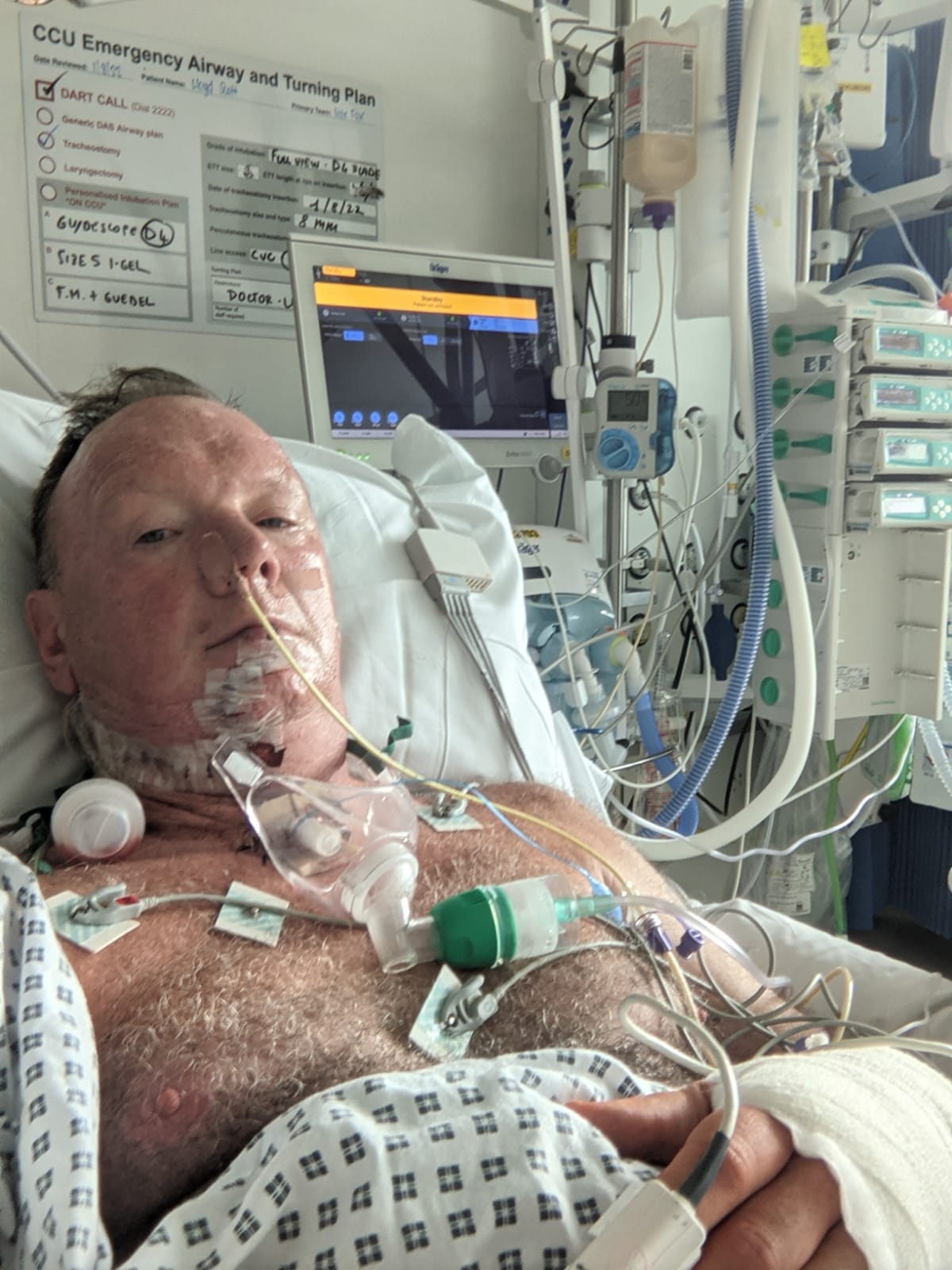 "When the doctors explained the operation I was due to have, I honestly did not think they would be able to perform it because they basically had to cut the lower part of my face away and peel it back, saw through and break my jaw and remove the tumour's surrounding tissue," the 61-year-old who works with deaf children as a communication support worker at Heathcote School in east London said.
"I would then have to have a skin graft taken from my arm and put in my mouth and throat, which would then need to be reconstructed.
"It took thirteen-and-a-half hours and I was okay when I came around, and then a couple of days later I didn't feel terribly good and was rushed for emergency surgery.
"There were 20 people there waiting for me – it was one of the most humbling experiences. It was a pretty close-run thing."
Following recent scans which have come back clear and just eight months after his lengthy operation, it seems fitting he is to run this year's marathon – which takes place on April 23 – as Captain Scarlet, with funds go to the national bone and soft tissue cancer charity Sarcoma UK.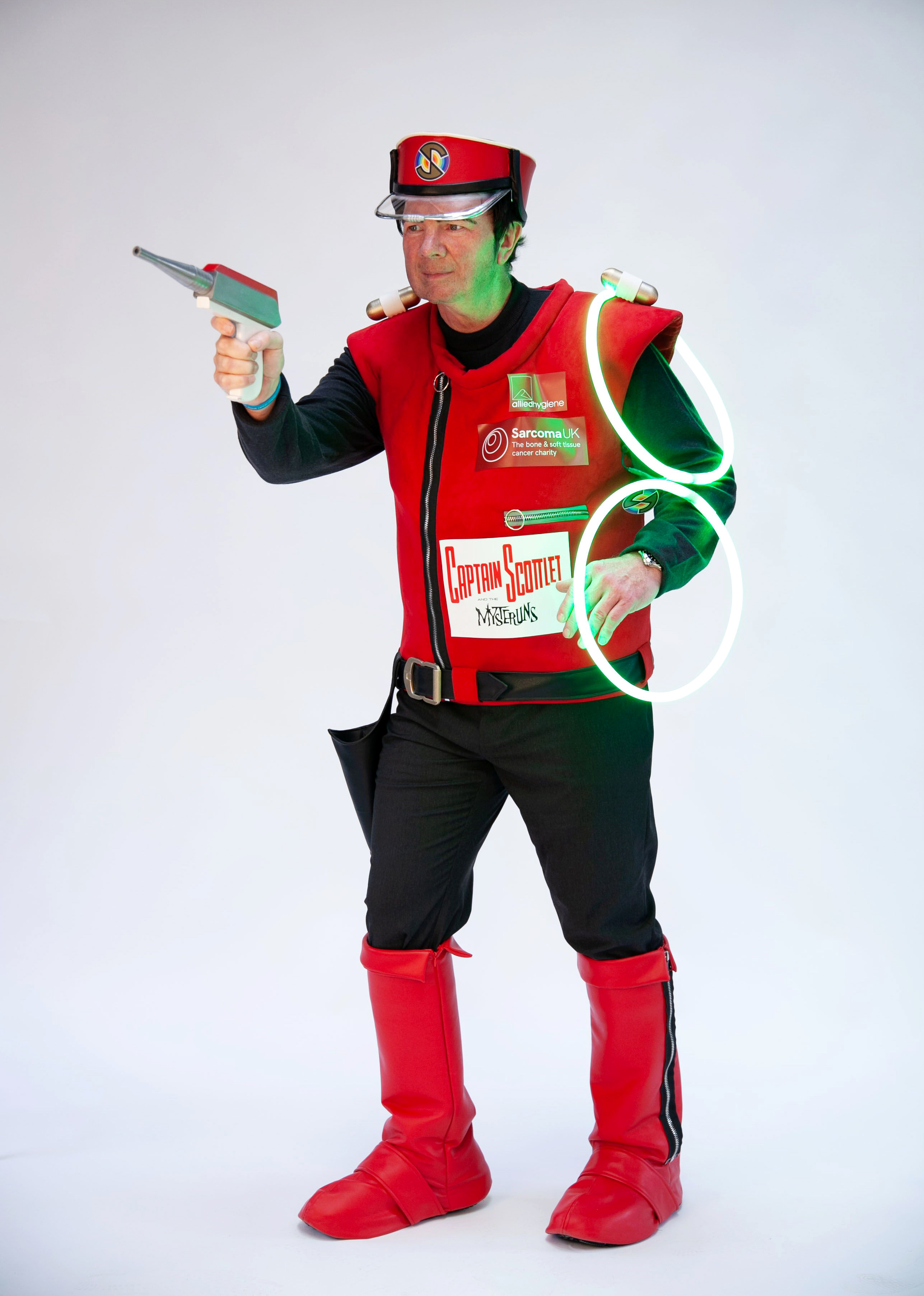 "I feel kind of like him because I've sort of done different missions through the marathons, despite things that I have gone through as well – so he definitely struck a chord with me.
"Despite sustaining so many injuries, he keeps coming back – he's indestructible and whilst I would never say I'm indestructible, I would say I'm reconstructible."
The authentic costume was made by Plunge Creations, who made the costumes for TV show The Masked Singer, with Mr Scott adding that he even got permission from Anderson Entertainment to dress up as its character Captain Scarlet.
He added: "The suit has actually been made from the original patterns and moulds that the actual puppets were made from.
"Obviously they've upsized them – I didn't want it to be just a cheap fancy dress costume, I wanted it to be absolutely authentic, even with the presence of the Mysterons on my left arm.
"I also worked on it with the team throughout and added my own spin on it, adding the name Captain Scottlet and the Mysteruns."
He added that during the race, he will switch on the lights of the Mysterons.
Mr Scott has also survived leukaemia – which he was diagnosed with in 1987 and got a bone marrow transplant for in 1989.
Across five decades, Mr Scott – who was previously a professional footballer and firefighter – has dressed up as iconic movie characters including Indiana Jones in 2007, as well as Brian the Snail from the Magic Roundabout in 2011.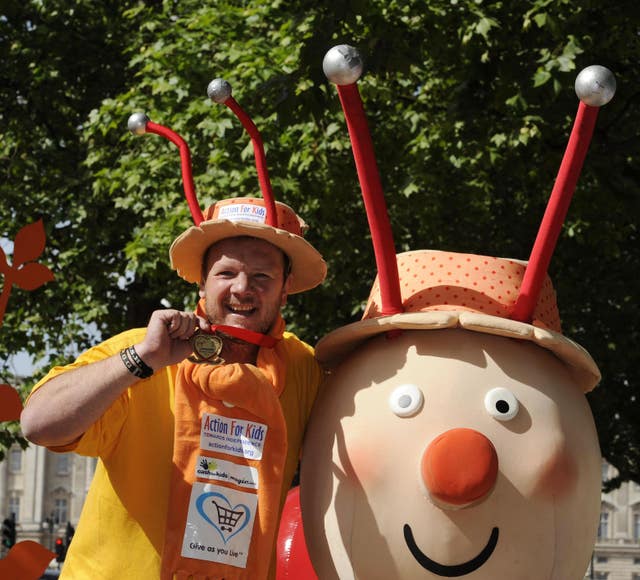 However, the costume he has become synonymous with is a deep sea diving suit, which he wore while taking part in the 2002 marathon over six days.
"In 2020 I completed the 3 Peaks Challenge (climbing to the top of Ben Nevis, Scafell Pike and Snowdonia) wearing the suit and even had a This Is Your Life programme made about me, after the diving suit marathon."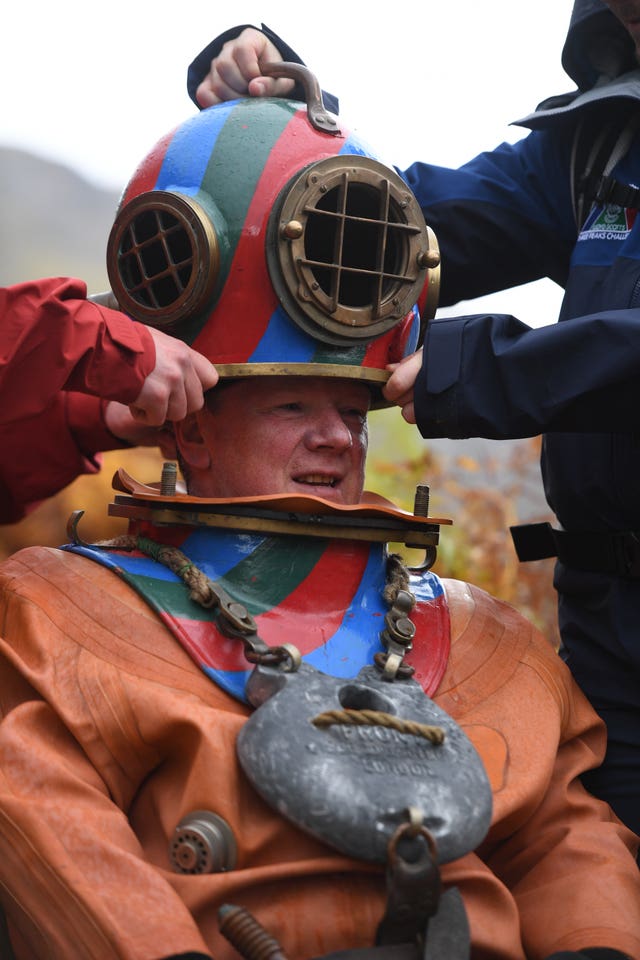 "It was about nine feet tall and it actually had eyes that lit up", he said,
"And inside the costume, I had a little handle that I could actually squeeze, which made the mouth open.
"I was on stilts too and people could not quite work out how it worked."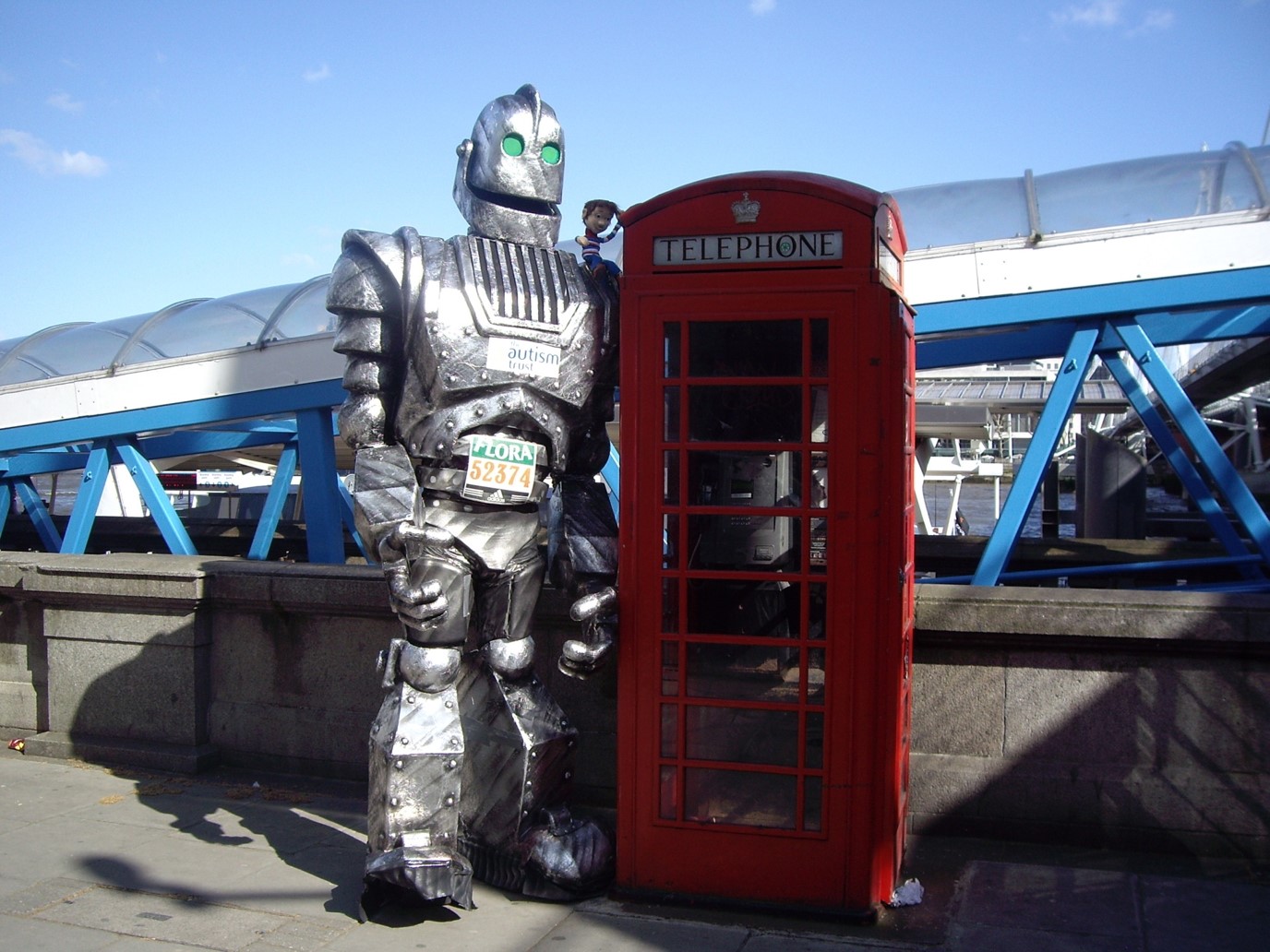 "I've got replacement hips and knees, and I've had 28 operations for various things, so training and managing my recovery has been really difficult," he said.
"The right part of my face and my tongue are still numb, and I'm limited to what I can eat and when I drink, I have to pinch my nose at the moment to stop anything I drink from coming out of my nose.
"I have tried to master a new way to drink and there have certainly been lifestyle and dietary changes, but I'm just pleased to be here and always try and be positive to give other people hope and encouragement."
Mr Scott's fundraising page can be found here: https://donate.giveasyoulive.com/fundraising/scarlet