The Archbishop of Canterbury has led a procession through the streets of Canterbury to mark Palm Sunday.
The clergy and congregation of Canterbury Cathedral joined the parade through the Kent city for the celebration of the first day of Holy Week and the last Sunday of Lent.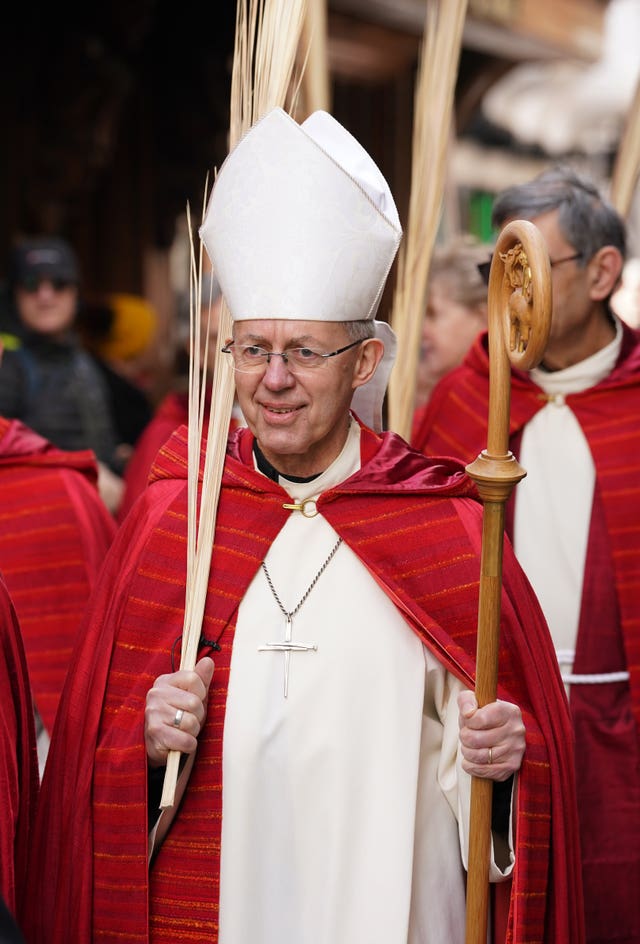 The clergy carried palm branches to represent those which were scattered in front of Jesus as he rode into Jerusalem, while palms woven into cross-shapes were handed out to the congregation.
Also taking part in the parade were two donkeys to represent the pack animal said to have carried Jesus.
The Church of England procession included a blessing of the palms followed by a eucharist service at the cathedral.