The world's first hub for child blast injury research has been opened in London – with an immediate focus on providing support to victims in Ukraine.
The Centre For Paediatric Blast Injury Studies, a partnership between Imperial College London and Save The Children, will particularly focus on reducing pain in children with limb loss and developing new prosthetics.
More than 250,000 explosive devices have already been removed and destroyed since the conflict began last February.
Anthony Bull, centre director and professor of musculoskeletal mechanics at Imperial College London, said: "Children are not just small adults, they're small human beings who have a very different physiology, very different behaviour, so they get influenced in a significantly different way than adults by blast injury.
"Medics are doing a brilliant job of learning how to treat children immediately, saving their lives. But what they don't know is how their first medical intervention might influence their long-term outcome."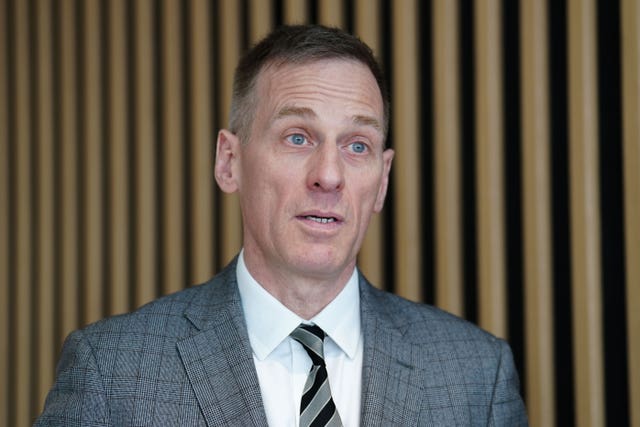 He added: "This is a conflict that's happening in a country that had a fairly well-developed healthcare system already.
"We have the opportunity to interact with individuals who are at the forefront of civilian medical practice and help them and learn from them.
"I'm hopeful that devices, technologies, medical interventions that have been designed, developed, learnt, developed here will be used in the field. And we think that's going to happen, of course."
The centre, located at the university's White City campus, will fund research students over a four-year period and includes advanced technology such as motion capture and musculoskeletal modelling.
Some prosthetics from previous projects are already being used in former conflict zones such as Cambodia.
Dr Andriy Dvorakevych, a leading surgeon at Lviv City Children's Clinical Hospital in western Ukraine, said: "We don't have similar research and learning centres in Ukraine and we're very hopeful that the Unbroken centre, recently set up in Ukraine to respond to urgent medical needs, will collaborate and have partnership with Save The Children and Imperial College London to exchange and to learn.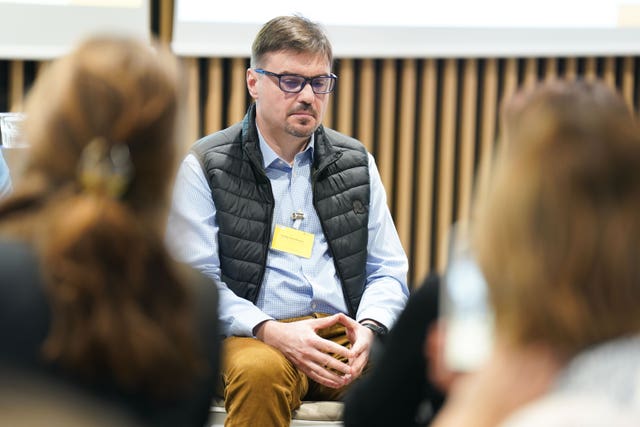 Dr Dvorakevych, who had no experience in military trauma before the war, now specialises in amputation and pain management and said around 350 severely wounded children have been treated at his hospital.
He said he hopes the research centre will allow Unbroken to become self-sufficient, with current needs unable to meet demand.
He said: "The main purpose is to treat and rehabilitate patients from Ukraine in Ukraine.
"Right now, there is no prosthetics facilities and technology in Ukraine. That's why all patients who need prosthetic assistance must go to other countries in Europe."
Imperial College and Save The Children have worked together since 2019, bringing together a community of medical specialists, humanitarians and academics and developing the first field manual on paediatric blast injury.
Sonia Khush, Ukraine country director at Save The Children, said: "This partnership is going to be hugely beneficial to children in Ukraine, not to mention children caught up in conflicts around the world.
"It's going to impart that knowledge to Ukrainian doctors on the frontline who are not only supporting adults, but also children, and I think it's probably going to save a lot of Ukrainian children's lives."
"So in both those aspects there's going to be a lot of valuable knowledge that those doctors and paediatricians and physiotherapist can all benefit from."