A man described as a supporter of Adolf Hitler and accused of stirring up racial hatred through a "highly racist and antisemitic" podcast station called Radio Aryan has gone on trial.
James Allchurch, 51, from Church House, Gelli, Pembrokeshire, is charged with 15 counts of distributing audio material to stir up racial hatred over a two-year period.
His trial began in July last year but had to be adjourned due to barristers' strikes. A new jury was selected at Swansea Crown Court on Monday.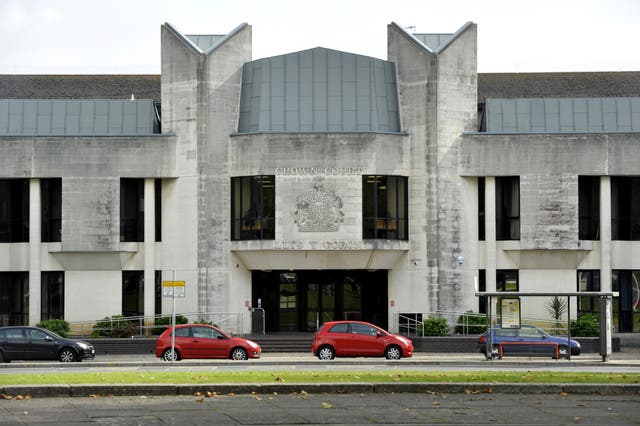 Jonathan Rees KC, prosecuting, said the content of the episodes was "highly racist and antisemitic", and "white supremacist in nature".
He said Allchurch can be heard being "threatening, abusive and insulting" about ethnic minorities, and perpetuating the idea that black and white people in Britain are engaged in a race war.
Mr Rees described the defendant as "a supporter of Adolf Hitler" who can be heard in an episode entitled Stand Up For Your Country, which was played to the jury, praising the propaganda films created by the Third Reich and the Nazis' research on racial science.
Often uploaded along with inflammatory cartoons, the recordings had titles such as Rivers Of Blood, Banned In The UK, the Leftist Supremacist Mindset, and the Usual Suspects.
Throughout the episodes Allchurch is heard referring to ethnic minorities using racial slurs.
It is the prosecution's case that Allchurch was the owner of the website, the main host and was responsible for distributing the audio recordings, despite often being joined by co-hosts and guests such as National Action co-founder Alex Davies.
Davies, 27, from Swansea, was jailed in June last year for eight and a half-years for being a member of the banned far-right organisation.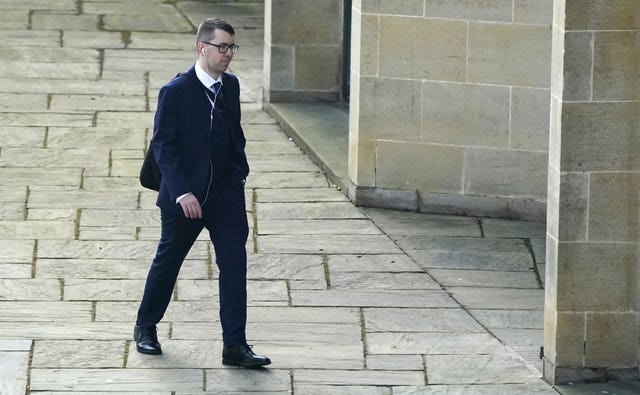 The court heard that Allchurch went by the alias Sven Longshanks, a reference to King Edward I, who was also known as Edward Longshanks and was responsible for expelling Jews from England in 1290.
Allchurch and his guests referred at times to well-known far-right organiser, and anti-Islam activist, Tommy Robinson, who founded the English Defence League (EDL), as "too moderate".
Mr Rees said: "The prosecution say that this defendant was responsible for the creation of a number of audio files containing commentary of a highly racist and antisemitic nature which were then uploaded to a website that was open to the public.
"Despite the change in name from Radio Aryan to Radio Albion, the virulently racist content of the website remained unchanged.
"In his own words, the defendant is an avowed racist and considers himself to be a National Socialist.
"The very purpose of Radio Aryan was to spread his propaganda about racial conflict."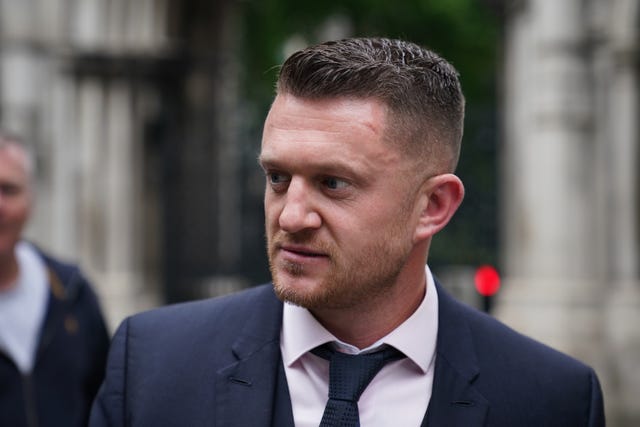 Mr Rees said he told investigators that "he was building up a community of 'positive-minded individuals'".
"He claimed that what he did on Radio Aryan actually stopped people getting involved in extremism," Mr Rees added.
Allchurch is said to have pre-recorded each podcast episode from his house in Wales and claimed each show attracted about 4,000 listeners.
More than nine hours of podcast episodes are to be played to the jury, made up of six men and six women.
Themes in a number of episodes include negative stereotypes of black and Asian people, and the idea that "non-white" people are responsible for all the crime, violence and sexual violence in the UK.
There are also discussions about so-called replacement theory, with Allchurch propagating the idea of segregating people by their ethnicity as well as using violence to "protect white people" and fight against "the invasion", the prosecutor said.
In Rivers of Blood, which jurors also listened to, Allchurch was heard defending former MP Enoch Powell's anti-immigration speech delivered in 1968, claiming "everything he said has come true" and that areas of the UK have become "overthrown" by minorities.
During his tirade, Allchurch said: "It's an invasion. This is what ethnic-cleansing looks like. It's a genocide and it's being done against white people, not blacks."
One of the charges relates to an episode entitled May Refuses To Step Down, which was a discussion about Brexit negotiations during which Allchurch introduced a song he said was "one of his favourite tracks".
The lyrics – deemed to be "threatening" by counter-terror investigators – include overt references to hanging black and Jewish people, and claim society was better 200 years ago when black people were enslaved, and 80 years ago when Hitler was persecuting Jews in Europe.
The trial continues.