Increasing pensions allowances in Wednesday's Budget could be instrumental in retaining some groups in the workforce, but would not solve the health issues keeping people away, commentators have said.
The Chancellor is understood to be looking at increasing the lifetime pension allowance (LTA), in what could help support a wider ambition to encourage older workers back into the jobs market, to help with the UK's shrinking workforce.
The PA news agency understands Jeremy Hunt is considering allowing workers to put more money into their pension pot before being taxed as part of his Budget package.
Baroness Ros Altmann, a former pensions minister, said: "Focusing on changing pensions and benefits will not solve the health issues keeping over-50s away from work.
"However, the evidence clearly suggests this will not be sufficient."
She said some people "are simply not well enough to keep working, especially full-time, due to health problems. Rising post-Covid NHS backlogs, as well as reduced services, are likely to mean more older people staying in poor health awaiting treatment.
"This will continue to keep them away from work and, if they have already left a job, will make it far harder to return to the labour force."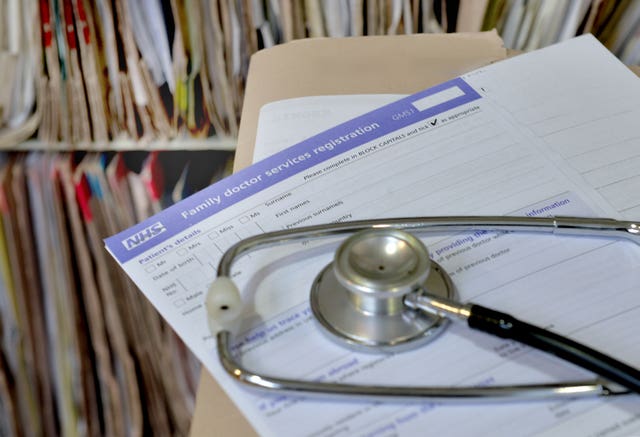 The lifetime allowance stands at £1.07 million, with savers incurring tax after that personal pension pot threshold has been exceeded.
Reports differ about how much Mr Hunt could put the LTA up by in his fiscal statement.
The Times newspaper said the Chancellor would hike it to £1.8 million, while The Daily Telegraph said it could be set to more than £1.5 million.
It is also understood that the Budget could see the annual allowance rate for pensions increased, with Mr Hunt having tasked his advisers with calculating how much a change would cost the exchequer.
Carl Emmerson, deputy director at the Institute for Fiscal Studies (IFS), said: "The lifetime allowance and, in particular, the annual allowance, are badly designed and in need of reform.
"The annual allowance hits those who want to make large but infrequent pension contributions and can provide terrible incentives for high earners that have inflexible, defined benefit arrangements.
"Both have been cut dramatically since 2010, raising the exchequer an estimated £8 billion a year in additional revenue.
"Increasing them will reduce the damage they do, but even better would be a more thorough reform of how pensions are taxed.
"High earners with big pension pots do benefit from inappropriately generous tax treatment of pensions, but there are much better ways of restricting this than these crude limits."
Helen Morrissey, head of retirement analysis at Hargreaves Lansdown, said: "Speculation has now reached fever pitch that we are going to see enormous hikes in the lifetime, and possibly annual allowances, in tomorrow's Budget.
"After years of cuts and stagnation, this would breathe new life into people's retirement planning and could be instrumental in helping groups such as senior NHS consultants to remain in the workforce.
"As yet, there is no word on whether such changes will be part of a wholesale review of the pension tax system which has grown large, unwieldy and complicated."
In his Bloomberg speech earlier this year, Mr Hunt vowed to consider fiscal measures that would help the over-50s who had taken early retirement during or after Covid-19 to return to work.
The British Medical Association (BMA) has called the current LTA rate "punitive" and argued it has encouraged doctors to leave the profession.
The pension lifetime allowance was first applied in 2006, when it was set at £1.5 million.
It rose to a peak of £1.8 million by 2012 before gradually being cut.
It was due to stay at £1.07 million until 2026 but Mr Hunt could choose to bring a change forward.
Alice Guy, head of pensions and savings at interactive investor, said: "The lifetime allowance at its current level is becoming increasingly difficult to justify and is incompatible with the Government's aim to support older workers."
She said that tax charges are "catching out hard working doctors, senior teachers and civil servants and encouraging them to leave the workplace.
"It also has a chilling effect on pension saving, even among those with smaller pots, as many investors worry they could face heavy tax charges in the future if their investments perform well.
"With more of us living for longer we need to have a generous pension system to encourage people to save enough for a comfortable retirement."
The Treasury has said it does not comment on Budget speculation.
According to Office for National Statistics (ONS) figures released on Tuesday, vacancies across the UK fell for the eighth month in a row. Firms have been holding back on hiring amid woes in the wider economy.
The ONS revealed a 51,000 fall in the number of job vacancies to 1.12 million in the three months to February, while the redundancy rate edged higher.
Lily Megson, policy director of My Pension Expert, said: "The Budget should include plans to ensure more people can access the information and advice they need to make informed decisions, putting them in control of their retirement plans."