Chancellor Jeremy Hunt will pledge to tackle labour shortages and get people back to work when he delivers his Budget on Wednesday.
Announcements on energy bill support, benefits reform and pensions allowances are all expected to form part of the Budget package when Mr Hunt addresses MPs on Wednesday afternoon, even if he is expected to resist calls from Conservative backbenchers to go further on tax cuts.
Mr Hunt is expected to reference the "difficult decisions" taken last November to stabilise the markets, following the short-lived premiership of Liz Truss, as he pitches a plan the Government hopes can deliver "sustainable" growth.
Lower than expected borrowing figures and a recent drop in wholesale energy prices has created some good news for the Treasury on the public finances, but the Chancellor is still likely to proceed with caution and avoid any spending largesse.
"Today, we deliver the next part of our plan: a Budget for growth," he is expected to say.
"Not just growth from emerging out of a downturn.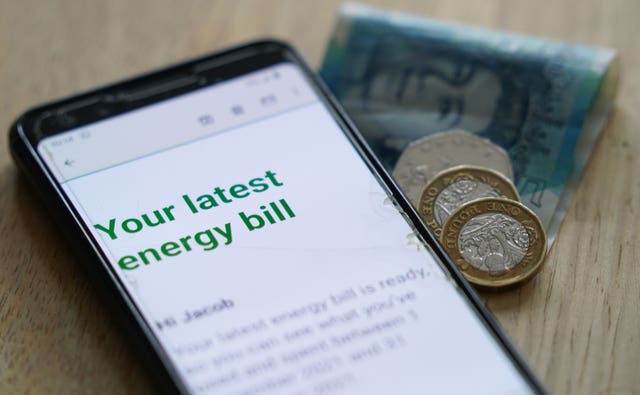 Sluggish UK growth has dominated political and economic debate in recent months, while the challenge of inflation and widespread industrial disputes over public sector pay have not gone away.
But Mr Hunt will promise a growth plan that will remove "the obstacles that stop businesses investing" while also "tackling the labour shortages that stop them recruiting" and "breaking down the barriers that stop people working".
At the centre of that plan will be a range of measures designed to encourage the over-50s, the long-term sick and disabled, and benefits claimants back into the workplace, with the Chancellor specifically set to announce the axing of the system used to assess eligibility for sickness benefits, paying parents on universal credit childcare support upfront and increasing the amount they can claim by several hundred pounds.
Changes to pensions are also expected, with the Chancellor likely to allow workers to put more money into their pension pot before being taxed by lifting the lifetime pension allowance.
Action is also expected on prepayment meters with the Chancellor set to use the Budget to scrap so-called "prepayment premium" from July.
The Chancellor will also echo some of the language of Prime Minister Rishi Sunak, with a promise of "harnessing British ingenuity to make us a science and tech superpower" as he sets out a road-map for the country's economic future.
But Labour has said that Mr Hunt's Budget speech is an opportunity for the Government to show some "real ambition" after years of "managed decline".
Shadow chancellor Rachel Reeves said: "This Budget is an opportunity for the Government to get us off their path of managed decline.
"It's a chance for them to recognise the huge promise and potential of Britain and get us growing again."
Ms Reeves, speaking ahead of the Budget, said: "With 13 years of economic mismanagement and sticking plaster politics leaving us lagging behind, what we need to see on Wednesday is some real ambition from the Government.
"Labour's focus would be on our mission to secure the highest growth in the G7. Our plan will help us lead the pack again, by creating good jobs and productivity growth across every part of our country, so everyone, not just a few feel better off."