SNP leadership hopeful Humza Yousaf has said he would use "any means necessary" to achieve independence – as he refused to rule out calling a snap Holyrood election to try to secure this if he becomes Scotland's next first minister.
Mr Yousaf said he would "take nothing off the table" when it comes to trying to get Scotland out of the United Kingdom.
After Westminster refused to allow the Scottish Government to hold another independence vote, and the UK Supreme Court ruled Holyrood did not have the powers to organise its own ballot, the outgoing First Minister Nicola Sturgeon had planned to make the next Westminster general election a de facto referendum.
Mr Yousaf, one of three candidates vying to replace Ms Sturgeon as both SNP leader and Scottish first minister, was pressed on what his approach would be.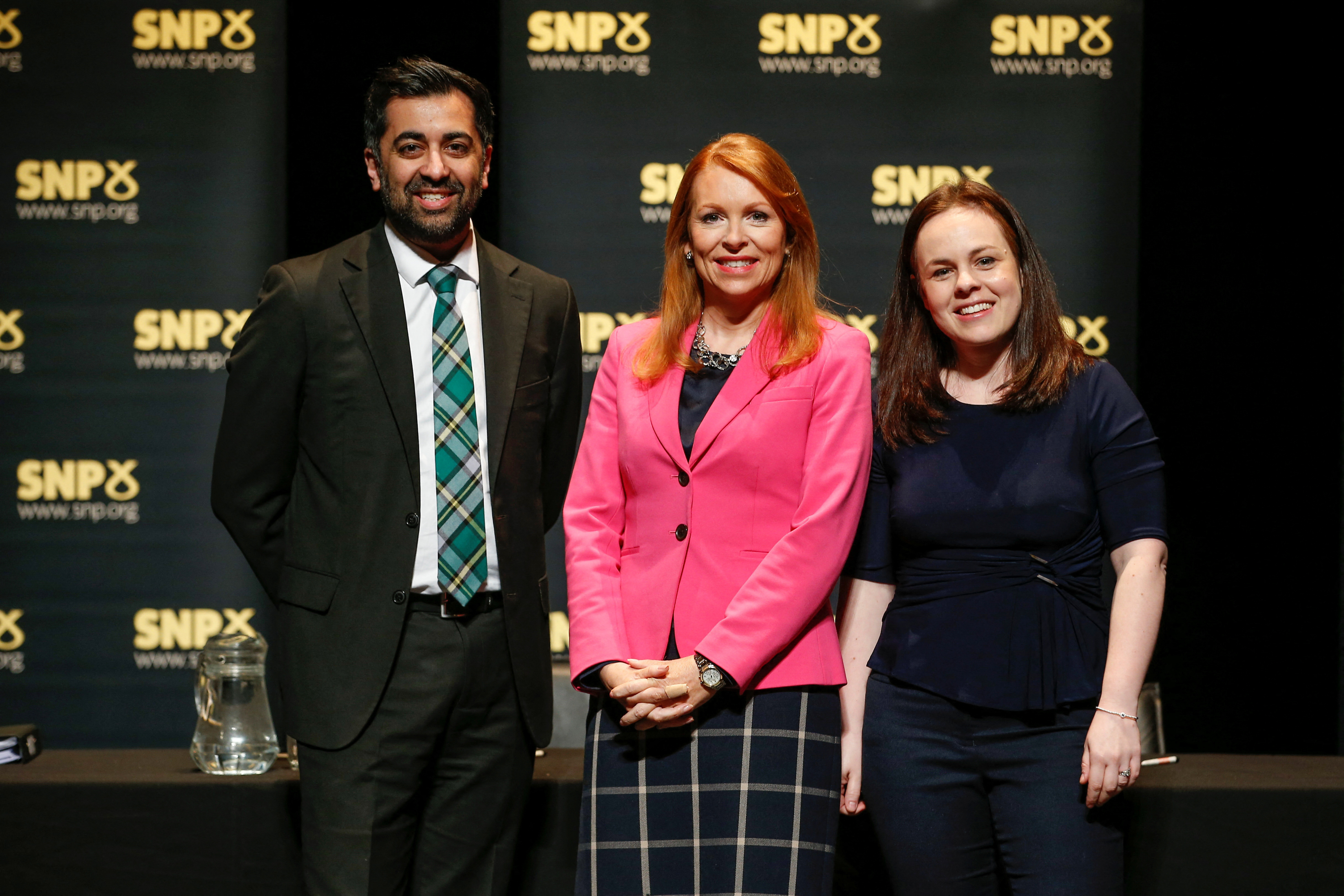 He told BBC Scotland's The Sunday Show: "Let's take nothing off the table, whether it's de facto referendum, whether it is using a Holyrood election."
Pressed on what circumstances would need to be in place to consider a snap Scottish Parliament election, Mr Yousaf said demonstrating a "consistent majority for independence" would be crucial.
He added: "We don't have that at the moment. We have to have a consistent majority for independence."
When this level of support for independence is achieved, he predicted that "all the political obstacles that Westminster put in the way of independence, they disappear".
Mr Yousaf added that Scotland was "at a tipping point", with some polls showing "about 50%" support for Scotland being independent.
"And then those political obstacles disappear."
He said: "I don't accept at all that it is far away. I think we are absolutely at the precipice, at a tipping point."
A poll by Survation, released on Sunday, put support for Scottish independence at 45% – the same level achieved in the 2014 referendum – with 53% of those questioned favouring the country remaining part of the UK.
Scottish Conservative chairman Craig Hoy MSP said: "Humza Yousaf's vow to achieve independence by 'any means necessary' proves that he is nothing more than a continuity candidate for Nicola Sturgeon's failed approach."
The Tory added: "Scotland has had 16 years of SNP governments putting their endless pursuit of independence above the public's real priorities – and all three leadership candidates have made it clear they offer no change."
Mr Hoy continued: "While Humza Yousaf has spent the last few weeks focused on this savage SNP infighting, promoting his leadership bid and outdoing his rivals on independence, over three quarters of a million Scots are languishing on NHS waiting lists.
"The Scottish Conservatives will continue to focus on Scotland's real priorities while the SNP leadership candidates obsess over their civil war and independence."