The Duke of Edinburgh was destined for many years to follow in the footsteps of his late father and inherit his title.
Philip wanted his son to take on the historic title to mark Edward's decades-long commitment to the Duke of Edinburgh's Award, the youth scheme which is one of Philip's greatest legacies.
The duke was born at Buckingham Palace on March 10 1964, and later christened Edward Antony Richard Louis.
He set up his own film and TV production company, Ardent Productions, in 1990, but faced criticism over claims that he used official royal trips abroad, funded by taxpayers, to drum up business for his firm.
Edward also enraged his brother, the King, when Ardent was found filming at St Andrews University, in breach of a media agreement, shortly after the then Prince William began studying there.
In the Queen's Golden Jubilee year of 2002, the Duke and Duchess of Edinburgh finally announced that they would be quitting their businesses to become full-time royals.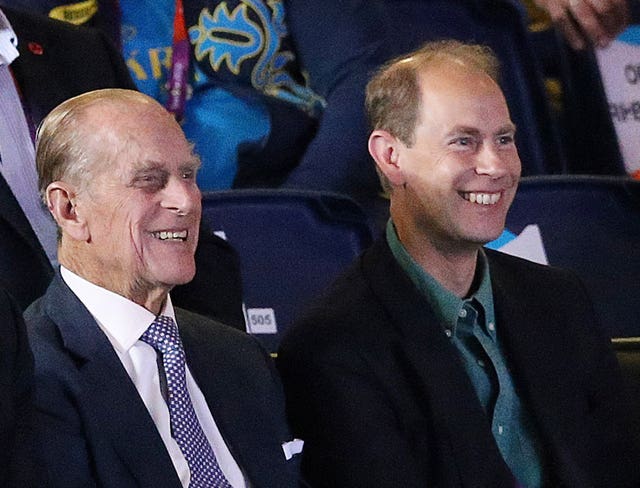 His many arts patronages include the City of Birmingham Symphony Orchestra, Northern Ballet and the National Youth Theatre of Great Britain.
Romance first blossomed between Edward and Sophie, a former public relations professional, when they met at a real tennis event in the early 1990s and they married at St George's Chapel, Windsor, on June 19 1999.
The couple have two children Lady Louise Windsor, 19, and 15-year-old son James, Viscount Severn the new Earl of Wessex.