Rishi Sunak made "stopping the boats" one of his five priorities for a reason: he believes tackling the problem to be crucial to the Conservatives' electoral chances.
The Prime Minister hopes Home Secretary Suella Braverman's new Illegal Migration Bill will go some way to address the issue that governments have struggled to tackle for years.
Here is a look at what is known of the plan so far:
Anyone arriving in Britain by crossing the Channel in a small boat – or any other unauthorised means – would no longer be able to claim asylum in the UK.
This toughening of existing rules means instead they would only be eligible for asylum in a "safe" third country, such as Rwanda.
Furthermore, they would receive a lifetime ban on citizenship or re-entry to the UK.
Powers would be granted to detain migrants for 28 days without recourse for bail or judicial review, and then indefinitely for as long as there is a "reasonable prospect" of removal.
Challenges based on modern slavery laws would be barred, and any other legal attempt to stay would be heard overseas – after they are removed.
An annual quota on the number of refugees that can be settled through the limited number of safe and legal routes to asylum would be set.
– How do the proposals differ from the Nationality and Borders Act?
The Illegal Migration Bill is being introduced less than a year after laws which the Government said would be the "most comprehensive reform in decades to fix the broken asylum system" came into force.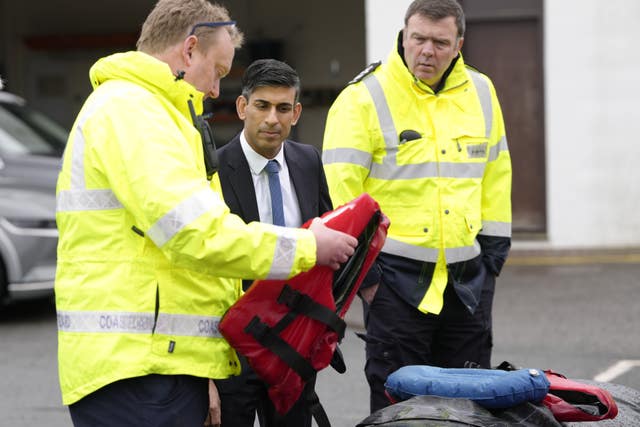 The laws made it a criminal offence for knowingly arriving in the UK without permission and meant that, for the first time, how someone entered the UK – legally or illegally – affected how their asylum claim progresses and their status in the UK if the claim was successful.
Critics have questioned why the latest legal intervention is needed so soon after the recent overhaul of the system and suggests those measures have failed to deter crossings as intended.
But Mr Sunak's administration argues the new Bill is a vital further step to stopping the crossings altogether by essentially banning migrants from claiming asylum in the UK if they arrive by unauthorised means and toughening up rules on detentions and removals.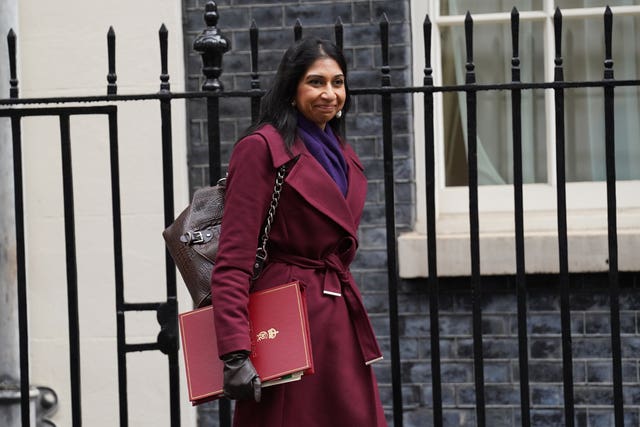 Ms Braverman is fully prepared for her legislation to face similar snags to the stalled Rwanda policy.
She even wrote to MPs to admit her "robust and novel" approach has a more than 50% chance of being incompatible with the European Convention on Human Rights.
In the letter seen by the PA news agency, she said she is "confident" the Bill is compatible with international law and said she expects the courts to take into consideration any endorsement by Parliament.
Right to a family life, freedom from torture and the right to a fair trial were all issues being considered as potential challenges to the legislation. So too was the right to liberty, with concerns over the powers for indefinite detention.
– What about leaving the convention?
Like many Brexiteers on the Tory right, Ms Braverman deep down wants the UK to withdraw from the convention itself. Rishi Sunak was not taking that drastic step right now.
Conservative hardliners including former minister Mark Francois warned the Home Secretary the UK will "remain tied up in legal knots" unless they take on judges that interpret the convention in Strasbourg.
Some in Westminster saw it as a long-game move to pick a fight with European judges and then use withdrawal as a battleground at the next general election.
"That's the whole point of this, isn't it?" SNP MP Joanna Cherry asked Ms Braverman.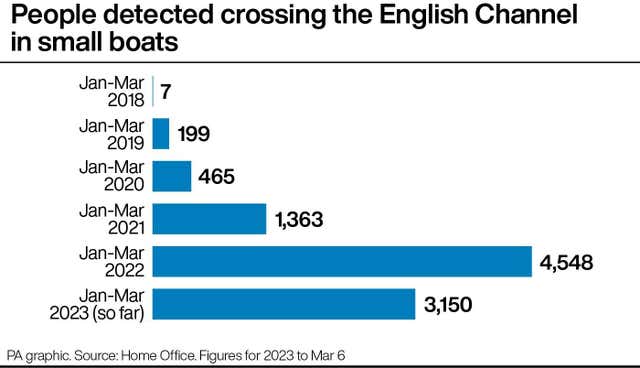 Despite at least £140 million of taxpayers' money being paid to Rwanda, not a single flight forcibly removing asylum seekers has taken off for the capital of Kigali.
The entire policy has been stalled as the Court of Appeal prepares to hear challenges to the Government's plan next month.
Success here is crucial for Ms Braverman's latest plans, with a central point being that anyone who arrives through unauthorised means would be removed to Rwanda.
Migrants could be deported to other third countries deemed "safe" if their home nation is not, but the UK has so far not convinced anywhere else to partner up on such a scheme.
– How will the Government speed up removals?
Ms Braverman told MPs the Bill will see migrants arriving in Britain illegally "detained and swiftly removed".
The UK may seek to establish more returns agreements with other countries, although how effective any such deals will be is uncertain.
Before Brexit, the UK was part of an EU returns deal known as the Dublin agreement. Former immigration minister Tom Pursglove previously admitted there had been "difficulties securing returns" as there was not a subsequent returns agreement with the European Union in place.
According to Home Office figures in the year to September 2022, there were 3,531 enforced returns. This is 51% fewer than in 2019 prior to the coronavirus pandemic (7,198).
The vast majority of removals were for foreign criminals and around half (49%) were EU nationals.
– What next?
The legislation is likely to get a rough ride in the Lords, as the upper chamber considers whether to amend the legislation. If the Government does not accept the changes, then a lengthy back and forth could delay the implementation.
Mr Sunak will visit France on Friday for a summit with president Emmanuel Macron. He will hope he can strengthen cross-Channel efforts to reduce the wave of boats without a legal battle.