A night-time vigil is being planned to remember those killed in a car crash that left two others seriously injured as questions continue to be asked about why it took the police so long to find them.
Eve Smith, 21, Darcy Ross, 21, and Rafel Jeanne, 24, died in the accident while Sophie Russon, 20, and Shane Loughlin, 32, survived but remain in a critical condition, according to police.
All five were in a Volkswagen Tiguan that came off the A48(M) in Cardiff and crashed into trees in the St Mellons area of the city.
A vigil is planned for 6pm on Tuesday at the scene of the accident, according to posts on social media.
The group had been to a social club in Maesglas, Newport, on Friday night and were thought to then have travelled 40 miles to the Trecco Bay area of Porthcawl.
Officers believe the car was involved in a collision and came off the A48(M) some time later, but further investigations using CCTV and automatic number plate recognition (ANPR) inquiries are needed to establish an exact time.
Having failed to return home, they were reported missing by their families, the first call coming into the police at 7.34pm on Saturday while further reports were made up until 5.37pm on Sunday.
Hundreds of people took part in searches but Gwent Police did not issue a public appeal for help until 11pm on Sunday.
In a joint statement, Gwent and South Wales Police said a police helicopter was requested to search an area of Cardiff at 11.50pm on Sunday, which the forces said resulted in the vehicle being found at 12.15am on Monday.
The Independent Office for Police Conduct (IOPC) has launched an investigation into the police response.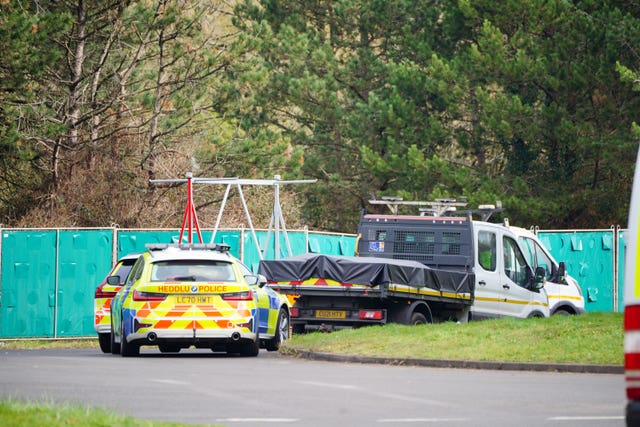 The wreckage of the VW Tiguan was found in a copse of trees and hidden from the view of the busy road, residential houses and the nearby garden centre.
Tamzin Samuels, 20, a friend of the young women and who helped in the search effort, told the PA news agency: "I do think the police could have done a lot more in putting the helicopters out earlier.
"They only posted the appeal an hour before the girls were found. We found them before the police found them – we rang the police.
"The search party found the girls before the police found the girls.
"I think that speaks volumes really, they had all that equipment, and we had cars when we were looking.
"They were really popular girls, the life of the party, and it was really out of character for them to do what they did, which is why we knew something was wrong."
Two women, who were friends of the Loughlin family, questioned the police response.
They said: "Everyone knew it was a crash, it was just a matter of waiting until they found them.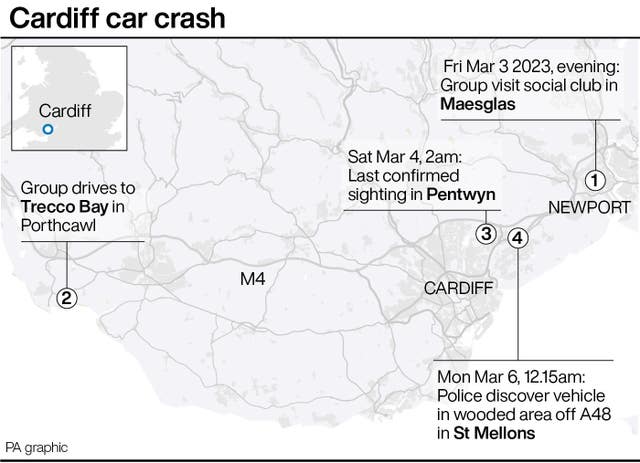 "The families said it was out of character for them to go missing and the police should have listened to them.
"Shane's mum was up all weekend worried sick.
"The boys from Cardiff, all their friends were driving around looking for them, it was those people looking who found them, not the police."
Tributes have been paid on social media to those who died.
A friend of Mr Loughlin posted: "I'm so proud of us all pulling together out there searching for our dear friends last night.
"It's heart breaking what's happened to Rafel Jeanne and those two girls. My body is still shaking and I can't stop being sick the thought of them all there all of that time.
"Many times I have driven past, it just makes me so sad and to how helpless our Shane Loughlin must of felt trapped inside.
"Wish Sophie a speedy recovery and I send all my love and strength to all the families involved."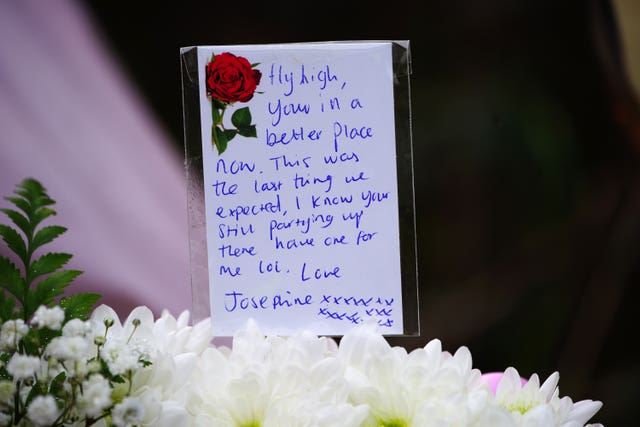 Her sister paid tribute to her in a post on Facebook.
"My beautiful little sister I've cried laughed and fought with you every week, but I've never been without you," she said.
"We always said, 'I got you always' but now I'm sat here feeling so empty because you're not here with me anymore, and I can't accept this.
"I know you're safe up with there with our beautiful sister Xana but I was never ready to let you go, my body is aching without you."
In a statement, Ms Smith's family said: "At this extraordinarily difficult time, we request that our privacy is respected and we are allowed to grieve in peace.
"Please note we are not going to speak to the media for the foreseeable future. Please do not try to contact our family and friends either in person or via social media.
"We want to allow Gwent Police and South Wales Police the time and space to investigate the matter in a thorough and professional way and to enable the Independent Office for Police Conduct thereafter to come to their own conclusions."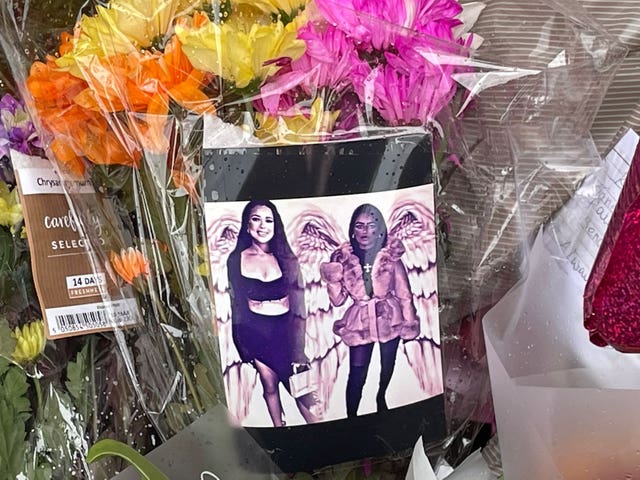 "We will continue to support the investigation and would ask members of the public to refrain from speculation during this period."
Assistant Chief Constable Jason Davies of South Wales Police, the force leading the collision investigation, said: "Our thoughts continue to be with the families and all those affected by this tragic incident.
"Specialist officers are carrying out a detailed investigation to piece together what has happened.
"Family liaison officers are supporting the families involved at what must be a hugely difficult time for them."
The IOPC said it was investigating the police search response.
David Ford, IOPC director, said: "We will be examining what information police had, the grading given to any risk assessments, and the steps taken by police to locate the missing people prior to the Volkswagen Tiguan being found just after midnight on Monday.
"We will also consider what communication took place between the two forces, and whether police action was appropriate and followed relevant policy and procedures.
"Our investigation is at a very early stage.
"We will be contacting the families involved to express our sympathies, explain our role and set out how our investigation will progress.
"We are aware of the significant community concern about the tragic events that have unfolded and would like to assure everyone that we will conduct a thorough and timely investigation."