A parole hearing for double child killer Colin Pitchfork will take place behind closed doors, the head of the Parole Board has ruled.
The 62-year-old was jailed for life in 1988 after raping and strangling two 15-year-olds, Lynda Mann and Dawn Ashworth, in Leicestershire in 1983 and 1986.
He was given a minimum term of 30 years, later reduced to 28 years due to progress he had made in prison, and was released in September 2021.
But Pitchfork was back behind bars two months later after breaching the licence conditions of his release.
MP for the area where the teenagers were killed, Alberto Costa, had applied for the parole hearing to take place in public, and his bid was accepted by legal representatives for Justice Secretary Dominic Raab.
Five out of six victims also backed the request, although the remaining one opposed the plan on the grounds it could cause them more trauma.
Mr Costa said he was "deeply disappointed" at the decision.
Pitchfork himself was against the application for safety reasons – he has changed his name twice since his conviction and there are fears that he might be targeted by vigilantes.
A summary of the decision by the Parole Board chair Caroline Corby said: "The ongoing risk of serious harm to Mr Pitchfork is as a result of media attention.
"Significant threats of harm have been made to Mr Pitchfork and the Probation Service has ongoing concerns about vigilante incidents."
Probation staff also raised concerns that media attention created by a public hearing would add to his sense of "grandiosity" and make him harder to manage.
Ms Corby said that much of the evidence in the case will centre on why Pitchfork was recalled to prison in 2021, details of which cannot be heard in public.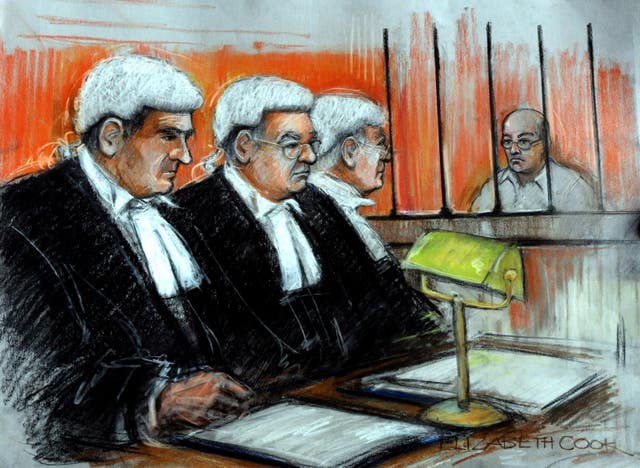 "Although five out of the six victims are content for Mr Pitchfork's hearing to be in public, one victim does not wish the hearing to be in public due to concerns about the notorious nature of this case and potential trauma.
"The wishes of all victims weigh very heavily with me."
The hearing is due to take place in private in April, but victims who wish to watch the proceedings will be allowed to do so, she said.
Mr Costa pledged to continue fighting to keep Pitchfork in prison.
He said: "I am deeply disappointed by the Parole Board's decision to refuse my request for Colin Pitchfork's next parole hearing to be heard in public.
"Pitchfork is a convicted child-rapist and killer and was the first offender to be convicted using DNA fingerprinting evidence. Therefore, I maintain that his case is very much in the public interest, and that having his case heard in public would greatly contribute to the wider understanding of the parole system which is often an unclear and obfuscated process.
"I look forward to meeting with the Justice Secretary next week in order to continue to highlight the serious concerns of my constituents, and countless others, who are deeply alarmed at the prospect of Pitchfork's release.
"On behalf of my constituents and the families of Lynda Mann and Dawn Ashworth, I will continue doing all I can to see that Colin Pitchfork remains in prison".
Parole Board hearings can now take place in public after changes in the law following the scandal of serial rapist John Worboys.
A public outcry was sparked after the cab driver was deemed fit for release in 2018, but following a successful court challenge by two of his victims he was kept behind bars.
The first ever public parole hearing took place earlier this year, for wife killer Russell Causley, and the second, for the notorious prisoner best known as Charles Bronson, is currently under way.