Scotland's Constitution Secretary Angus Robertson has given his backing to Humza Yousaf in the contest to become the country's next first minister.
Mr Robertson, a former SNP Westminster leader and former party depute leader, is one of the most senior members of the party to publicly declare who they are backing in the contest to succeed Nicola Sturgeon.
And he cited Mr Yousaf's willingness to "take on the Tories and protect Holyrood from their dirty tricks" as a key reason for giving him his support.
Mr Yousaf is up against Scottish Finance Secretary Kate Forbes and former community safety minister Ash Regan as the SNP carries out its first leadership contest for almost two decades.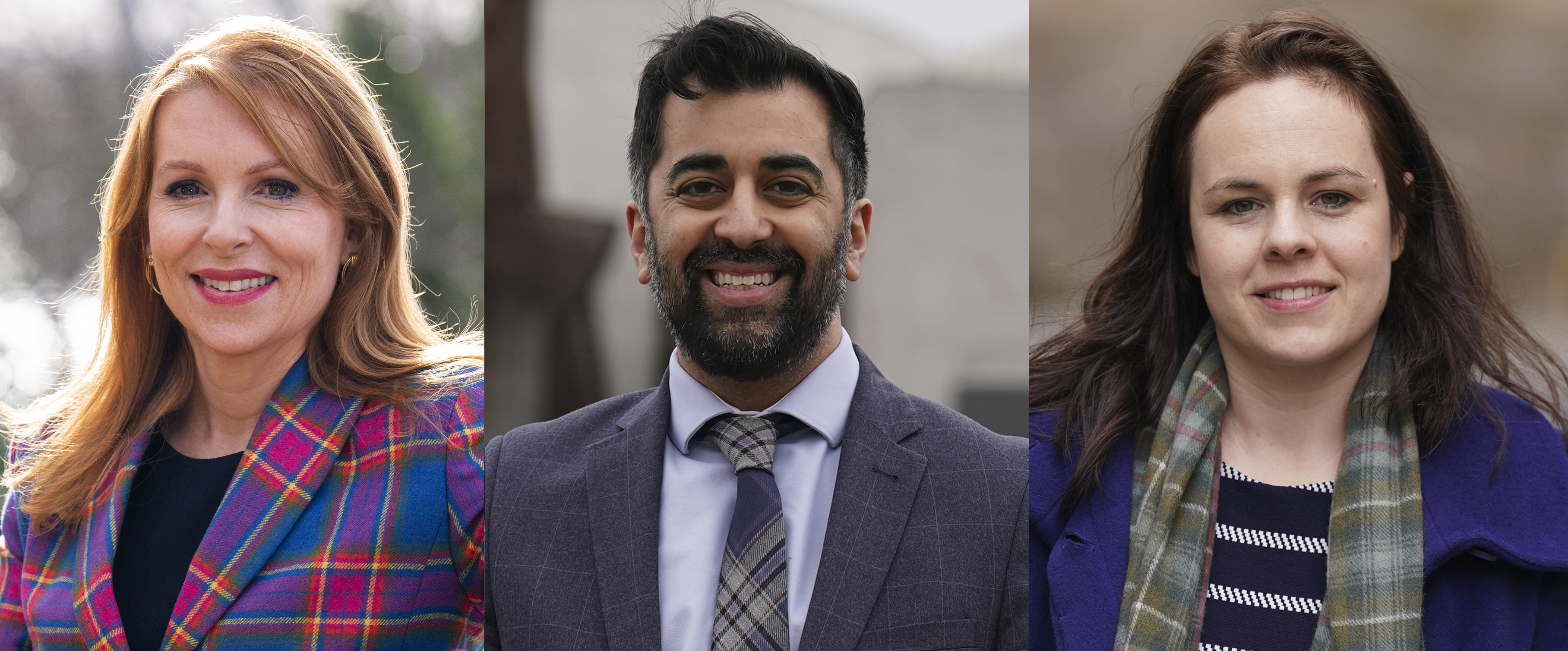 But he ruled himself out of the race, saying while he was "flattered" by the suggestion, having two young children meant the time was "not right" for him to take on the top job.
Declaring his support for the current Scottish Health Secretary, Mr Robertson said having listened to all three candidates in the running  he was "in no doubt that it has to be Humza".
Mr Yousaf is the only one of the three declared candidates who has vowed to go to court to challenge Westminster's use of a section 35 order to block reforms to the gender recognition process that were passed by Holyrood in December.
Mr Robertson continued: "Humza is the only candidate that is willing to take on the Tories and protect Holyrood from their dirty tricks and overt power grabs on the devolution settlement."
Declaring that independence for Scotland is "within our sights", Mr Robertson added: "In times like these we need a strong leader who will unite, not divide, our Yes movement as we get ready for the campaign that lies ahead. Humza is that leader.
"As First Minister I know Humza will stand up and celebrate those who we serve and build on the progressive agenda of the SNP that has won our party so much support over the years."
With support for gender recognition reforms also seen as being crucial to maintaining the SNP's power-sharing deal with the Scottish Greens, Mr Robertson insisted it was "absolutely vital that we leave no chinks in the armour and maintain our pro-independence majority in Holyrood now, and into the future".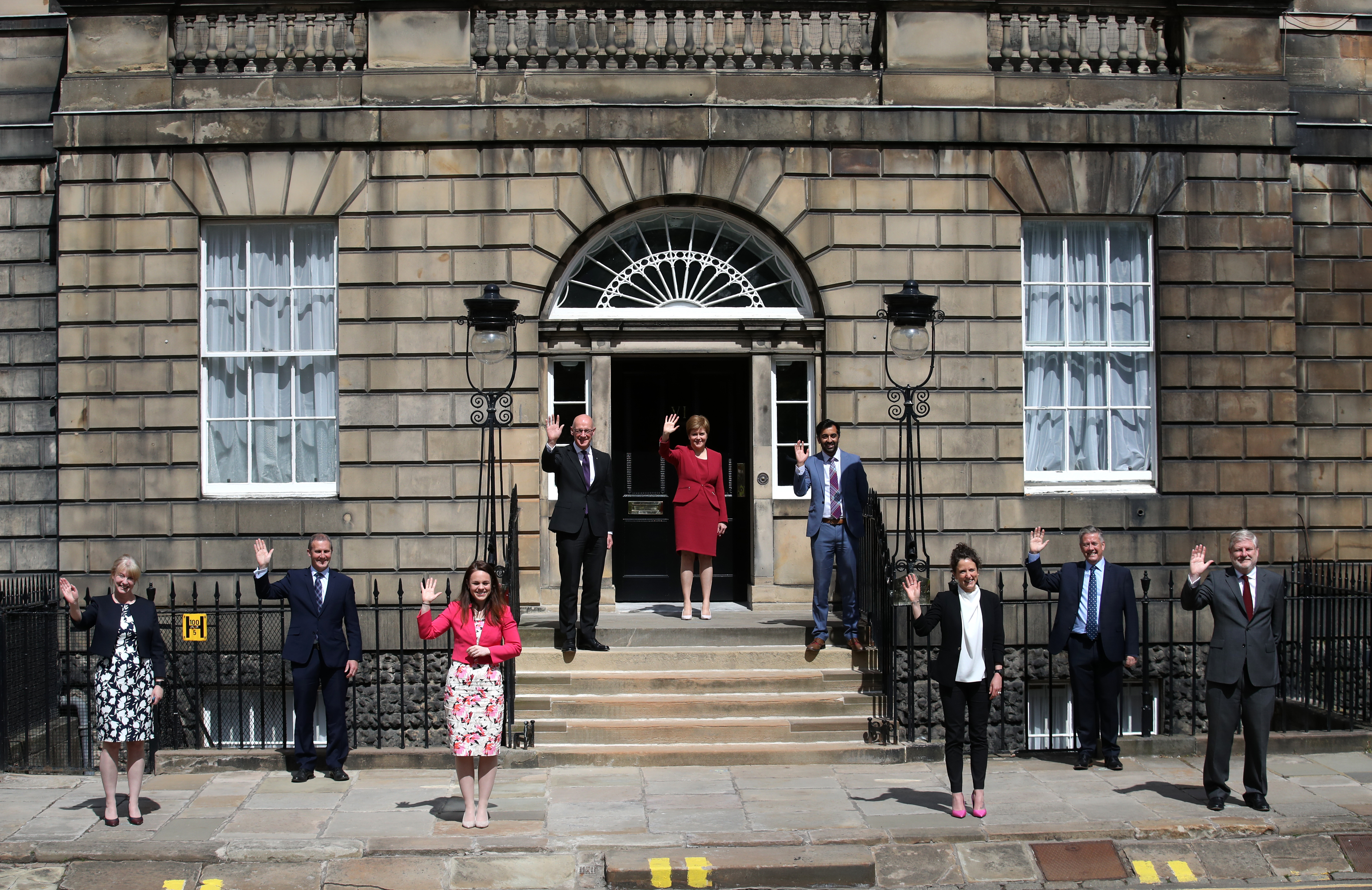 "We need our independence and we need to rejoin the European Union where Scotland belongs to reap the rewards of freedom of movement, financial investment and access to a European single market.
"That is absolutely vital if we are to ensure Scotland can become the fairer, prosperous and more equal nation we know it can be."
With Mr Yousaf having previoulsy served as transport minister and justice secretary in the Scottish Government, before taking on the job of Health Secretary during the Covid pandemic, Mr Robertson stated his cabinet colleague had "held down some of the toughest jobs in Government with a record to be proud of in every one of those posts".
He insisted: "Humza is the leader that our opponents fear. Humza is the leader that will take on Westminster and stand up for Scotland's democracy.
"Humza is the leader that will unite our independence movement at this important stage in our history."
Social security minister Ben Macpherson also endorsed Mr Yousaf, saying that while he respected all three candidates "in different ways" he believed the "best all round candidate for FM is undoubtedly Humza Yousaf".
Mr Macpherson tweeted: "I am proud to be supporting #HumzaForScotland, and his progressive approach, to keep taking our country forward."
Meanwhile business minister Ivan McKee and former rural economy secretary Fergus Ewing have both endorsed Ms Forbes to be the next SNP leader, with Ash Regan having won the support of high profile SNP MP Joanna Cherry.