The UK's top civil servant described Boris Johnson as a "nationally distrusted figure" during the Covid pandemic, in the latest set of details to emerge from the leak of Matt Hancock's messages.
Last week saw a drip feed of stories from the trove of more than 100,000 WhatsApp messages provided to the Daily Telegraph by journalist Isabel Oakeshott, who co-authored Mr Hancock's memoir the Pandemic Diaries and which covered his time as health secretary.
The stories have reignited rows about the Government's handling of the pandemic, even as Mr Hancock and others have described them as only a "partial" account.
He has condemned them as a "massive betrayal" designed to support an "anti-lockdown agenda".
The latest exchanges appeared to show Cabinet Secretary Simon Case describe the then-prime minister as a "distrusted" figure in a conversation with Mr Hancock around testing capability.
Mr Hancock wrote: "I am going to get stuck in and drive this roll out. The PM is completely right on this. Delegate delegate delegate."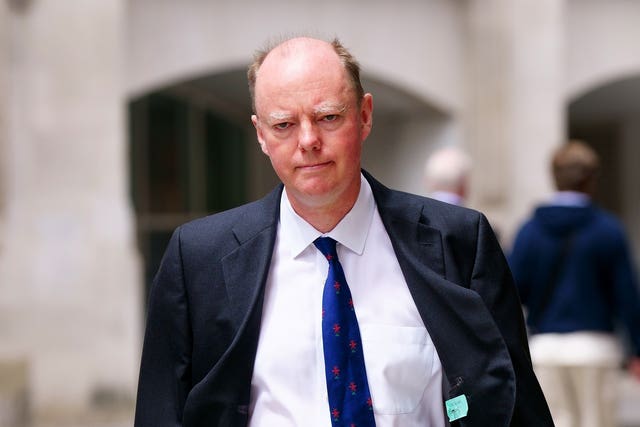 "We are losing this war because of behaviour – this is the thing we have to turn around (which probably also relies on people hearing about isolation from trusted local figures, not nationally distrusted figures like the PM, sadly)."
The then health secretary responded: "sure – but even with a massive rocket up them the lorries won't roll until late next week – so we can fix the new isolation rules between now and then".
Mr Case was appointed Cabinet Secretary in September 2020.
A spokesperson for former prime minister Mr Johnson said: "It is not appropriate to comment on these leaks.
"The public inquiry provides the right process for these issues to be examined."
The Cabinet Office declined to comment on leaks.
The latest messages also show Mr Hancock criticising vaccines tsar Dame Kate Bingham, with exchanges from October 2020 show him saying she "has view and a wacky way of expressing them & is totally unreliable".
It came after she used an interview with the Financial Times to claim that vaccinating everyone in the UK was "not going to happen" and the country needed to just "vaccinate everyone at risk".
"She regards anything that isn't her idea as political interference," Mr Hancock said.
Elsewhere, Mr Hancock also complains in February 2021 about Dame Kate and Dr Clive Dix, who took over as chairman after her six-month term came to an end, amid concerns about UK access to vaccines from the Serum Institute of India.
Dr Dix strongly criticised Mr Hancock in the Telegraph, accusing him of behaving a "bit like a headless chicken" and a "loose cannon".
A spokesman for Dame Kate told the paper: "These WhatsApps suggest that Matt Hancock was not aware of the published and agreed government vaccine procurement policy, did not read the reports by and about the work of the Vaccine Taskforce, and did not understand the difference between complex biological manufacturing and PPE procurement."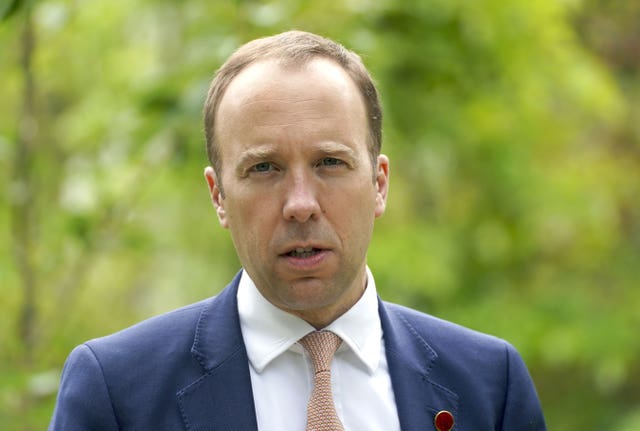 "In the case of vaccines, Matt drove the goal of getting everyone vaccinated, often against resistance in the system.
Ultimately he prevailed, thank goodness, and we got the first vaccine in the world, for everyone. Matt set all this out in his book."
The paper also published an exchange between Mr Hancock and chief medical officer Professor Sir Chris Whitty in November 2020, during which the health secretary asked the top health official if the a 14-day isolation period had been "too long all this time".
Sir Chris told him: "CMOs and sage in favour of a pilot with presumption in favour of testing for five days in lieu of isolation (alternative 10 days isolation).
"But needs a pilot to test this out and check it works and MHRA have not yet signed off for self use."
"So test every day for just five days?" Mr Hancock responded.
"That sounds like a massive loosening."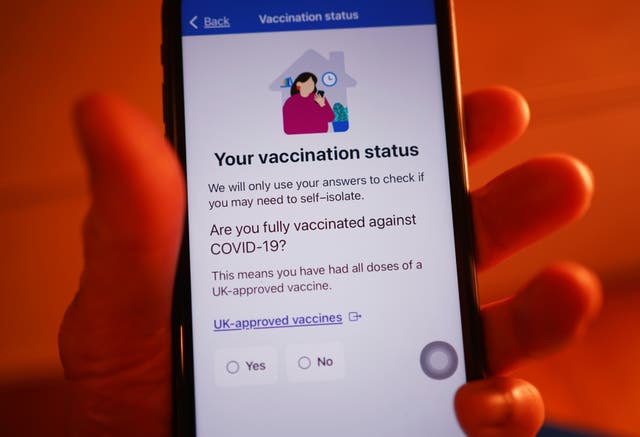 "The modellers were in favour of three days (given the lag time to get a result) but we were not in favour," Sir Chris said.
Mr Hancock said he was amazed, adding: "This sounds very risky and we can't go backwards – wouldn't test every day for 10 days be a safer starting point."
"We could push out to seven but the benefits really flatten off after five.
"We would expect symptomatic people to get a PCR test as normal," the medical official replied.
"So has the 14-day isolation been too long all this time?," Mr Hancock asked.
Told that the two-week period was only "marginally safer" than 10 days, he said: "So, I think moving to seven-day daily testing for contacts would be huge for adherence, but going below that would serious worry people and imply we'd been getting it wrong.
"Presumably we can explain some of the shorter period because the test would pick up the disease before symptoms."