Rising rail fares will push some people to work from home, use cars more or walk home in the dark, commuters have said.
From Sunday, fares in England and Wales rose by up to 5.9% on average, causing the cost of some annual season tickets to increase by hundreds of pounds.
It is the biggest rise for more than a decade and has left commuters worrying about their finances.
"The increase in fare prices means that, overall, it's going to become cheaper for me to drive, which defeats the object of trying to cut down pollution.
"With delays too, we end up paying more money only to get to where we need to be later, so it ends up being quicker to drive. My journey can take six hours by train, but it's only three hours by car.
"There is already a financial crisis, and people can't afford to do most things, or in some cases even afford to eat.
"The Government needs to step in and see what they can do to help, because people still need to get to work."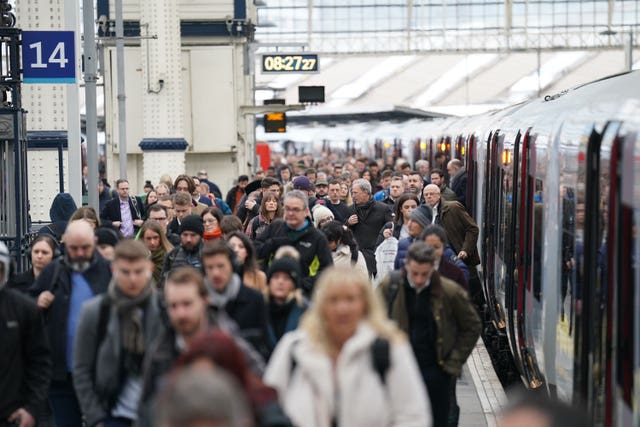 "Everyone has to do their part to help the country recover from the lockdown, but rising prices will definitely be hard for some people to cope with.
"I have tried driving, but it takes me almost double the time. I can't move closer to the office because my wife works in Essex.
"I would definitely work from home if my workplace allowed it. It would save me money and time."
A 23-year-old international student from India, who moved to London in February and gave her name as Preethi, said: "Prices are really high, and students are really struggling.
"I'm travelling today because I wanted to go and see my sister, who lives in Basildon. It was very expensive – it cost me around £40 to get there and back, which is a lot for a student.
"Most students are studying from home instead of going to the library or going to lectures in person, because even bus passes are getting too expensive.
"Most of us walk, I walk around 5km (three miles) to get to university.
"It's very cold right now, and it doesn't feel safe at all to walk home at night, but we are still doing it because things just cost too much."