The number of Big Issue sellers has risen 10% in the past year, with the social enterprise group putting the increase down to cost-of-living pressures.
Founder Lord Bird said more people have had to turn to selling the magazine – which supports those who do to earn an income – due to the "dire set of circumstances they are facing".
There were 3,642 vendors in 2022 compared to 3,296 the year before, figures from the Big Issue Group show.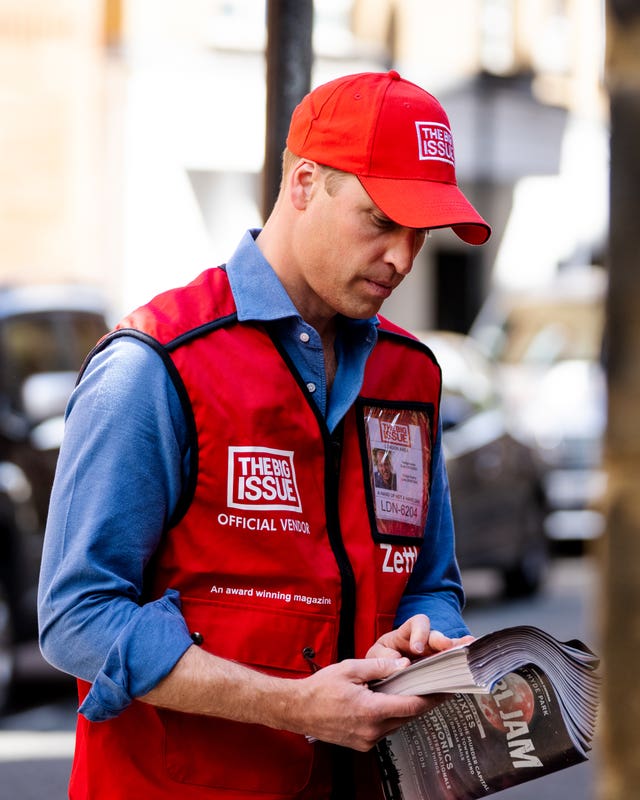 Some 2.2 million magazines were sold in 2022, earning Big Issue vendors a collective profit of £3.76 million.
The figures come as the organisation launched its first ever national vendor week to celebrate enterprising vendors, their lives and work, featuring a special edition including vendors' personal stories.
The week ahead will also see a number of as-yet-unnamed celebrities support vendors by selling the magazine, and a House of Lords reception will be held to celebrate the vendor community.
Supporters of the Big Issue over the years have included the Prince of Wales who was photographed with a magazine seller in a series of pictures released to mark his 40th birthday last year.
Lord Bird said: "As we celebrate Big Issue National Vendor Week, we are very aware that, right now our work is needed more than ever with spiralling living costs, and continuing increases in poverty and hardship.
"The cost-of-living crisis has hit those at the very coalface of poverty the hardest.
"More people have turned to selling the Big Issue given the dire set of circumstances they are facing.
"The good news is that our vendors are earning more and this income, as well as the wrap-around support we offer, is particularly important in these testing times."
Despite cost-of-living pressures, the group said it had seen a 34% year-on-year increase in sales and 38% rise in vendor earnings.
It said it had bolstered support of its vendor network by ensuring sellers are able to sell as many copies of the magazine as possible including by accepting cashless payments, enabling vendors to have access to support services, and providing opportunities to move into more permanent forms of employment.