The first contested SNP leadership election in almost 20 years was triggered last month when Nicola Sturgeon announced her intention to resign.
All three candidates who put their names forward to replace Ms Sturgeon – who has been Scottish First Minister for eight years – met the threshold of nominations to formally enter the race.
Who are the candidates?
Health Secretary Humza Yousaf, who has held some of the top briefs in Government, including justice. But he has faced criticism over the NHS crisis in his current role, with rising treatment times and delayed discharges.
Finance Secretary Kate Forbes returned from maternity leave early to enter the race. She impressed her party when she delivered the budget just hours after taking on the job in early 2020, but her social conservative views on same-sex marriage, abortion and gender reform has led to scrutiny and criticism.
Former community safety minister Ash Regan, who is best known for resigning from Ms Sturgeon's Government over her opposition to controversial self-ID legislation, is also competing for the top job.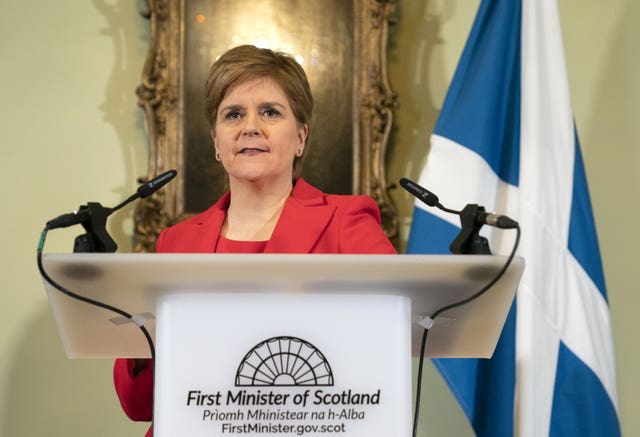 About 100,000 SNP members will be able to begin voting for their preferred candidate on March 13. Voting closes at noon on March 27 and the result is expected later that day.
How is a winner chosen?
SNP members will be asked to rank all three candidates by preference using a system known as the single transferable vote (STV).
First preference votes are then calculated and the third place candidate is disqualified if no candidate reaches 50% plus one of the vote.
The system then adds the second preference votes for either of the two remaining candidates to their totals, which should take one candidate to a majority.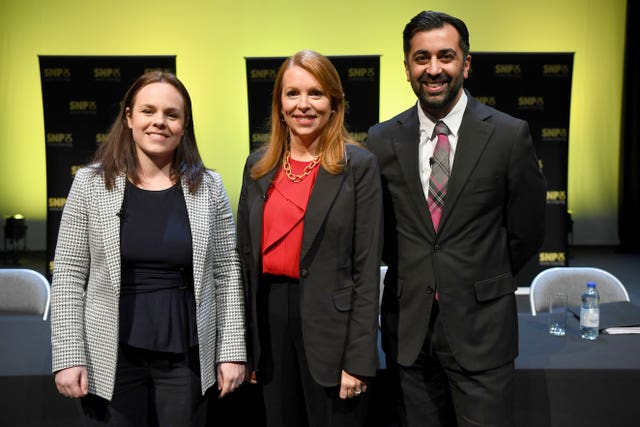 If, for example, Ms Regan or Ms Forbes lost at the first round, their supporters are more likely to have given their second preference vote to the other candidate due to their similar opposition to the Gender Recognition Reform (Scotland) Act.
This could place Mr Yousaf in a tricky position – even if he had more first preference votes.
Becoming first minister
After a new SNP leader is officially selected, Ms Sturgeon will formally resign to the King and her successor as first minister will then need to be voted in by MSPs.
Opposition parties can technically choose their own candidates to stand against the SNP successor – however it will be put to a vote and candidates must win more than half of the votes from the 129 MSPs.
If this does not happen, multiple rounds of voting takes place until there is a clear winner.
The SNP holds 64 seats in Holyrood and has a co-operation agreement with the Scottish Greens, which makes it highly likely that the SNP's next party leader will become the first minister-elect.
The presiding officer will then recommend the appointment to the King.