Stormont leaders have urged the DUP to reach a swift conclusion over the Windsor Framework to unlock the powersharing logjam.
Prime Minister Rishi Sunak met with the leaders of some of the political parties during a visit to Northern Ireland to sell the benefits of the deal he has agreed with the EU on post-Brexit trading arrangements.
The framework removes the Northern Ireland Protocol's barriers on trade across the Irish Sea and hands a "veto" to politicians in Stormont on EU law.
Mr Sunak met with Naomi Long, leader of the cross-community Alliance Party and Ulster Unionist leader Doug Beattie in Co Antrim.
The DUP and SDLP leaders are currently in London and Sinn Fein Stormont leader Michelle O'Neill said she had spoken to Mr Sunak on the phone.
She tweeted: "I welcomed yesterday's breakthrough. The deal is now done.
"My key message is to let's keep momentum going.
"The priority must now be getting Stormont up and moving without delay."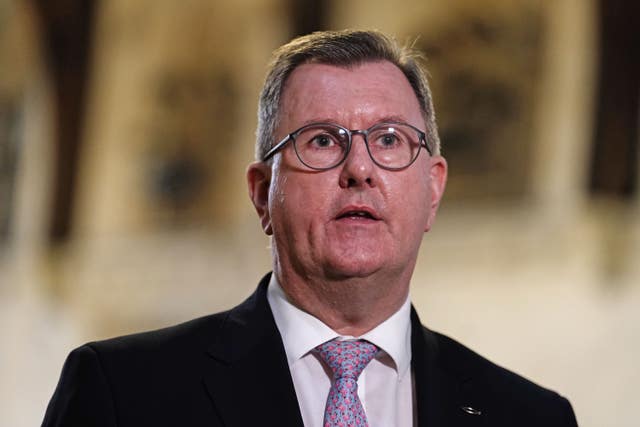 But other party leaders urged the DUP to get back to work.
Mrs Long said: "I think we are in the right space.
"Key for us now is we need to get this done. We need to get a decision from the DUP and we need to get back to our day jobs.
"We want to be sitting in committee rooms and in the Assembly chamber doing our jobs."
"This is the deal we could have had in 2019 if we had a serious prime minister who was willing to engage respectfully with the EU."
Mrs Long did say her party had some concerns about how the Stormont brake, which allows the Northern Ireland assembly to flag concerns about the application of new EU laws on goods, would operate.
She added: "It remains unclear in terms of how it will function, at what level the trigger will be set.
"The one thing we do not want to do is to inject more instability into the institutions at Stormont."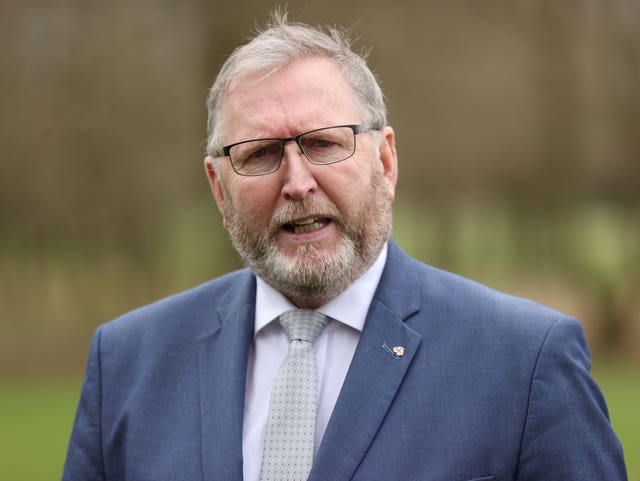 "But I can see the Prime Minister is working hard to sell this deal and we will work hard to scrutinise it.
"Anyone who is saying this should take weeks and months, I think, is being disingenuous.
"Any political party should be able to look at this and engage with their party at every level and come up with what they believe to be the outcome, certainly within a week or so.
"You can do that at the same time.
"But if we drag this out for months then businesses will be sitting there not knowing whether they are coming or going.
"We need to hear from business, we need to know if it works for them.
"But there is no point dragging it out. People need to show the courage of their convictions, look at the deal, come up with your analysis and make your pitch."