Questions remain about the case of Nicola Bulley, with both the police and media facing criticism after her body was discovered more than three weeks after she disappeared.
Ms Bulley's body was pulled from the River Wyre in Lancashire on Sunday after the 45-year-old was last seen on January 27.
Lancashire Police called a press conference on Monday, where the force did not address the widespread criticism it had received for releasing some aspects of Ms Bulley's private life into the public domain.
Police also did not disclose why it took 23 days to find her body in the river.
Speaking at the force's HQ, Assistant Chief Constable Peter Lawson did confirm the body had been identified as that of Ms Bulley – and described the investigation as "hugely complex and highly emotional".
He did not take questions from the media present.
Meanwhile, the family of Ms Bulley questioned the role of the press during the investigation and accused the media of "misquoting and vilifying" Ms Bulley's partner, relatives and friends.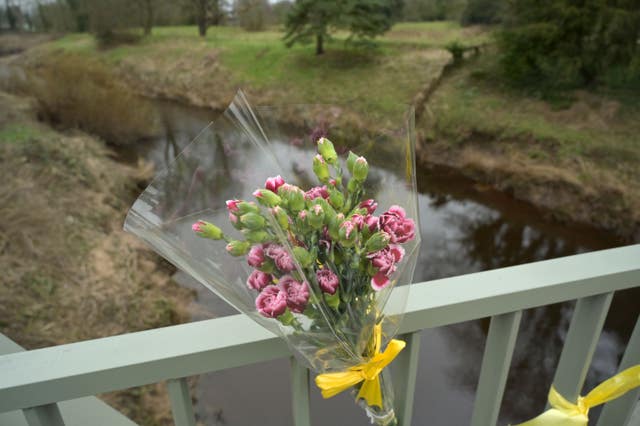 "This is absolutely appalling, they have to be held accountable. This cannot happen to another family.
"Do the press and other media channels and so-called professionals not know when to stop? These are our lives and our children's lives."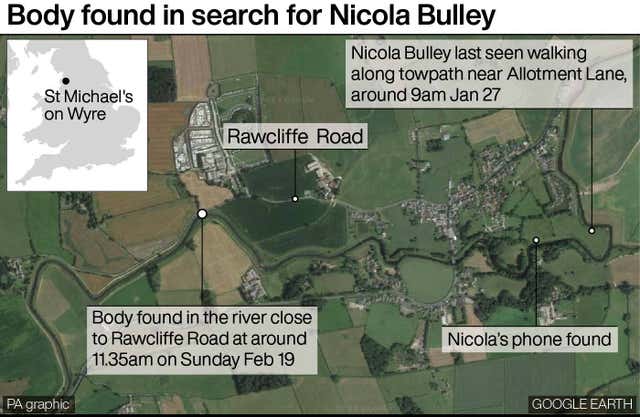 Stewart Purvis, a former senior executive at Ofcom and former editor-in-chief of ITN, told LBC: "I think the whole issue of how you approach the families of those who have suffered, who are suffering from the disappearance and possibly the death of a loved one, is a continuing issue in the media."
It is understood Sky News had open two-way dialogue with Ms Bulley's family and the police since she was reported missing.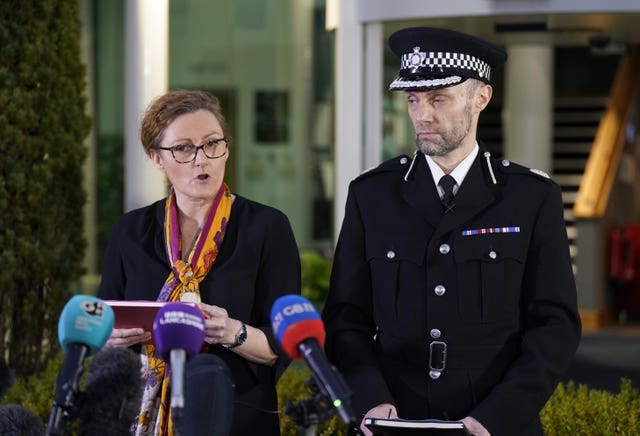 Detective Superintendent Rebecca Smith said investigating officers have been "inundated with false information, accusations and rumours" relating to the case.
She said: "Some of it's been quite shocking and really hurtful to the family.
"Obviously, we can't disregard anything and we've reviewed everything that's come in, but of course it has distracted us significantly."
Ms Bulley's body was found on a stretch of the river just past a slight bend, a mile or so outside the village, close to where a tree had fallen on its side half in and half out of the water, with branches and undergrowth partially submerged.
It is understood that a man and a woman discovered the body and called police – who said they were called to the River Wyre close to Rawcliffe Road at around 11.35am on Sunday.
Police had erected a tent and cordoned off the lane while police divers were called in, but the road was reopened around three hours later once the body was recovered.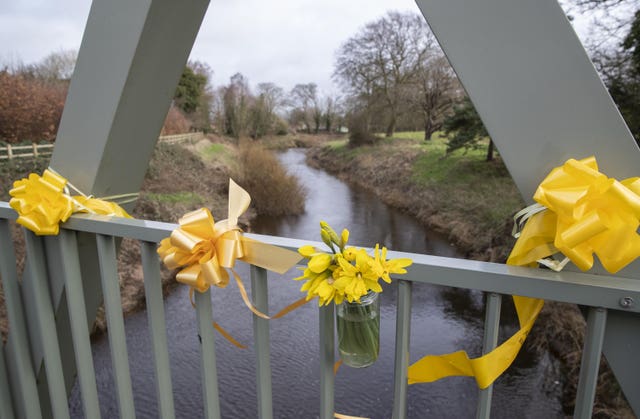 In a press conference on Wednesday, they revealed she was classed as a "high-risk" missing person immediately after her partner Paul Ansell reported her disappearance, "based on a number of specific vulnerabilities".
They later added in a statement that Ms Bulley, from Inskip in Lancashire, had stopped taking her HRT medication.
A public backlash and interventions from the Government and shadow home secretary Yvette Cooper followed, with Lancashire Constabulary confirming a date had been set for an internal review into the investigation.