The mother of a young woman who died in a hit-and-run crash in Qatar said the Foreign Office (FCDO) has buried its head in the sand over her daughter's case.
Last year, an inquest into the death of 21-year-old Raffy Tsakanika, from Cambridge, recorded that she was a passenger in a Toyota Landcruiser which was struck from behind by a second vehicle near Doha.
The second vehicle, which was travelling at "excess speed", caused the first to lose control and overturn in the four-lane carriageway, and the second vehicle did not stop at the scene.
Court documents, seen by the PA news agency, show that the driver of the second vehicle Mubarak Al Hajri, then aged 46, was convicted in Qatari courts of causing Ms Tsakanika's death, causing serious injuries to her friend, driving in a way that endangered lives, fleeing the scene of an accident and speeding.
He was sentenced to two months in prison and ordered to pay compensation to Ms Tsakanika's family.
An inquest into her death concluded in Peterborough on December 7 last year, with the coroner criticising the Qatari authorities for a lack of information which was "no doubt… an added source of distress" to Ms Tsakanika's parents.
After the hearing, her parents wrote to the FCDO to request a meeting with Foreign Secretary James Cleverley, but they say they have not heard back.
Ms Tsakanika's mother Jo Sullivan said: "It's now over two months since my daughter's inquest when the coroner severely criticised the Qatari authorities for failing to help him investigate Raffy's death.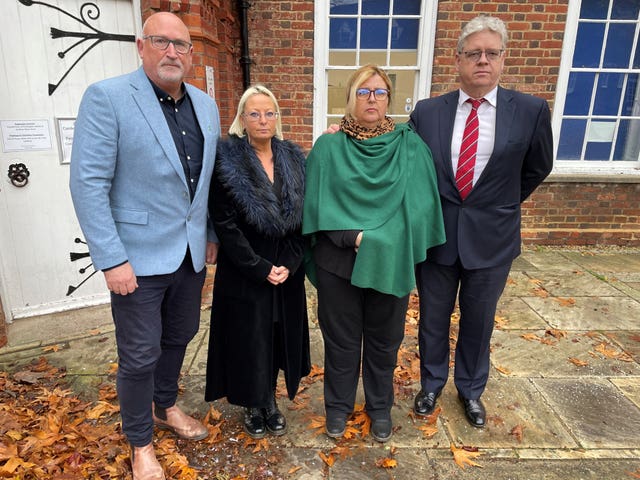 "They both continue to bury their heads in the sand and are hoping that my daughter's case, which is embarrassing for both of them, just goes away.
"They clearly do not understand a mother's love for their child.
"I will not give up this fight until I understand how Raffy died."
The family's adviser and spokesman Radd Seiger said: "This is such a tragic case.
"Something has gone badly wrong at the FCDO.
"When a country like Qatar abuses a British citizen as they have done here, the FCDO has an absolute duty to use its diplomatic muscle to put an end to it and to be honest and transparent with the family about what has been said and done.
"The FCDO have said publicly that they continue to support Raffy's family and are on stand by to provide further support.
"Those statements are completely untrue.
"We have not heard from them at all for two years and I call on them now to step up and work with us to extract the evidence that the Qataris have which will shine a light on what happened to Raffy.
"As we have seen with other cases, the value of carrying a British passport has dwindled in the eyes of the FCDO.
"They rightly rush to the assistance of foreign nationals abroad and yet seem to look down at the end of their noses at British citizens at home who need their help."
An FCDO spokesperson said: "We have provided support to the family of a woman who died in Qatar in 2019 and raised her case with the Qatari authorities at a senior level.
"We stand ready to offer further consular assistance as appropriate."