The Government is standing on the precipice of a historic mistake by failing to stop strike action affecting the NHS, the British Medical Association's (BMA) head will say.
On Monday, 45,000 junior doctors in England will know the result of their ballot for strike action over pay and working conditions.
The BMA's chair is set to condemn the Government for refusing to meet the terms of trade unions, while addressing a young doctors' conference in Bristol on Sunday.
Professor Philip Banfield will say Prime Minister Rishi Sunak and Health Secretary Steve Barclay are standing on the precipice of a historic mistake.
He is due to say junior doctors deserve better pay, and that the Government is letting patients down.
He is also due to point at bed numbers and funding, while patient demand and staff vacancies increase.
Prof Banfield will go on to say: "Doctors have never experienced so much stress, so much moral injury from not being able to undertake the care that they're so desperate to give.
"This Government, with its silence and disregard for our highly skilled and expert workforce, is consciously and deliberately overseeing the demise of the NHS at a point when it is needed most."
He will conclude: "All the levers to reverse the exodus of staff and the underfunding and chronic decline of the NHS are within the gift the Health Secretary, who can make pay review bodies properly independent and fit for purpose; the Chancellor, who as chair of the health select committee wrote a book about fixing the NHS and improving patient safety but seems to have forgotten that now he's in a position to make things right; and the Prime Minister, who has money to ignore billions wasted in dodgy PPE so should have the money to rescue the NHS from the brink.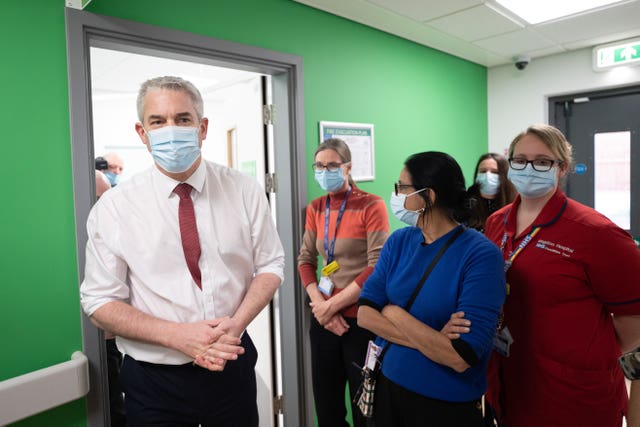 It comes as ongoing strike action continues to affect the NHS.
A Department of Health and Social Care spokesperson said: "We hugely value the work of junior doctors and we have been clear that supporting and retaining the NHS workforce is one of our main priorities.
"As part of a multi-year deal we agreed with the BMA, junior doctors' pay has increased by a cumulative 8.2% since 2019/20. We also introduced a higher pay band for the most experienced staff and increased rates for night shifts.
"The Health and Social Care Secretary has met with the BMA and other medical unions to discuss pay, conditions and workload.
"He's been clear he wants to continue discussing how we can make the NHS a better place to work for all."