Homes could be left without power into the weekend after Storm Otto swept across northern parts of the UK.
Gusts of 75-80mph were recorded across parts of northern Scotland on Friday, while trains and flights were cancelled and roads blocked by overturned lorries in northern England.
More than 40,000 properties were left without power in Scotland, with around 16,000 still cut off as of 4.30pm on Friday.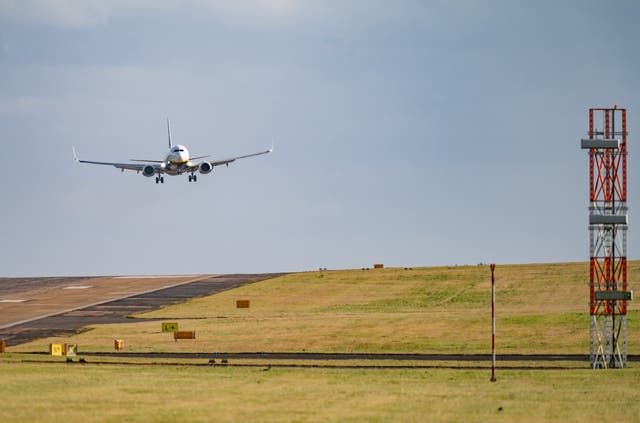 In England, Northern Powergrid said around 21,000 customers lost power, with 1,700 still affected as of 5pm. All were expected to have power restored by 11pm.
North Yorkshire Police said it had received "numerous calls" involving high-sided vehicles being blown over on the A1(M) and other routes, and urged motorists to "slow down".
Leeds Bradford Airport remained open, but a spokesperson said the weather had caused disruption to flight schedules.
Two lorries were reported to have blown over on the A1(M) in North Yorkshire, causing traffic problems – while the road was closed between junctions 60 and 59 in County Durham after two vehicles overturned, National Highways said.
London North Eastern Railway (LNER) said a number of services had been cancelled, and train firm Northern said a tree was blocking the line between Harrogate and Knaresborough, affecting a range of services.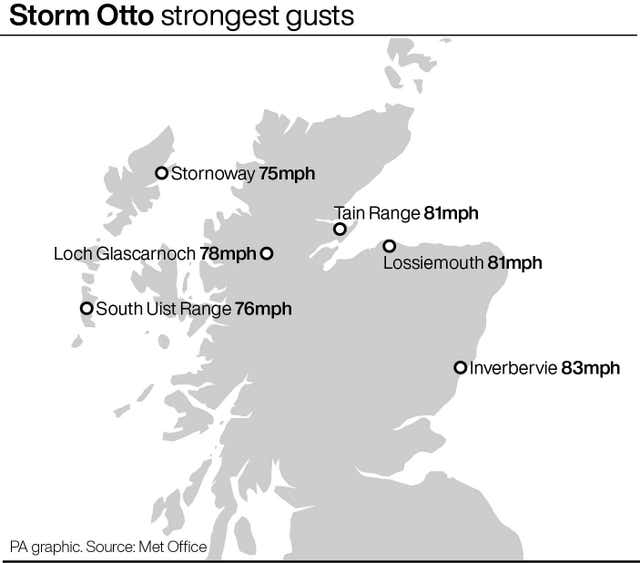 A man was taken to hospital in a serious condition after a tree fell on a street in Sheffield.
South Yorkshire Police said it was called to Endcliffe Vale Road at 8.50am on Friday.
A spokesperson said: "A man in his 50s was injured and was taken to hospital in serious condition. A property nearby was also damaged and structural engineers are at the scene."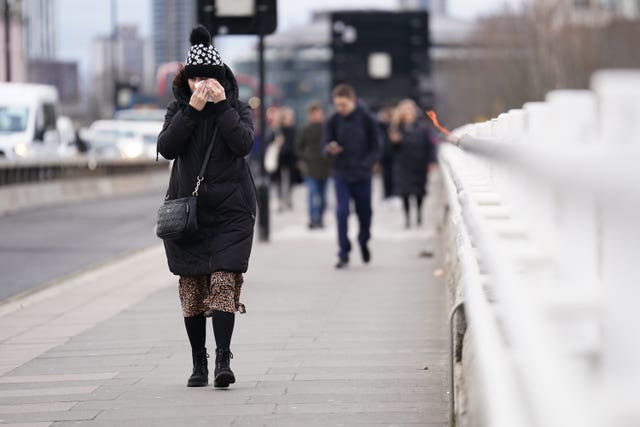 Charlie Lowe, a 29-year-old cake business owner, photographed the crushed Porsche on her way to work, telling the PA news agency: "I felt shocked and I think it's nerve-wracking.
"I felt a bit nervous driving around Harrogate as a result."
The storm, the first to be named this winter, was labelled Otto by the Danish Meteorological Institute (DMI).
It is the first named storm to directly impact the UK this storm-naming season, which began in September.
The first storm named by the Met Office, or the Irish and Dutch weather services, this season will still be Storm Antoni, in accordance with the 2022/23 storm name list.