A judge has made an order aimed at barring urban explorers climbing cranes on a construction site overlooking Wembley Stadium.
Judge Jonathan Simpkiss granted an injunction application by a construction firm at a High Court hearing in London on Thursday.
The judge was told how sites containing cranes attracted climbers who posted footage of themselves online.
He heard that a number of urban explorers had suffered "fatal accidents" and said the risk posed was "real".
Judge Simpkiss said an urban explorer had told on social media that he had a  "passion" to reach the middle of the Wembley arch.
Lawyers representing Quintain (Wembley Retail Park) Ltd asked for an injunction barring persons "unknown" from entering a site where homes are being built.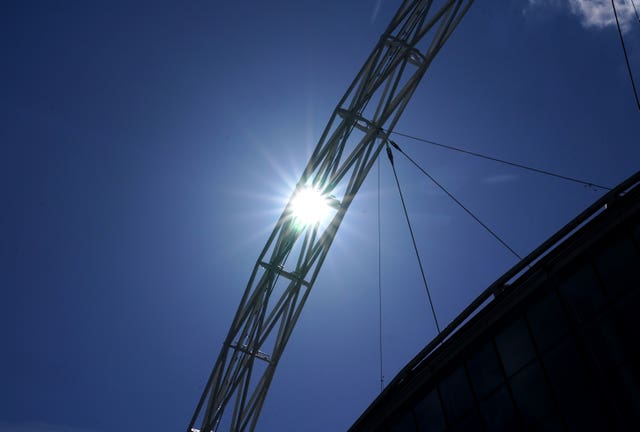 Judge Simpkiss made the order but said it could be challenged.
He was told that work on the site was part of a regeneration scheme around Wembley Stadium.
In September, a couple staying on the 40th floor of The Shard told how they were in bed when they spotted a man waving and climbing past their window at 6am.
Police said a man was arrested on suspicion of trespass and two other men arrested on suspicion of causing public nuisance.
YouTuber Adam Lockwood later posted pictures and videos of himself climbing The Shard, with one post appearing to show him at the top of the building.
In March 2021, a High Court judge made an order aimed at stopping urban explorers entering a construction site expected to feature the tallest cranes in the City of London.
Mrs Justice Stacey has made an order against "persons unknown" after a construction firm creating a 155-metre-tall building in Leadenhall Street took legal action.